Recent intelligence reports have revealed that there are intense disagreements among PKK terror organization's leadership, accusing each other of failures, military sources said on Saturday.
According to reports, there have been a rise in the differences in opinion and arguments reflected on the radio talks between the group's terrorists, particularly among senior PKK figures Cemil Bayık and Murat Karayılan.

The recent disagreements have been over the failure in terror activities in the southeastern Yüksekova district of Hakkari province, the reports say, adding that the person responsible for the district, Yılmaz Kürdo code named Yusuf Saydut, has left the group during the operations.
The reports add that Murat Karayılan holds Cemil Bayık for the group's failures in Yüksekova district.
Karayılan and his supporters argue that that the Yüksekova district held a significant importance for the terror group as many tunnels and ditches dug in the area were reportedly assisting the terrorists to stock weapons and escape security forces. Meanwhile, the district was also an important route for PKK's drug trafficking activities.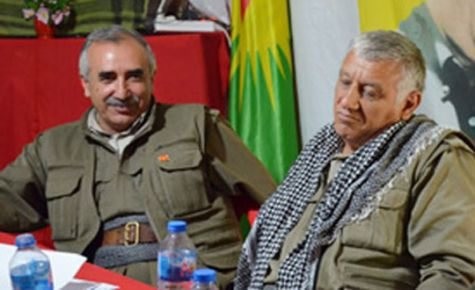 After successful operations by security forces, Yüksekova was cleared of PKK terrorists and nearly 200 members of the group were killed. In addition, more than 200 barricades were cleared and more than 300 handmade explosives were detonated in a controlled manner.

Meanwhile, Bayık reportedly argues that Yusuf Saydut's, supported by Karayılan, escaping the operations is the reason behind the failures in Yüksekova.

The reports revealed that it is the first time the internal disagreements have reached such large scale in the group.

The PKK, listed as a terrorist organization by Turkey, the U.S. and EU, resumed its 30-year armed campaign against the Turkish state in July, since when more than 430 members of the security forces have also been killed.
Turkish security officers have killed more than 4500 PKK terrorists since the launch of anti-terror operations on July 22, 2015, military sources said on May 11.
The number of killed terrorists include those killed in Turkey and also during the operations launched against the group in its northern Iraq camps.
The sources added that 695 were captured wounded, in addition to 716 others captured and 641 who surrendered to the security forces.

Ankara has stated its determined stance against PKK terror organization on many occasions, vowing to continue operations until all the terror threats are cleared off.