Turkish President Recep Tayyip Erdoğan on Wednesday gave the U.S. an ultimatum following Ankara's repeated requests for the extradition of Pennsylvania-based fugitive preacher Fetullah Gülen, who orchestrated the July 15 defeated coup via his terror-cult network.
Addressing a mass crowd in front of the Beştepe Presidential Complex in Ankara, Erdoğan said: "Sooner or later the U.S will make a choice. Either Turkey or Feto," he said, using a nickname of the cult terrorist leader who mounted the bloody coup attempt through his criminal network's rogue elements within the military.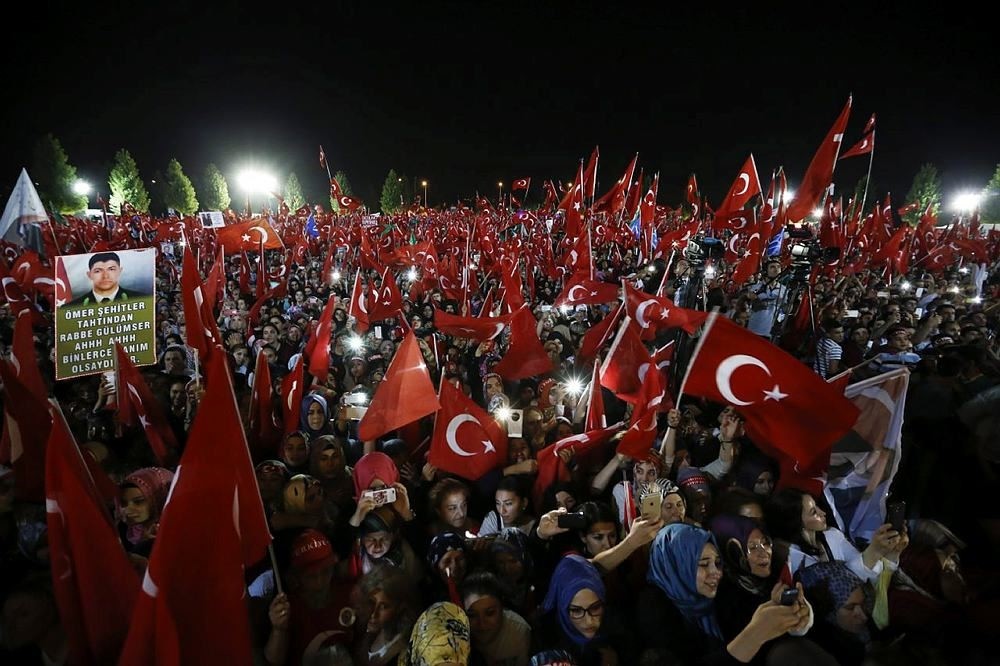 "Either coup-plotting terrorist Feto or democratic country Turkey. It has to make this choice," the president added.
The fugitive preacher has led a long-running campaign to overthrow the state through the infiltration of Turkish institutions, particularly the military, police and judiciary, forming what is commonly known as the "parallel state".
Turkey's government said the foiled putsch, which left 240 people killed and nearly 2,200 injured, was organized by followers of Gülen, who has lived in a self-imposed exile Pennsylvania since 1999.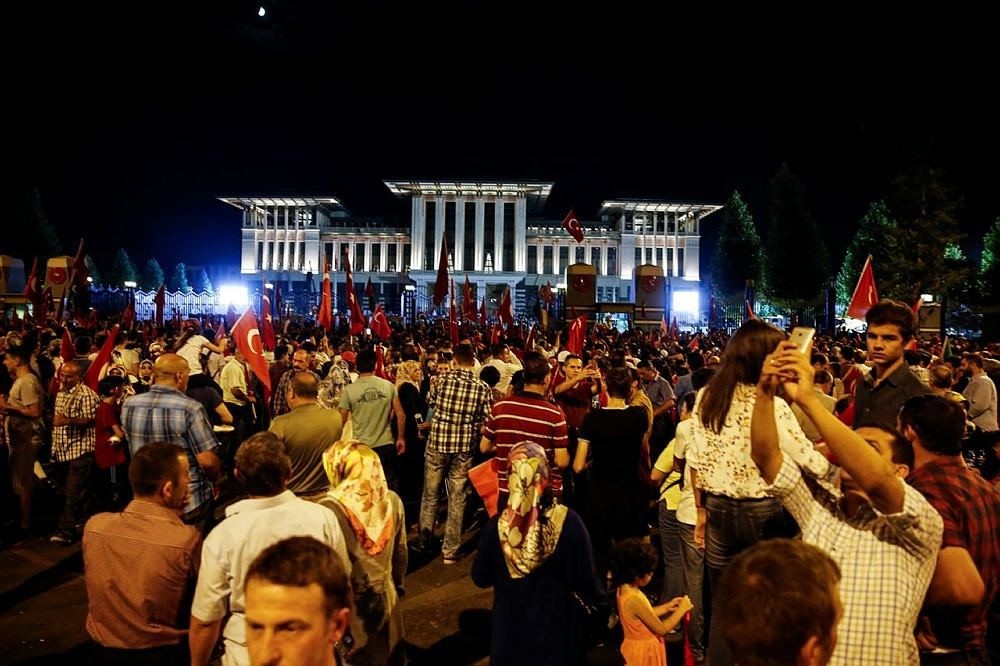 Erdoğan also announced the end to weeks of "democracy watch" rallies across Turkey. The daily gatherings, which have attracted hundreds of thousands wishing to show their opposition to the foiled July 15 coup, culminated Sunday in an Istanbul rally that 5 million people are thought have attended, according to local officials.
The Turkish president warned citizens however to stay vigilant constantly as "betrayal can come from anywhere and anyone".
"We want to finalize it here [Ankara]. But, I see that our people do not want to leave the squares," Erdoğan said.
"Democracy watch cannot be only kept in certain hours, in certain places," he added.
Before Erdoğan's speech, Prime Minister Binali Yıldırım took the stage and told the crowd: "You are the hero of democracy."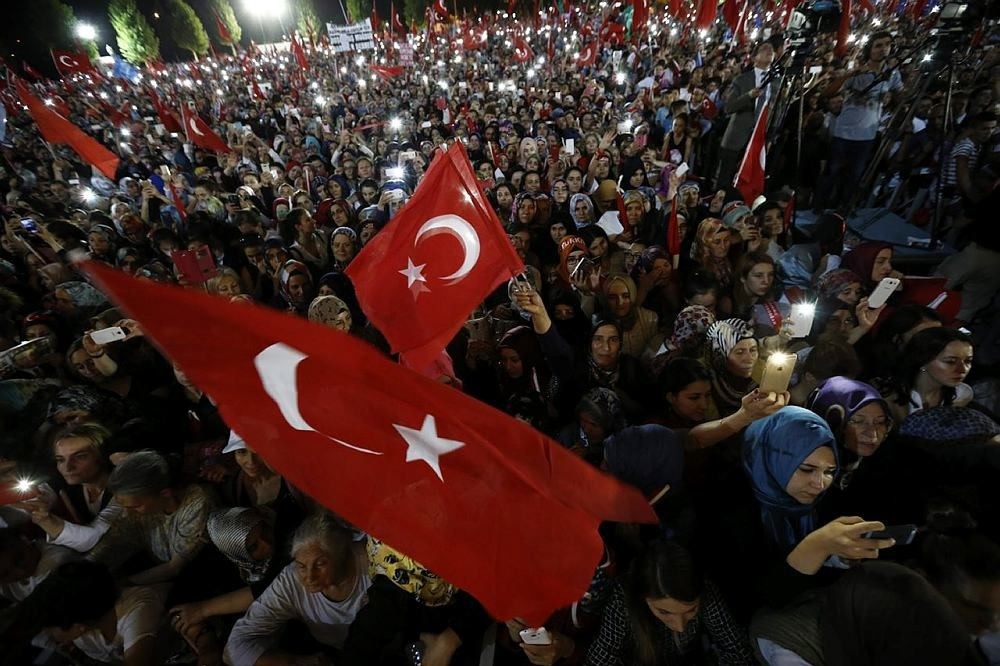 Yıldırım added: "Coup plotters believed that they would defeat the nation, but they were mistaken." He added the Gülenist terror-cult will be held accountable before the public.
"We will certainly call the murderers to account [for their crimes]. We will impose the heaviest penalty," he added.
On the night of attempt, President Erdoğan called on Turkish citizens to hit the streets in opposition to the coup, a call that has met an overwhelming response from thousands who poured out to defy tanks and bullets in major cities and millions who took part in anti-coup demonstrations across the country.