VIDEO: Putschists brought in Gülenist informatics experts to cut TRT broadcast on July 15https://t.co/DX21Asei0C pic.twitter.com/MbHZ2YxlnE

— DAILY SABAH (@DailySabah) August 12, 2016
A recently released footage has exposed the identities of three civilian Gülenist terror-cult members, who were brought to the premises of the state-run Turkish Radio and Television Corporation (TRT) in Istanbul's Ulus district to intervene in the channel's streaming and make it go off the air during the early hours of the July 15 coup attempt.
The three civilian members of the group were identified as high level executives of information technology firms, which provide support to some of Turkey's prominent companies.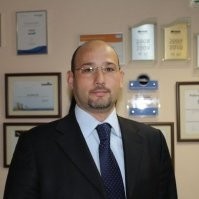 The owner of Supercom Informatics firm and Sürat Technology General Manager Harun Şahin, Supercom CEO Seyfullah Genç and Sürat Technology informatics expert Niyazi Şanlı were among the group that came into TRT.

According to a report by Ihlas News Agency (IHA) dated August 10, 2016, Harun Şahin, Seyfullah Genç, Niyazi Şanlı along with Ö.Ş and S.Ç. first gathered in a house in the district of Ümraniye in Istanbul before being flown to Vodafone Arena in Beşiktaş via helicopter. After they landed, the informatics experts were divided into two groups - with pro-coup soldiers assisting them- with Şahin, Genç and Şanlı being sent to the TRT building and Ö.Ş and S.Ç. sent to the headquarters of Turkish satellite television provider Digiturk.
Istanbul Police Department's city-wide security camera system (MOBESE) also received technical support from Sürat Technology, a firm that is part of Kaynak Holding, which a Turkish court had assigned trustees on Nov. 18, 2015 due to FETÖ links.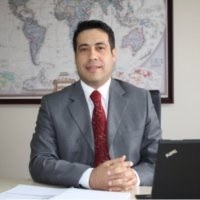 Meanwhile, a list of references provided both by Sürat and Supercom's websites showed Turkey's leading companies, including strategic institutions like banks, cellphone operators, energy and media groups, have received support from the information technology firms.
On July 15, rouge factions, linked with FETÖ, within Turkish military attempted a coup, which left 240 people killed and nearly 2,200 injured, to overthrow Turkey's democratically elected government.
Fetullah Gulen, who has lived in self-imposed exile in the U.S. state of Pennsylvania since 1999, is accused of leading a long-running campaign to overthrow the state through the infiltration of Turkish institutions, particularly the military, police and judiciary, forming what is commonly known as the 'parallel state'.