Explosives of the PKK terrorist group have been found in the family cemetery of the Justice and Development (AK) Party Deputy Chairman Mehdi Eker in Turkey's southeastern Diyarbakır province on Saturday.
The explosives, weighing 640 kilograms, were hidden by PKK terrorists around the family cemetery of Eker in Diyarbakır's Bismil district.
The handmade explosives, made with propane cylinders, were found and defused by specialist officials, without any damage to the graves.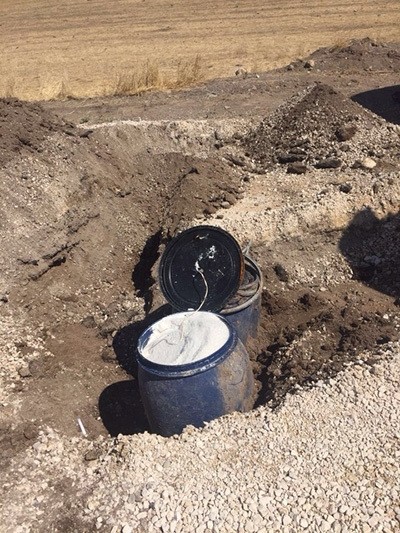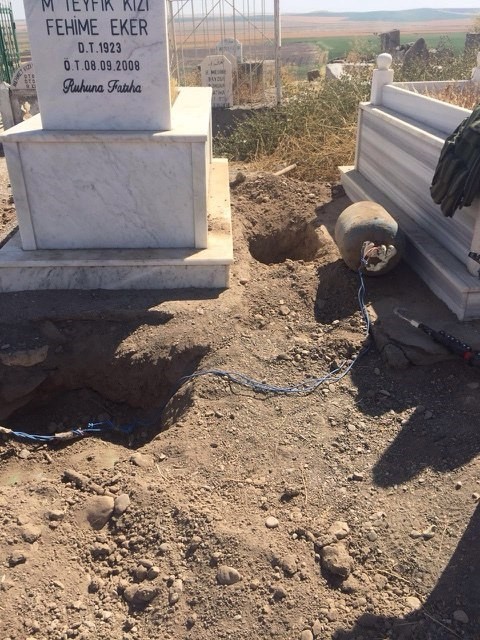 Eker, who is Kurdish and born in Diyarbakır, is one of the leading figures in the fight against PKK terror.
Eker spoke in an interview with Turkish TV channel NTV about the explosives, after returning from his visit to the U.S.
Giving a reminder that Qurban Bayram will start on Monday he said, "I was planning to visit the family cemetery tomorrow as I do on every eve of Bayram - I haven't missed visiting on a single eve for the past 30 years."
Eker said that since there are always more than 100 people present during eve, there would have been a massacre tomorrow had the explosives not been found today.
He finished by saying that he will still visit the family cemetery tomorrow despite the terror threats
Operations are continuing to find the PKK terrorist who planted the explosives.
The PKK terrorist organization has increased its deadly attacks since it unilaterally ended the reconciliation process in July in 2015.
The two-and-a-half year-long reconciliation process, which was initiated by the Turkish government in 2012 when the current President Recep Tayyip Erdoğan was prime minister, aimed to resolve the long-running conflict in Turkey.
Since the end of the ceasefire in July last year, the terrorist organization has killed hundreds of people, including security personnel and civilians, not only in southern Turkey but also in western part of the country.
Following the increasing terror attacks by the PKK, which is listed as a terror organization by the U.S. and EU, the Turkish government has intensified its counterterror operations.