As the tension between Turkey and the Iraqi central government in Baghdad continues, Prime Minister Binalı Yıldırım and Foreign Minister Mevlüt Çavuşoğlu reiterated on Friday that Turkey's military presence in Iraq's Bashiqa camp will continue to ensure that the demographics of the region are not altered and will resume fighting against Daish, urging Baghdad to focus on the fight against the PKK terrorist organization, which has been fighting Turkey for over 30 years, rather than increasing tension with "empty" rhetoric. Likewise, Foreign Minister Mevlüt Çavuşoğlu stressed that sectarian ideologies would not bring peace to Mosul, but would cause the continuation of current conflicts. He further noted that the Mosul operation must be conducted by local forces. The Bashiqa camp, located about 30 kilometers northeast of Mosul, and Turkish troops have been in Bashiqa since March 2015 on the request of Iraqi Prime Minister Haidar al-Abadi and with the permission of the central government and the Kurdistan Regional Government (KRG). According to Turkish security forces, there are currently 150 soldiers and up to 25 tanks stationed in Bashiqa to protect the Turkish servicemen training Iraqi volunteers to fight Daish.
Turkey's presence in Bashiqa turned into a big deal by the Central government last December during a routine military shipment. Baghdad complained about the Dec. 4 deployment of troops to the site near Mosul, calling it a violation of Iraqi sovereignty and insisted the Turkish forces be withdrawn. However, Turkish troops remained in Iraq and gradually reduced the tension. In the beginning of this week, the Iraqi parliament's decision to outlaw Turkey's military presence in Bashiqa further inflamed the problem. Turkey's Ministry of Foreign Affairs condemned on Tuesday the Iraqi parliament's decision to remove Turkish troops from the Bashiqa camp. On Wednesday, the Foreign Ministry summoned Iraq's ambassador in Ankara after Iraqi parliamentarians characterized Turkish troops in Bashiqa as "occupiers." In response, Iraq's Foreign Ministry summoned Turkey's ambassador to Baghdad. Furthermore, also on Wednesday, Iraq formally called on the U.N. to convene an urgent meeting of the Security Council to discuss the Turkish military presence in Bashiqa.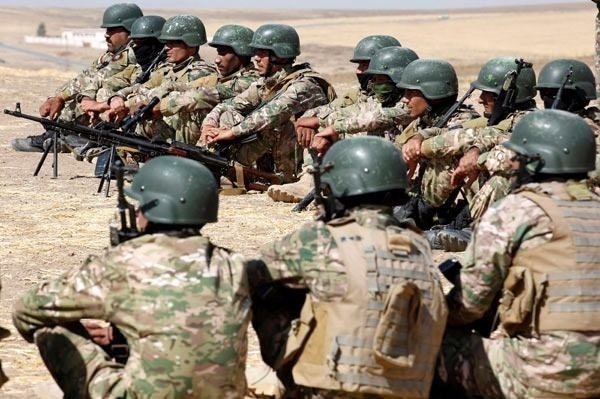 Commenting on this issue Turkish Prime Minister Binali Yıldırım told media members on Friday in Ankara that Turkish forces are in the Bashiqa camp, in support, to combat against Daish and affirmed that forces are to continue their presence. "Our troops are carrying out very useful work in Iraq. We have no hostile attitude towards them [Iraqi Central Government]. Our soldiers are fighting against Daish militants there," he said. Underlining that Turkey has no hostility against Iraq, Yıldırım added that Turkey only feels liability to establish peace in the region while preventing conflicts.
Describing Baghdad's remarks on the issue as "dangerous and provocative," Yıldırım also urged the Iraqi government to take action against the PKK in the region as he said, "Baghdad must do something against the terror group [referring to PKK], which it supports for many years, then talk."
Also commenting on the matter, Foreign Minister Mevlüt Çavuşoğlu told media members at a joint press conference held in Ankara with his Spanish counterpart that sectarian ideologies would not bring peace to Mosul, but would rather cause continuation of the current conflicts, as he further noted that the Mosul operation must be conducted by local forces.
Foreign Minister Çavuşoğlu had also noted that, "the forces we have trained at the Bashiqa camp are Mosul's own people. The participation of these forces is important to the operation's success." Underlining that including Shiite forces in a possible Mosul operation would not bring peace to the region, Çavuşoğlu stressed that including Shiite forces would further deepen the current conflicts in the long-term. He also added that Turkey is ready to provide all means of support in the Mosul operation against Daish.