HDP politicians have long been accused of openly voicing their support for the PKK terror group as well as glorifying suicide bombers, inciting violence, hatred and providing assistance to terrorists. Here are some of the things pro-PKK HDP politicians have said or have done which show their apparent support for terror.


Selahattin Demirtaş
On March 21, 2016, HDP co-chair Selahattin Demirtaş openly supported the PKK's jailed leader Abdullah Öcalan in Diyarbakır's Bağlar district during the annual Nevruz festivals. "Long live Leader Apo! The PKK is a community and a community cannot live without its leader. I celebrate your Nevruz and rebellion," he had said.
"We will send this revolutionist spirit, the excitement we experience here to Imralı, to Leader Apo via a letter," he had continued.
Demirtaş has also been accused of provoking the public in the Kobani protests of October 2014, which led to the deaths of 50 people.
"We call on all of our citizens to go out onto the streets, take action. From now on, Kobani is everywhere. We announce an indefinite resistance until this brutal aggression and siege come to an end in Kobani," he said.
Demirtaş made another call for violence in the southeast on February 29, 2016 when he said: "We make the following appeal to our people: On Mondays and Wednesdays at 04:00 p.m., after 4 o'clock everyone should walk towards Sur district. All neighborhoods should be organized."
In Nevroz festivals in southeastern Şırnak province in 2014, Demirtaş sent his regards to jailed PKK leader Öcalan while addressing the crowds.
On December 26, 2015, Demirtaş said in a speech at the opening of the Democratic Society Congress (DTK) conference "There will be the reality of Kurdistan in the next century. Perhaps, Kurds will have their own independent state, a federal state, and cantons and autonomous regions as well."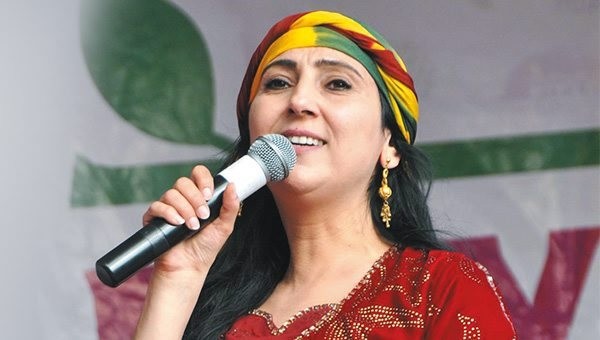 Figen Yüksekdağ
HDP co-chair Figen Yüksekdağ offered condolences to terrorists, attended their funeral ceremonies and incited violence several times.
In a speech she gave on July 19, 2015, she said that, "We lean our backs on the YPJ, YPG and PYD and we do not see any harm in mentioning and defending it."
On January 6, 2016, Yüksekdağ said in a televised interview "I salute all women rebels who have lost their lives in the fight for this self-governance struggle."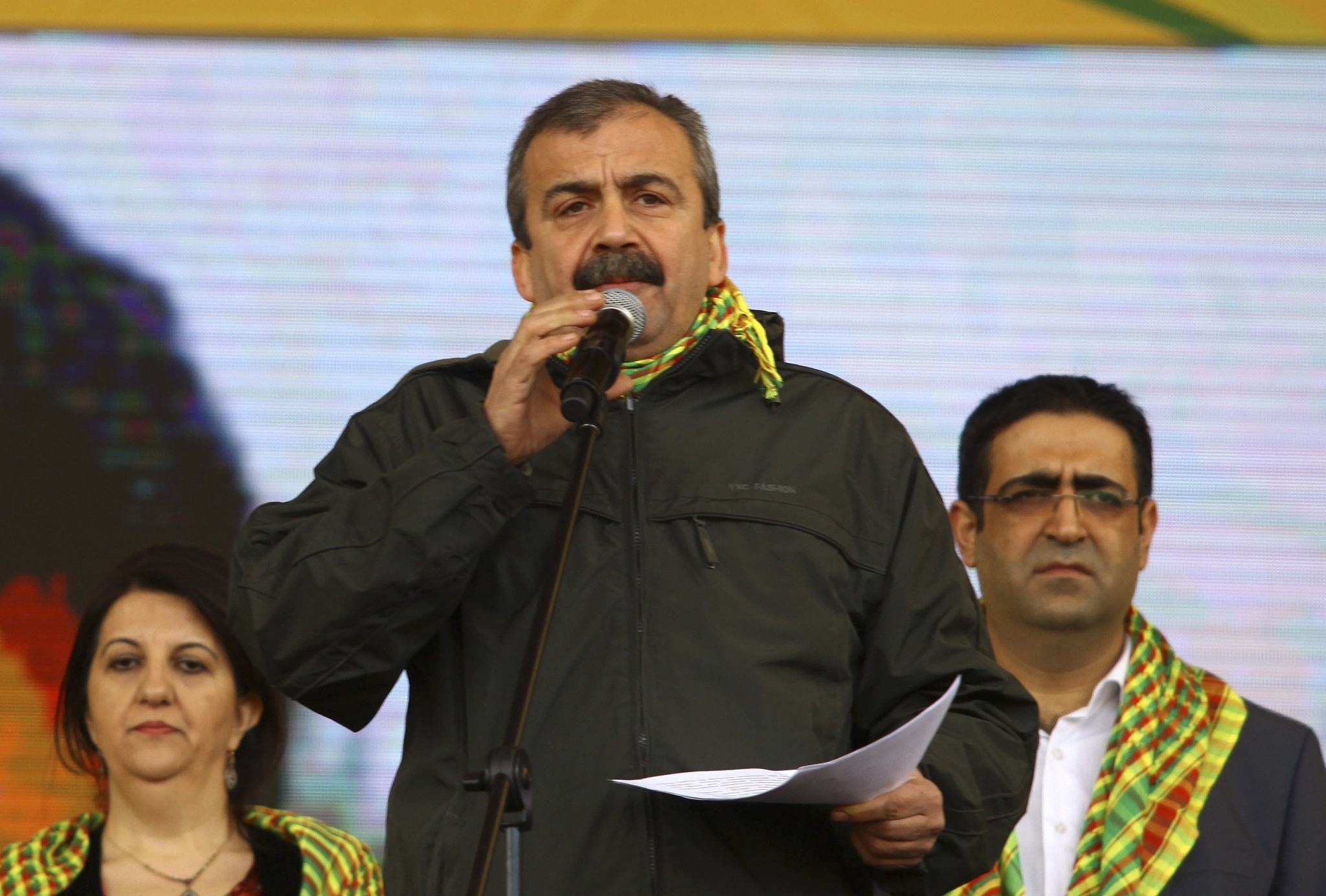 Sırrı Süreyya Önder
Speaking about the PKK terrorists behind the ditches and barricades in southeastern provinces, HDP Ankara deputy Sırrı Süreyya Önder called on everyone to salute "those precious young people."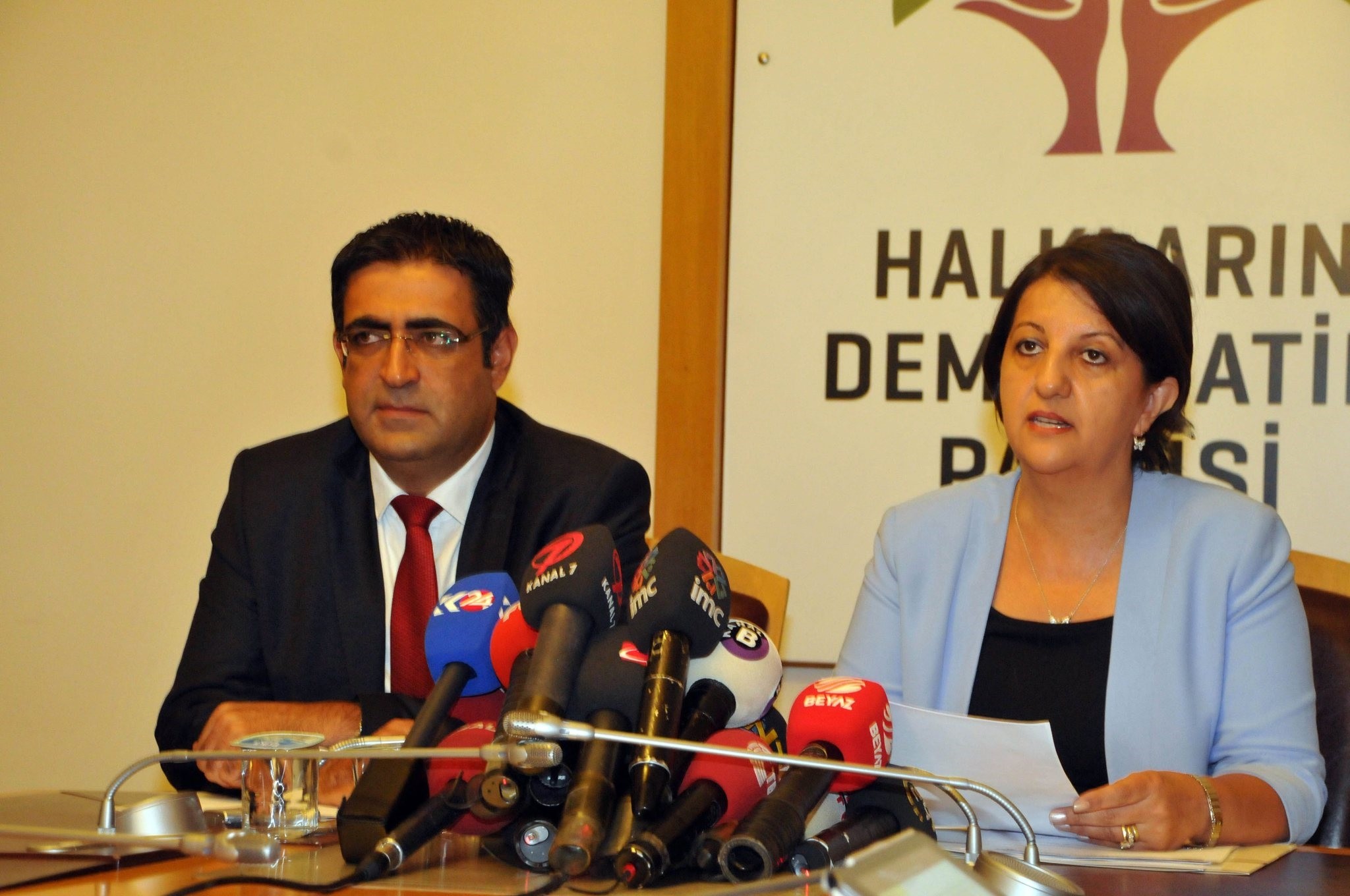 İdris Baluken
In a speech on March 21, 2012 in Bingöl, the HDP parliamentary group leader had said: "We will come to the table at İmralı and at Kandil."
In a speech dated August 27, 2012 in the district of Genç, Baluken had said: "They faced the territorial domination of the guerrillas 10 km west of Şemdinli. They declared Kurdistan's freedom and autonomy to the whole world."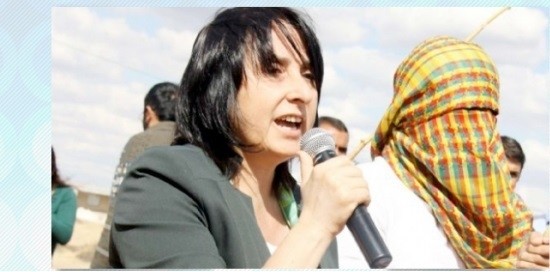 Nursel Aydoğan
HDP Diyarbakır lawmaker Nursel Aydoğan said in a speech at the Diyarbakır Station Square on World Women's Day on March 8 that HDP supporters had gathered to ask for the freedom for Abdullah Öcalan, who she said was the only important actor in the reconciliation process.
On August 6, 2012, Aydoğan responded to then-Prime Minister Recep Tayyip Erdoğan's remarks, in which he blamed HDP deputies for not openly calling PKK a "terror group".
"The prime minister says we cannot call the PKK 'a terror group'. Yes, that is right because we are not a terrorist organization," Aydoğan had said in return.
On August, 2014, she helped two terrorists injured in an attack against security officials to receive treatment in Tunceli province and did not inform police or gendarmerie forces.
On January 4, 2012, Aydoğan attended the "Freedom for Öcalan" rally and said the PKK was not a terrorist organization and everyone should accept that as a fact.
In November, 2013, she celebrated the anniversary of the PKK terror organization, saying "22 Kurdish and Turkish young people gathered and started a riot. The 29th rebellion is the PKK rebellion and for us this will be the last one."
On March 21, 2013 in a speech she gave in southeastern Siirt province, Aydoğan said that the state does not have such power to destroy the PKK as it was a reality in Turkey that should be accepted.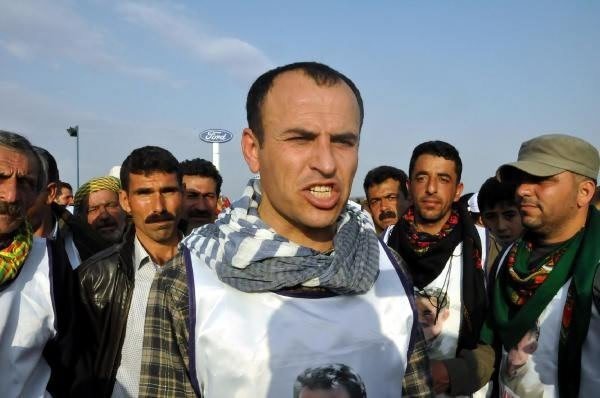 Faysal Sarıyıldız
HDP deputy Faysal Sarıyıldız claimed at Nevruz celebrations in 2014 in Şırnak province that a new autonomous Kurdish state would be established soon.
"Democratic autonomy is being established. The Kurdish struggle will make celebrations with this spirit. I wish a happy Nevruz to Apo, the leader and the guide of Kurdish people and to all the guerillas in the mountains."
In a statement he gave in January 2014, he said: "Until our friends in prison are freed, until we embrace each and every one of our guerrillas, until leader Apo is free we will keep resisting".
In another speech for Nevruz on March 2, 2014 he had said: "The people of Botan spearheaded the founding of Kurdistan... In 1992 our friends fell martyrs for this... Thanks to Bişeng's struggle and Berivan we are remembering the newroz of all of our martyrs."
On January 27, 2015 a large number of grenades, radios, long-barreled weapons, guns and bullets were captured by the police in searches conducted in a house in Ceylanpınar. It was found out that Sarıyıldız, HDP's Şırnak deputy, had intended to send these weapons to PKK's Syrian wing the YPG/PYD and had driven to Ceylanpınar in a vehicle he bought off two suspects and then registered it in his name.
In a speech he gave on March 18, 2015 in Uludere he said: "From here in Uludere, we wish a happy newroz to Leader Apo, all Kurds, all of Turkey, the whole world, the canton of Afrin and the canton of Cizre.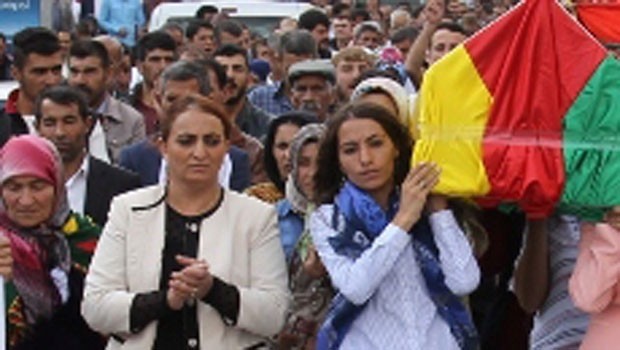 Tuğba Hezer Öztürk

On September 1, 2015 HDP deputy Tuba Hezer attended the funeral of the suicide bomber who perpetrated the Ankara car bombing on Feb. 17 that killed 28 people, most of them civilians, and wounded 61.
Carrying the terrorist's coffin, Öztürk had pushed a police officer and had used offensive language saying: You s** o* a b****. Sc***** state officer,I represent the state you s** o* a b****. You'll never get away this..."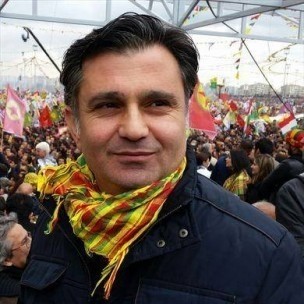 Ziya Pir
In a speech on November 12, 2015 in southeastern Diyarbakır province, Pir had said: "I salute our people who resisted in Silvan, all hail them." In the same speech he also said: "Autonomy is our right, we will get our due. From now on, nobody shall talk about fraternity".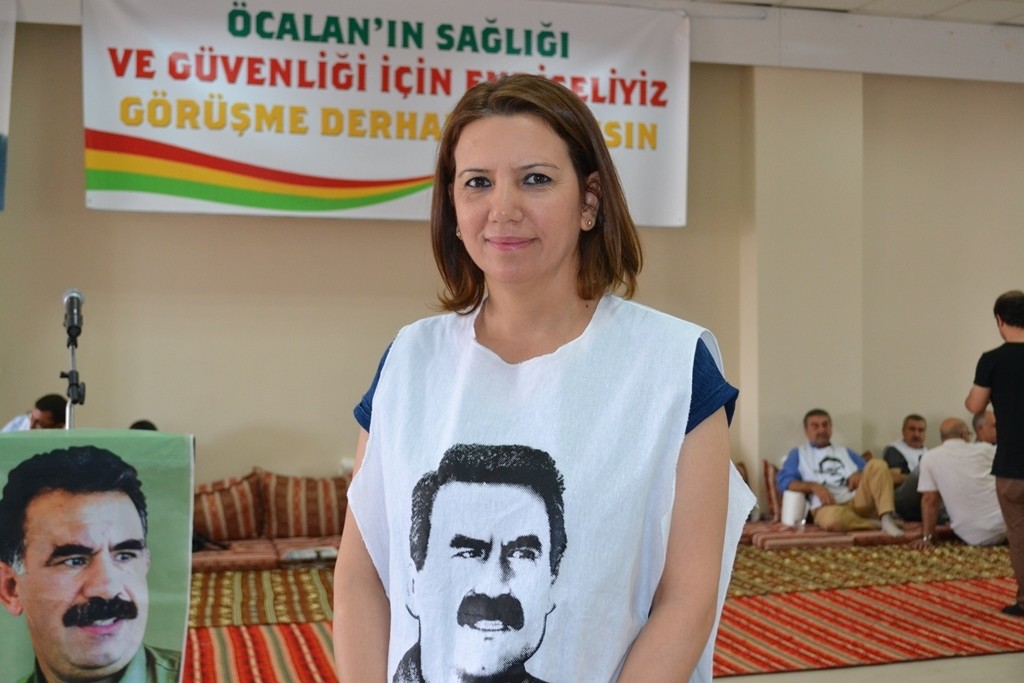 Selma Irmak
In a statement she gave on January 5, 2014 in front of the pro-PKK Democratic Regions' Party (DBP) building, HDP Hakkari deputy Selma Irmak said: "Thousands of our friends are in prison, thousands of our friends are in the mountains, I salute all the youth of Botan, these mountains and plains are ours thanks to you, we serve you. We will try with might and main to serve you as militants, revolutionists and fighters, not as parliamentarians or politicians speaking in squares.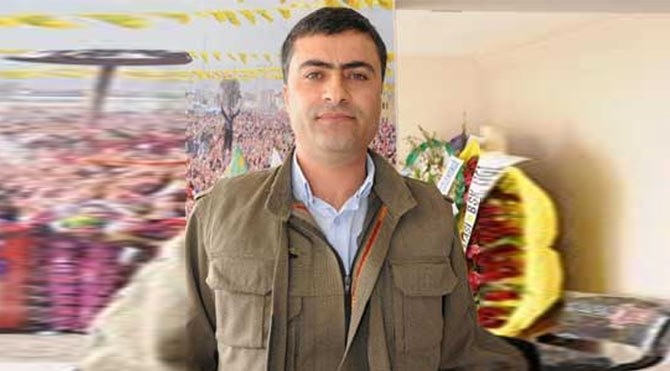 Abdullah Zeydan
In protest of Abdullah Öcalan, the leader of the PKK terrorist organization, being taken into custody, HDP Hakkari deputy Abdullah Zeydan had said: "The PKK has the power to drown Turkey in its spit, in its spit…"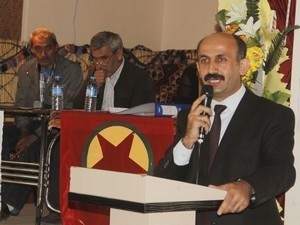 Nihat Akdoğan
HDP deputy Akdoğan has many times attended the funerals of PKK terrorists in southeastern Hakkari province. He has also been accused of informing the terrorists about police operations in the region, buying them precious time and preventing security officers from carrying out their duty.
In August 2015 he had said: "We bow down in front of the martyrs who voted for us and our leader...If you do not recognize our autonomy, then we will not recognize you as the government de jure and its official state institutions.