A vehicle belonging to Turkey's consulate general was set on fire in the German city of Hannover on Sunday, a Turkish diplomatic source said.
According to the source, who spoke on condition of anonymity due to restrictions on talking to the media, the suspected arson attack had left the car gutted.

On Saturday, a group of PKK supporters gathered in front of the consulate for a demonstration.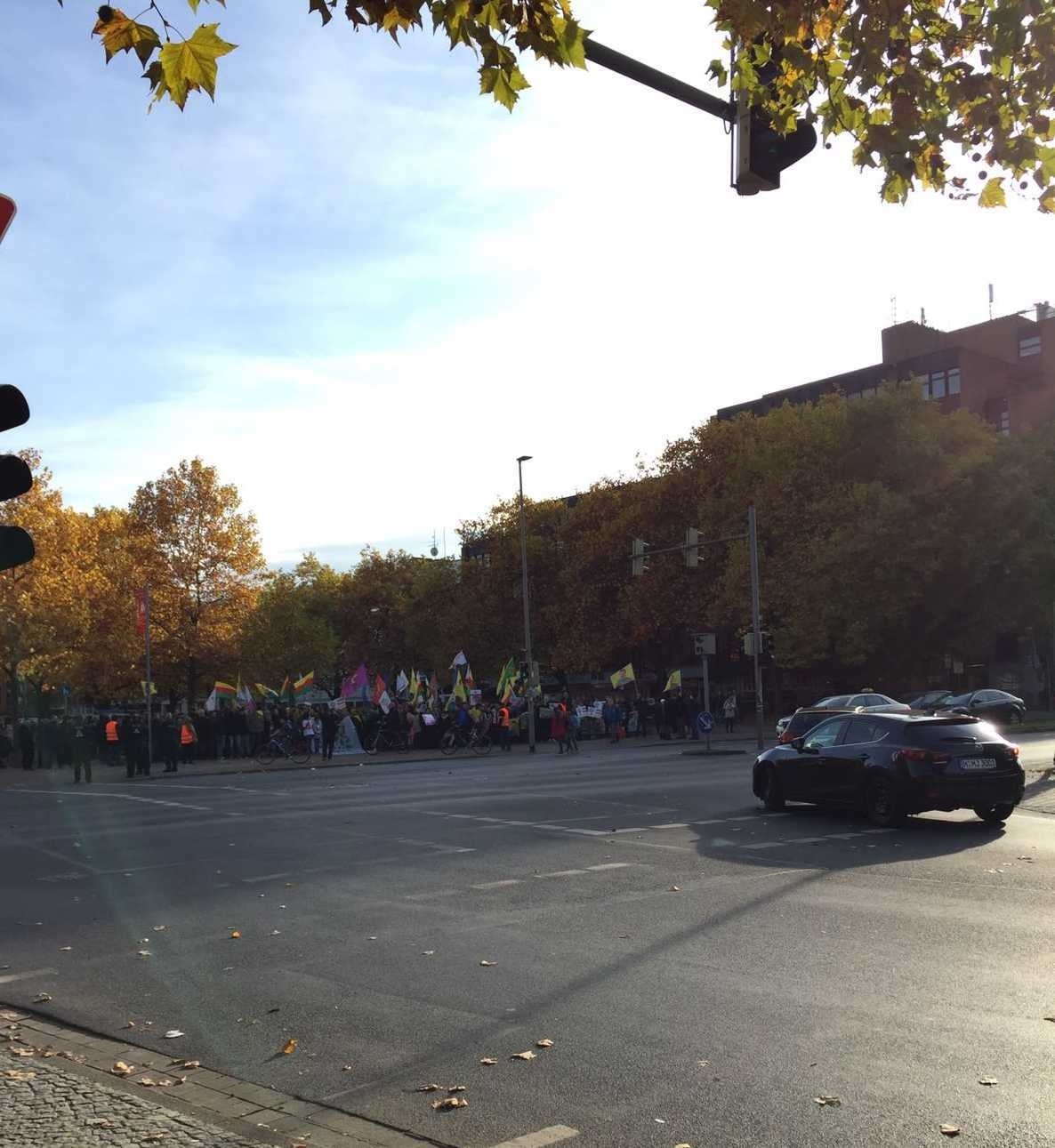 Police are investigating a possible connection between the incident and PKK supporters in the city.
Last month, nearly 300 PKK supporters demonstrated outside the Turkish consulate building in German city of Hamburg.
The supporters had also assaulted a consulate personnel during the Turkish Republic Day reception on Oct. 29.
Meanwhile, Turkey's representatives in the French city of Nantes were attacked Saturday night with a Molotov, a consulate source told Anadolu Agency on Sunday.
The building was damaged in the attack. French police have launched an operation to hunt down the attackers.

The PKK is recognized as a terrorist group by Turkey, European Union and United States. Contrary to its own recognition, the EU has come under fire by Turkish officials for its "tolerance" towards the activities of the group in Europe.

Recently, a Belgian court ruled that the PKK is continuing an "armed struggle" and not terrorist activities, defying the EU's laws. President Recep Tayyip Erdoğan slammed EU officials for their attitude towards the militants and supporters of the PKK.