The twin bombings in Istanbul organized by the PKK terrorist organization are being protested across Western European cities, mostly by Turks living in diaspora.
On Sunday, in the Wittenbergplatz Square located in Berlin, Germany, Turks gathered to commemorate the victims of a PKK terrorist attack which killed 44 people on Friday evening on Istanbul's European shore.
Protestors held placards expressing their support to Turkey, reading pro-security forces messages in the Turkish, English and German languages. The group called European countries to back Turkey's struggle against terrorism.
The group read a statement stressing the unity of Turkey in German language before dispersing.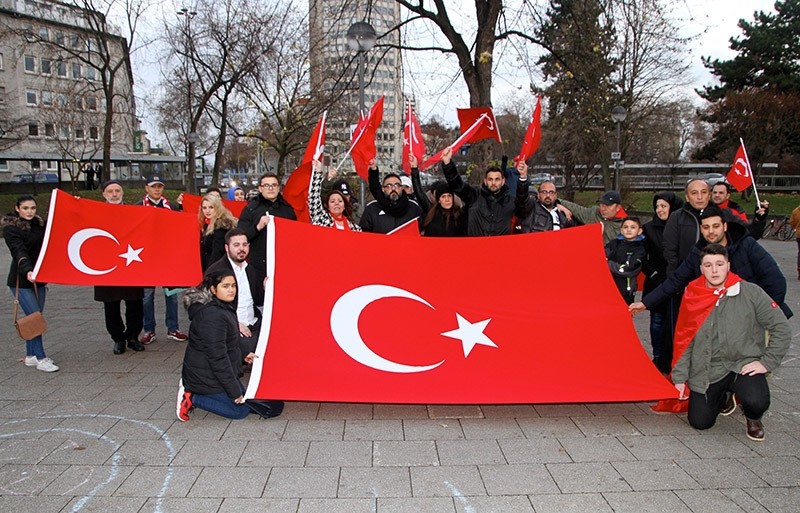 The twin bombings in Istanbul protested in Cologne, Germany. Dec. 11, 2016. (AA Photo)
A similar protest was held in the western German city of Cologne.
A group of Turks gathered and shouted slogans in German and Turkish decrying terror, and expressing their support to Turkey in its war on terror.
Prayers were also read for the fallen.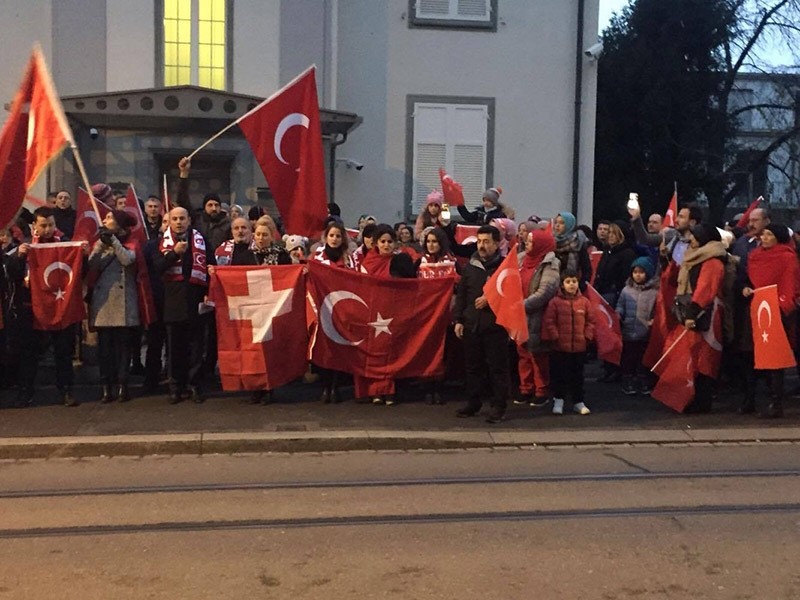 The twin bombings in Istanbul protested in Zurich, Switzerland. Dec. 11, 2016. (AA Photo)
Likewise, the twin bombings have also been protested in the Swiss city of Zurich.
Protestors waving Swiss and Turkish flags shouted slogans in support of Turkish police. The group reiterated full their solidarity with Turkey.
PKK-affiliated TAK terrorists carried out twin bombings in Istanbul on Saturday evening, including a suicide bomber who self-detonated in Maçka Park and the blowing-up of a car bomb on a nearby street, which killed 44 people, mostly police officers.