Turkey has made tremendous efforts against Daesh by supporting local moderate groups deliberately attacked by the terrorist group, curbing foreign fighters trying to cross into Syria, sharing intelligence with foreign counterparts, targeting the terrorist group in air and artillery strikes and finally, actively driving off Daesh from its borders by supporting the Free Syrian Army (FSA) in Operation Euphrates Shield launched in Aug. 24.
In return, the country has been extensively targeted by Daesh since it first made a name in the globe through its blitz that gave them the control of large swathes in the summer of 2014.
Amid changing reality on the ground in Syria and the lack of cohesion with international partners in the fight against Daesh, there were times when Turkey's efforts against Daesh proved unfruitful, leading to falsified accusations of supporting the terrorist group. In addition to PKK terror and hindering of the country's anti-terror efforts by Gülenist Terror Group (FETÖ) culminated in the botched July 15 coup attempt, Turkey by far suffered the most from terrorist attacks perpetrated by Daesh. While the terrorist group's attacks elsewhere in the world are usually concerned with plain barbarism, the attacks in Turkey were much more sophisticated, trying to trigger the fault lines among Turkish society. However, until recently, the terrorist group refrained from claiming its barbaric attacks.


While the details on the assailant remain unknown, Daesh claimed responsibility for the latest attack which killed 39 people and injured 65 others at a nightclub in Istanbul's Ortaköy neighborhood during New Year's celebrations on early Sunday. The attack had been attributed to the terrorist organization due to its conduct.
Here is a list of the attacks perpetrated by Daesh inside Turkish borders or specifically targeting the country: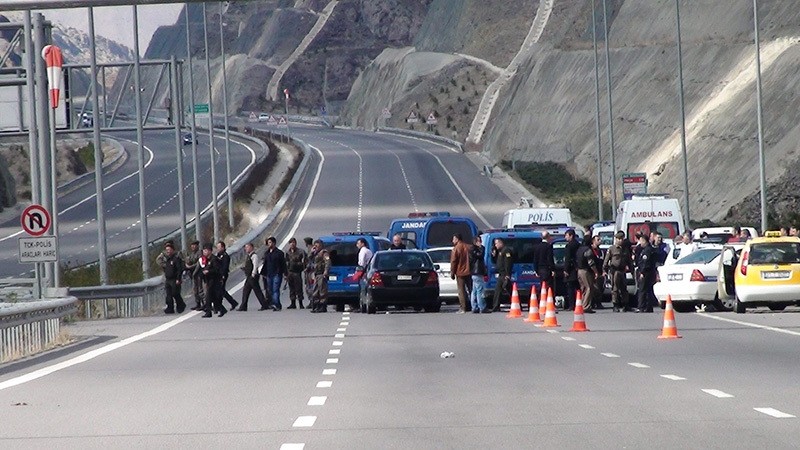 Daesh's first attack in Turkish soil – March 20, 2014: A police officer and three soldiers were killed in a shoot-out in the central Turkish province of Niğde while conducting a regular road patrol. The assailants were German national Benjamin Xu, Swiss citizen Çendrim Ramadani and Macedonian national Muhammed Zakiri, who were sentenced in June 2016 to four, five and one aggravated life sentences, respectively, along with additional prison terms amounting to hundreds of years, while Fuad Movsumov, a suspect charged with aiding and abetting, was sentenced to 13 years in prison. It was Daesh's first attack on Turkish soil.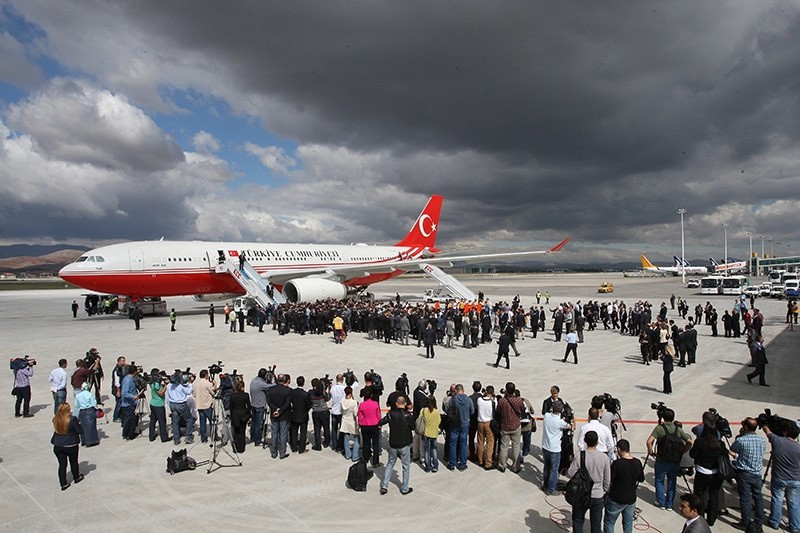 Hostage-taking crisis in Mosul consulate – June 11, 2014: After Iraqi forces literally collapsed in the face of striking advance by Daesh terrorists in central and northern parts of the country, Iraq's second largest city Mosul fell into the hands of the terrorist group. The Turkish consulate in Mosul was actively operating at the time, and the city fell so rapidly that no time was left for the evacuation for Turkish officials and their families. 19 embassy staff, including Consul-General Öztürk Yılmaz, and 30 security guards were taken hostage, only to be returned after 101 days in captivity and intense negotiations for their release. This situation also prevented Turkey from taking action against the terrorist group throughout the summer of 2014.
Sultanahmet police station attack – Jan. 6, 2015: Diana Ramazanova, an 18-year-old Russian national from Dagestan who was a widow of a Norwegian terrorist, killed herself and police officer Kenan Kumaş and wounded two other officers when she set off a grenade at a police station in Istanbul's historic Sultanahmet district. The incident was also claimed by Revolutionary People's Liberation Party-Front (DHKP-C) terrorist group, while authorities probed the involvement of a DHKP-C militant, who was later suspected of opening fire on police units in Taksim Square on Jan. 31 and killed while trying to attack on Istanbul police headquarters on April 1, 2015.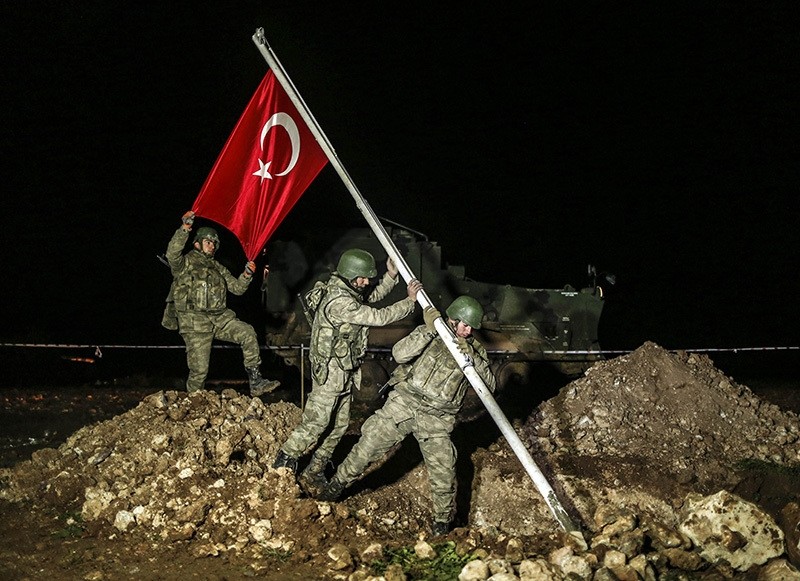 Süleyman Shah's tomb evacuated amid Daesh threats – Feb. 21, 2015: Another crisis emerged in the last quarter of 2014 amid Daesh's rapid advance in northern Syria. A Turkish exclave on the left bank Euphrates River, containing the tomb of 12th century Turkic ruler Süleyman Shah and the garrison protecting it, was completely surrounded by Daesh terrorists amid their advance near the town of Kobani. As some 40 soldiers stationed in the garrison were open to Daesh attacks, the terrorist group was deliberately attacking areas controlled by the moderate opposition supported by Turkey. This advance prompted a mass exodus of civilians into Turkey's borders, which followed the previous influx from northwestern Iraqi province of Nineveh.
Following Daesh's defeat in Kobani and PKK-affiliated Kurdish Democratic Union Party (PYD)'s advance in the countryside, Turkey decided to evacuate the tomb and the garrison to prevent further security risks amid reports of Daesh preparing to besiege the area. On Feb. 21, 2015, Turkish troops launched an incursion in northern Syria, evacuating the garrison and relocating the tomb further north. Brief clashes with Daesh took place during the operation, leaving at least one Turkish soldier dead.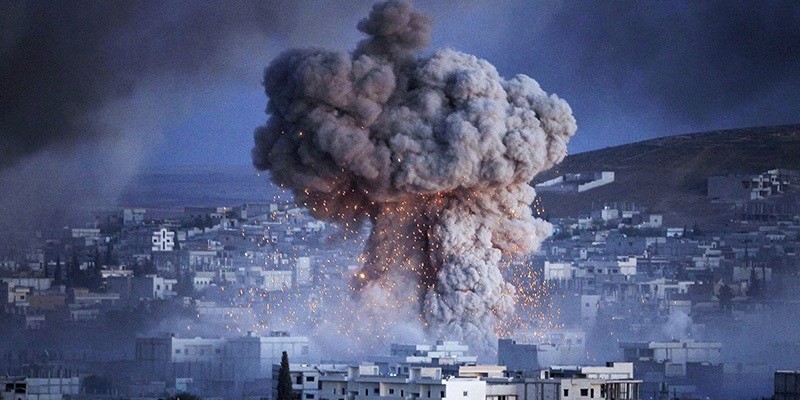 Daesh advance on Kobani – Sep. 2014, March 2015: In the meantime, Daesh terrorists decided to eliminate predominantly Kurdish town of Kobani in northern Syria. Kobani, which was ruled by PKK terrorist group's Syrian wing PYD, was an obstacle between northern Syrian towns of Tal Abyad and Jarablus held by Daesh. Amid a reconciliation period initiated in 2012 with Turkey, PKK terrorists were also deployed to the front by the anti-Daesh coalition and the Iraqi government for efforts to stop Daesh advance in northeast and northwest of Mosul in the summer of 2014 and break the siege on Yazidis in Mount Sinjar, prompting a feud between two terrorist groups. Turkey had long voiced supporting local groups distanced to terror activities to avoid ethnic, religious or ideological confrontation; however, the PKK was supported by anti-Daesh coalition in the pretext of fighting Daesh, even though it is recognized as a terrorist organization by Turkey, U.S. and the EU.
Daesh's advance near the villages in Kobani trapped at least 300,000 civilians in the area, again prompting a massive refugee influx into Turkey. It also disrupted domestic peace and calm inside Turkey as pro-PKK groups attacked conservative groups in Turkey's southeast during Oct. 7 – 12 in the incidents known as the Kobani riots, leaving 46 people dead and dozens injured. The riots inflicted a serious blow to the already fragile reconciliationj period between Turkey and PKK.
Turkey allowed Peshmerga fighters from Iraq's Kurdistan Regional Government (KRG) to cross into Kobani from Turkish soil, while Turkey-backed Free Syrian Army (FSA) groups attacked Daesh elsewhere to provide relief for the town.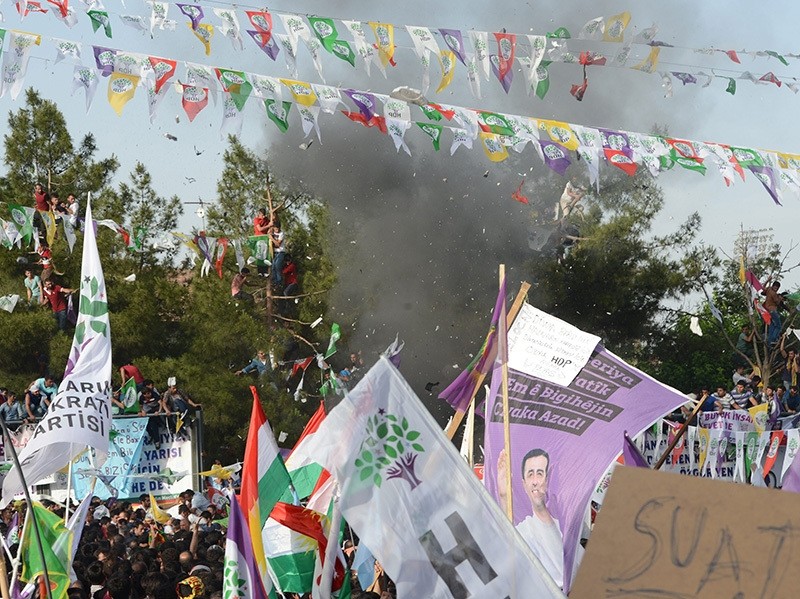 Daesh targets HDP rallies, offices – May & June 2015: Prior to the June 7 parliamentary elections, Daesh deliberately targeted the Peoples' Democratic Party (HDP), a coalition of pro-PKK movements with several other socialist parties. On May 18, 2015, HDP's provincial headquarters in southern Adana and Mersin provinces were targeted in bomb attacks, leaving several people injured. On June 5, a HDP rally in Diyarbakır was targeted by a Daesh suicide bomber, leaving four people dead and hundreds injured.
HDP was of key importance for a political solution during the reconciliation period, which aimed to end PKK's 40-year-long armed insurgency. However, the attacks radicalized HDP and its voter base's stance against the government, while PKK took complete control over the party as it relaunched its attacks on Turkish state in July.
The attacks also garnered support for the HDP, which comfortably passed 10 percent election threshold by receiving 13.1 percent of the vote, above expectations.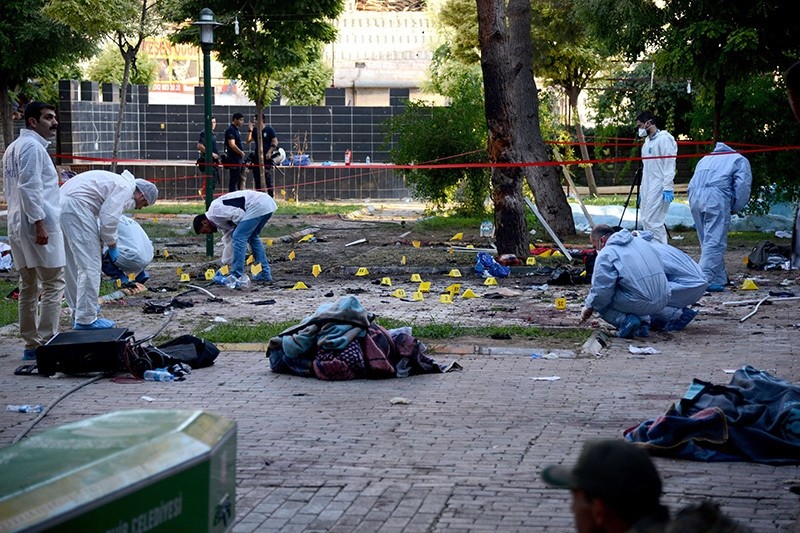 Daesh's first major suicide bombing in Turkey – July 20, 2015: A suicide bomber linked to Daesh blew himself up amid a large crowd attending a rally by several NGO's close to the HDP office in southeastern town of Suruç district across the border with Syria's Kobani. 32 people were killed in the attack and more than 100 were also injured.
The attack served as propaganda both for Daesh and the PKK, the terrorist organization mostly active in southeastern Turkey. The PKK claimed Ankara supports Daesh and renewed its campaign of violence after the Suruç attack following a lull in its activities after a unilateral truce declared in 2013.
Enjoying international and local support under the pretext of fighting Daesh, PKK's decision proved disastrous for towns and cities in Turkey's predominantly-Kurdish southeast since the terrorist organization shifted its focus from the countryside to towns and cities, grinding daily life and economy to a halt, rendering hundreds of thousands people homeless and leading to the deaths of dozens of civilians caught up in the crossfire. As Turkish security forces gradually gained control of areas ditched, barricaded and trapped by PKK by spring of 2016, the terrorist group resorted to suicide attacks in Turkish cities. During this period, more than 800 security officials have been killed, in addition to more than 300 civilians slain in suicide bombings or armed clashes in urban locations. More than 10,000 PKK terrorists are estimated to have been killed or arrested in the same period.
After Suruç bombing, Turkey started to carry out its first large scale attacks against Daesh in Syria with warplanes and artillery, in addition to intense efforts in customs gates and Syrian border to curb the flow of foreign fighters all around the world trying to join Daesh.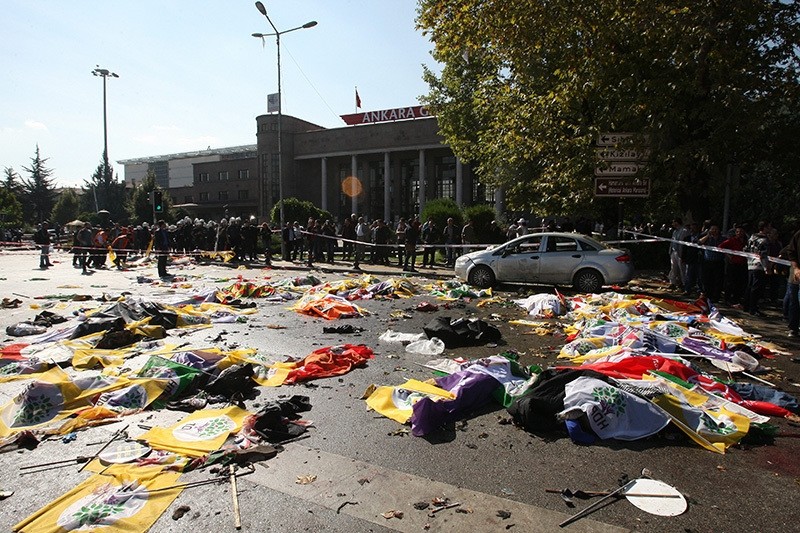 Turkey's deadliest terror attack in Ankara — Oct. 10, 2015: As Turkey was reeling from the Suruç attack - the worst in recent memory - a second attack blamed on Daesh occurred in Oct. 10 when two suicide bombers linked to Daesh blew themselves up near capital Ankara's main train station at a peace rally held by left-wing parties and trade unions, calling for a truce with the PKK.
Over 400 people were injured and 102 people were killed in the attack, the deadliest in the history of Republic of Turkey. One of the suicide bombers in Ankara attack was the brother of the suicide bomber who carried out the Suruç attack. While the opposition harshly criticized the government for its security and intelligence policy, pro-PKK groups continued to falsely claim that the government supports Daesh. The attack altogether erased already weak hopes for a quick return to the reconciliation period.
In December, police arrested two suspected Daesh members planning to carry out suicide bombings during New Year's Eve celebrations in Ankara.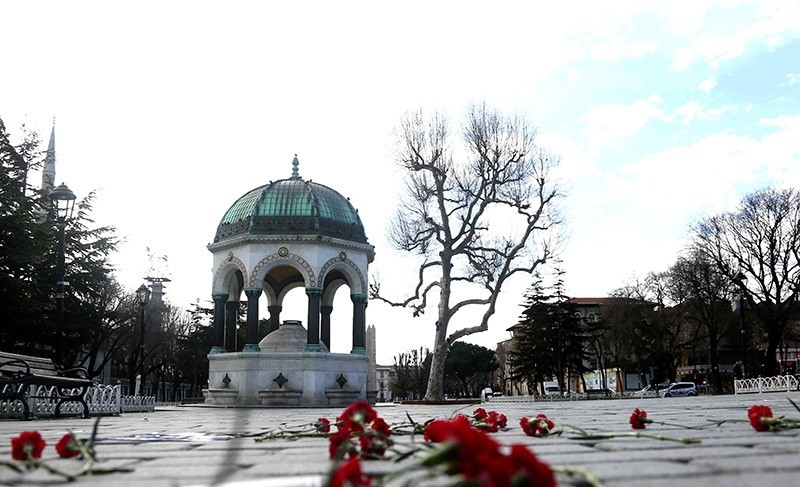 Daesh switches targets inside Turkey with Sultanahmet attack — Jan. 12, 2016: After its role in leaving Turkey with an all-out war against terror groups, Daesh started attacking different targets inside Turkey. A 28-year-old Daesh terrorist carried out a suicide attack in Istanbul's historic Sultanahmet Square, killing 13 German tourists and injuring 16 others, including 11 foreign nationals. The attack deliberately targeted Turkey's tourism as it was already suffering blows from the diplomatic spat with Russia after the jet downing incident on Nov. 24 and increasing violence caused by PKK suicide bombings in Turkish cities and terrorist attacks in Turkey's southeast.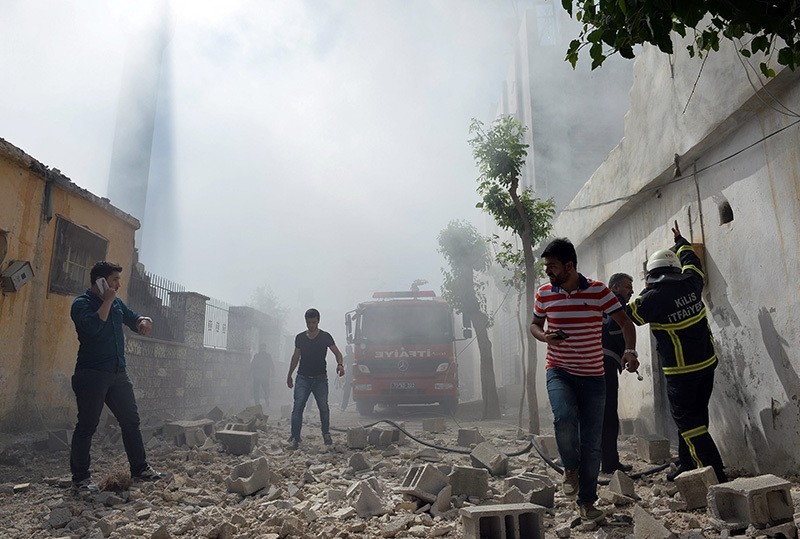 Daesh targets Kilis with rockets, artillery – Jan. & Sept. 2016: Turkey's southern city of Kilis, located some four kilometers north of the border with Syria, has been targeted by Daesh terrorists with more than 50 Katyusha rockets, mortar and artillery shells landing in the city between January and October, killing more than 20 people and injuring dozens. Although some stray rockets landed in the city amid clashes between Daesh and FSA, the shelling of Kilis was no coincidence, for it was hosting more refugees than its local population, thus carrying the possibility of strife between refugees and locals, while showing the Turkish public that it was able to target Turkish settlements even with conventional weapons.
Rocket attacks against Kilis were among the primary reasons of Operation Euphrates Shield, which saw Turkey backing Free Syrian Army (FSA) elements to advance in the border section between the towns of Azaz and Jarablus in northern Syria.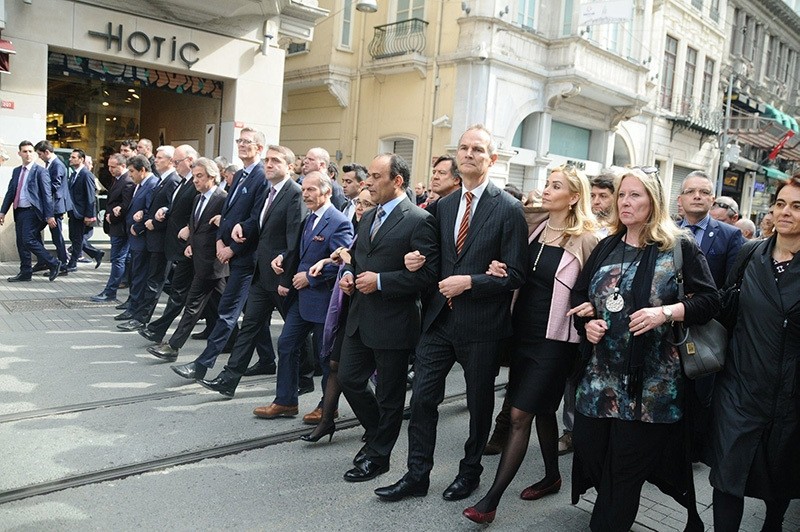 Tourism again targeted in suicide attack in Istiklal Avenue – March 19, 2016: A Daesh terrorist detonated explosives on his body in Istanbul's renowned Istiklal Avenue, killing five people and injuring 36 others. The target of the heinous attack was an Israeli tourist group.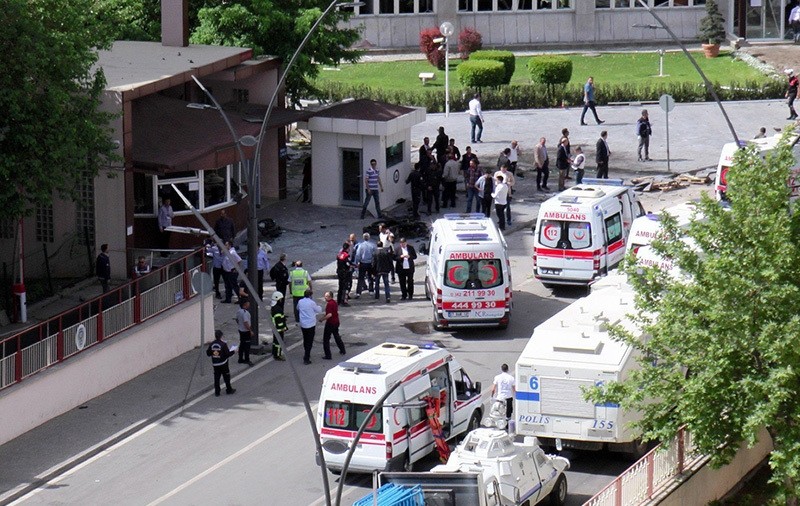 First all-out attack on Turkish security forces – May 1, 2016: A Daesh car bomb attack killed two police officers and injured 40 outside Gaziantep Police Headquarters on May 1, Labor Day. Located on the border with Syria facing areas controlled by Daesh, the police in Gaziantep was crucial in cracking down on the terrorist group's flow of foreign fighters into Syria.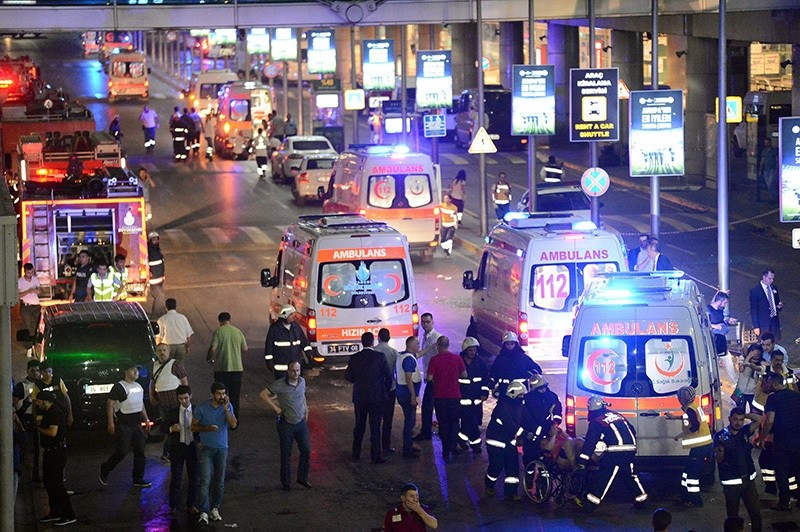 Istanbul Atatürk Airport targeted in suicide attacks – June 28, 2016: Despite heavy security, four Daesh terrorists carried out an attack at Istanbul's Atatürk International Airport, killing 35 and injuring more than 100 people. Two out of the four attackers were suicide bombers. The attack resembled the attack on Brussels Zaventem Airport and Maalbeek subway station in March that killed 32 people.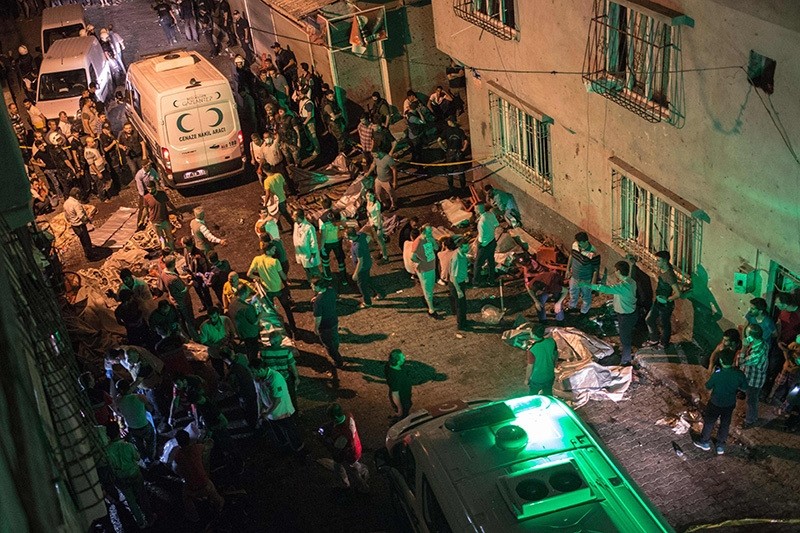 Daesh targets street wedding in Gaziantep – Aug. 20: A Daesh terrorist, who was reportedly a suicide bomber between the ages of 12 and 14, targeted a wedding in the Gaziantep province, killing 54 people and injuring many others. The young boy was reportedly tricked into the attack by wearing the bomb-laden jersey of his favorite football player Lionel Messi.
The attack prompted Turkey to launch Operation Euphrates Shield four days later on Aug. 24.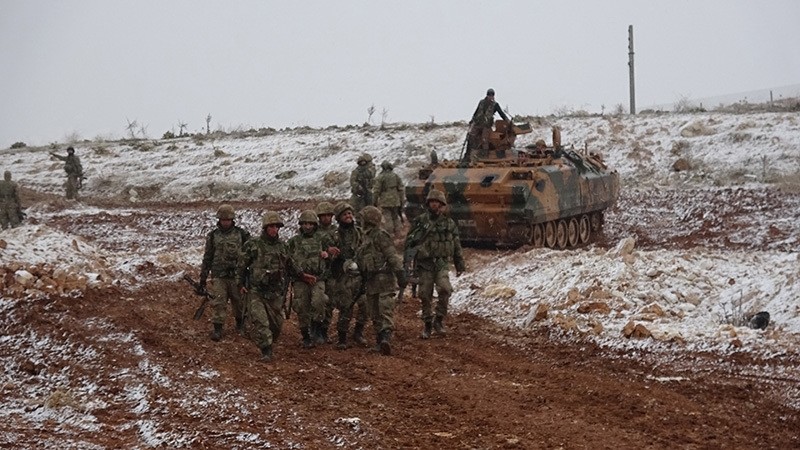 Turkey intervenes in northern Syria, drives Daesh off its borders – Aug. 24 - present: Turkey has long voiced the proposal of creating a 5,000 square kilometer terror-free safe zone in northern Syria with international partners mainly to protect its territories and curbing refugee flow. Despite some weak statements in favor of the proposal, however, no country offered concrete help.
Military experts stated that in order to relieve Turkish territory from Daesh's Katyusha rockets, which have a range of 40-45 kilometers, FSA units must capture the Dabiq region and the town of al-Bab located 25 to 30 kilometers south of the border.
Turkey was also concerned about PYD's armed wing YPG trying to link the self-declared canton of Kobani with Afrin in the west, thus establishing an uninterrupted corridor on its border with Syria controlled by a terrorist group. Despite Turkey's warnings, the YPG-dominated Syrian Democratic Forces (SDF) crossed west bank of the Euphrates River to capture Manbij in June 2016.
Facing simultaneous threats from PKK and Daesh, Turkey launched Operation Euphrates Shield on Aug. 24 with FSA elements. Jarablus was quickly cleared from Daesh the same day. While advancing westwards against Daesh, Turkish-backed FSA units also clashed with the SDF trying move northwards from Manbij, which were forced retreat south of Sajour River. In early September, FSA units entered the town of al-Rai, while trying to secure its surrounding area until mid-September. This move linked the towns of Azaz and Jarablus, while completely removing Daesh from the Turkish border. The village of Dabiq was cleared from Daesh in operations until mid-October.
The operation resumed to capture the town of al-Bab, one of two objectives of Euphrates Shield, with the other one being Manbij. SDF units also tried to move eastwards from Afrin area, prompting clashes near the town of Tal Rifaat. FSA troops managed to reach the outskirts of al-Bab by late December.
Facing staunch resistance from Daesh terrorists positioned inside the town still inhabited by thousands of civilians, the advance of Turkish troops and FSA units were slower and more costly.
Throughout the operation, at least 40 Turkish soldiers and nearly 300 FSA fighters were killed. Daesh's losses mounted over 1,200 in addition to dozens of villages and several towns lost, while also suffering major setbacks against SDF in west of its Syrian bastion Raqqa and Iraqi forces near Iraq's Mosul.
Turkish soldiers patrolling the border were also targeted by Daesh terrorists in numerous occasions in their attempts to smuggle fighters and goods from the border, killing at least four Turkish soldiers. At least three Turkish soldiers wounded in clashes with Daesh were also taken prisoners by the terrorist group. Upon the advance on al-Bab, Daesh released a video burning two captive Turkish soldiers on Dec. 22, however, the authenticity of the video has not been confirmed by Turkish officials.