One of the three terrorists killed during anti-terror operations in Turkey's eastern Tunceli province was a senior member of a Maoist insurgent organization sought by the police with a bounty of 1.5 million lira ($425,140 US) on his head, the governorate said Tuesday.
According to a statement by Tunceli Governorate, the senior terrorist known by pseudonym "Şahin," identified as Yılmaz Kes, was killed during the operations supported by unmanned aerial vehicles.
"One of the terrorists killed in the operations has been identified as Yılmaz Kes, who was in the wanted terrorists list of the Interior Ministry and who served as a senior figure in the Maoist Communist Party (MKP)" the statement said and added that counter-terror operations in the region will continue to proceed in a determined manner.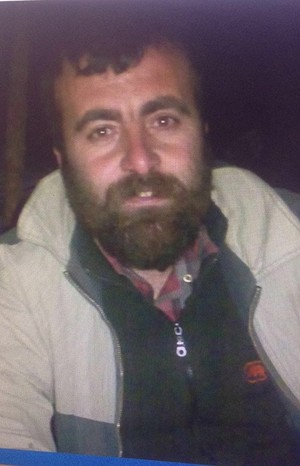 Another terrorist killed in the operation was identified as Mahir Özgül, also known as "Doktor İsmail" while the identity of the female terrorist has not been established yet.
Meanwhile, security forces have also seized three M-16 rifles, a Kalashnikov and numerous materials, the statement added.
Recognized as a terrorist organization, the Maoist Communist Party of Turkey claims to be carrying out a 'People's War' against the Turkish government.
It has two armed wings called the People's Partisan Forces and the People's Liberation Army, which operate in urban and rural areas respectively.