Supporters of the PKK terrorist group, also recognized as such by the European Union and France where the Council of Europe is located, started an indefinite sit-in protest in front of the building of the European body Monday. The terrorist sympathizers, who demanded the release of their so-called leader Abdullah Öcalan, in jail since 1999, also included several Peoples' Democratic Party (HDP) former deputies on arrest warrants, a former mayor and Iraqi deputies.
According to Daily Sabah's Brussels correspondent Mehmet Solmaz, a group of former HDP deputies wanted by Turkish authorities on terror charges, including Faysal Sarıyıldız, who was caught delivering ammunition and weapons to the PKK, Tuğba Hezer, a politician from the HDP who has been stripped of deputyship over non-attendance, Leyla Imret, the former mayor of Cizre in southeastern Şırnak province who is also wanted by Turkish authorities over terror links, and former deputy Hatip Dicle who threatened Turkey that it may be faced with bloody attacks in its metropolises should counterterror operations in the southeast continue, all attended the sit-in.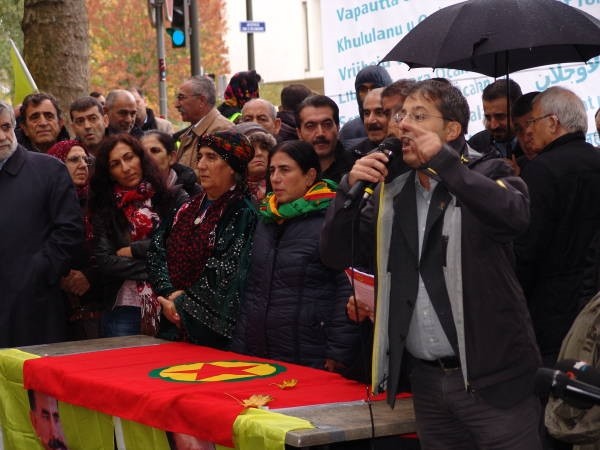 In addition, some deputies from the Kurdistan Regional Government (KRG) parliament in northern Iraq also took part in the protest. The deputies are from opposition party Gorran, Solmaz reported.
The youth branch of the PKK in Europe, which has held dozens of demonstrations across European cities over the past week, has announced it will carry out revenge attacks on Turkish institutions and establishments with links to the ruling Justice and Development Party (AK Party) and the Nationalist Movement Party (MHP) in Europe.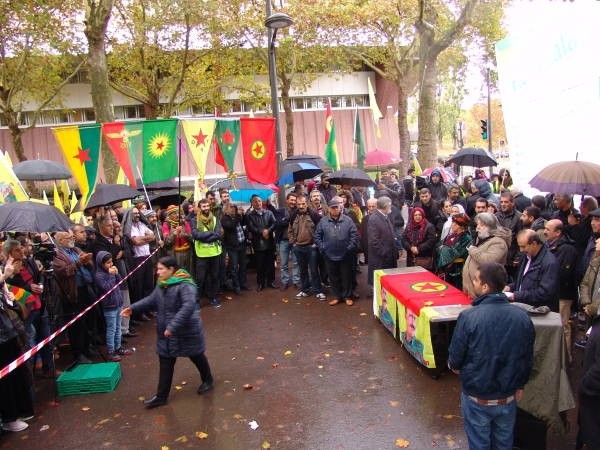 The terrorist group claimed that neither "the capitalist modernity of Europe nor any fascist structure" will be able to stop the planned terrorist attacks. In a statement released on the Netherlands-based PKK media outlet ANF and several other pro-PKK portals, the Apoist Youth Initiative Europe (AGİA) defines all European cities as "resistance zones" where it will start its "indefinite activities."
Last month, Ankara criticized a Belgian court's decision to reject a legal objection to an earlier ruling that decided PKK activities in Europe could not be classified as terrorism, saying the court battle over the arrest of terrorists has not ended yet. A statement released by the Foreign Ministry said the court decision was an example of Belgium's support for a terrorist group undermining Turkey's security, and "proved" that the European country is "the weakest link" in the fight against terrorism in Europe and around the world.