The PKK terrorist who shot and killed 15-year-old Eren Bülbül in Maçka, south of the Black Sea city of Trabzon, may have been captured late Monday in counterterror operations conducted in Giresun province, IHA news agency has reported.
In a statement Tuesday, the Giresun public prosecutor's office said that a suspect was captured by gendarmerie forces in the Kulakkaya Plateu area in Giresun province's Dereli District on Monday at around 3:25 a.m. upon a tip-off, and that the suspect has been named as Mustafa Tolucan, code-named 'Aram,' who has been identified as a member of the PKK terrorist organization's Black Sea division.
Tolucan has been detained on charges of being a member of a terrorist organization and a criminal investigation on the matter is ongoing, it added.
Sources say Tolucan was among the terrorists who clashed with security forces on the day Bülbül was killed.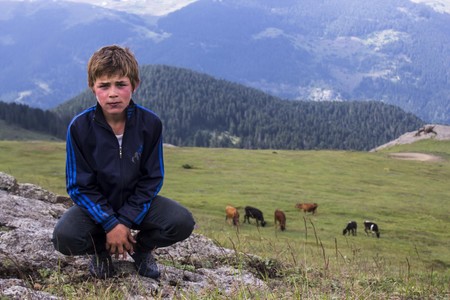 Eren Bülbül died from gunshot wounds sustained as he helped gendarmes track PKK members near his house in Maçka, a town 22 kilometers (14 miles) south of the Black Sea city of Trabzon, on Aug. 11. Gendarmerie Master Sgt. Ferhat Gedik, 41, was injured in the same incident and later died as well.
Bülbül's death lead to public outcry, with locals hanging Turkish flags from windows and balconies and whole Turkey uniting in condemning the terror group.
Listed as a terrorist organization by the U.S. and the EU, the PKK resumed its armed campaign against the Turkish state in July 2015, unilaterally violating the cease-fire.
Since then, it has been responsible for the deaths of some 1,200 Turkish security personnel and civilians, including women and children.