A mine detection dog named "Hüner" died during counter-terror operations after an improvised explosive device (IED) he found went off in southeastern Turkey's Siirt province on Wednesday.
The eight-year-old dog reportedly saved the lives of Turkish Gendarmerie units during the mine clearing operations at Siirt's Herekol Mountain.
Hüner reacted after detecting the explosive, which had previously been planted by PKK terrorists, warning the security forces near him.
Thanks to the barking dog, the anti-terror forces were able to take shelter and remain unharmed.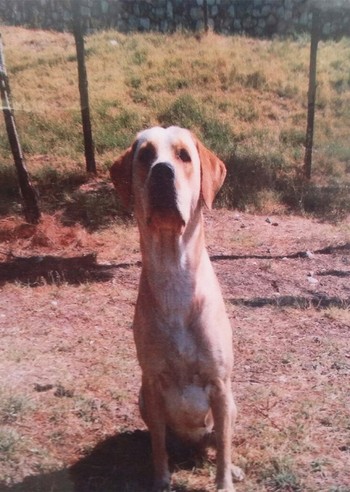 The Siirt Governorate said in a statement later on Wednesday that seven PKK terrorists were killed during counter-terror operations in the same area.
Numerous ammunition and weapons were also seized, the statement added.
Founded in 1978, the PKK has waged a decadeslong bloody campaign against Turkey.
The PKK, which is listed as a terrorist organization by Turkey, the U.S. and the EU, resumed its armed campaign in July 2015 after a brief reconciliation period.
Since that time, the PKK has been responsible for the deaths of some 1,200 security personnel and civilians, including women and children, while more than 4,000 security personnel and over 2,000 civilians have been injured.