One of 10 terrorists "neutralized" in Turkey's eastern Bitlis province last month was Sefer Açar, who was responsible for the killing of 15 Turkish soldiers in 1998, the Interior Ministry announced on Thursday.
"Neutralized" is a term used by Turkish authorities to imply that the terrorists in question either surrendered or were killed or captured.

Açar, also known by his codename "Welat Gever," was on Turkey's terrorist wanted list, in the red category, the most wanted category.
On June 28, gendarmerie forces conducted a counter-terror operation in the village of Koçyiğit in the Bitlis province, where the PKK/KCK's so-called "Garzan province" head Açar was neutralized, said a ministry statement.
Açar was the perpetrator of a PKK attack in northern Iraq against a gendarmerie helicopter which martyred 15 Turkish soldiers.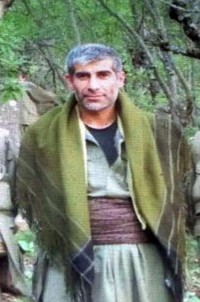 On Açar's person, security units found a Turkish bank note dated 1998 with a note saying "Money from helicopter pilot downed in Herko 11-27-1998." The terrorist had kept the "souvenir" of his deadly attack for 20 years.
In a separate statement, Turkish gendarmerie forces "neutralized" five terrorists in the eastern Bitlis province, the Interior Ministry said Thursday. Counter-terrorism operations in the area are ongoing.
The ministry did not specify the terror groups involved, but Turkey is committed to a long-running struggle against the PKK terror group in the area.
In its more than 30-year terror campaign against Turkey, the PKK -- listed as a terrorist organization by Turkey, the U.S. and the EU -- has been responsible for the deaths of some 40,000 people, including women and children.