42,149 British citizens, as of Wednesday night, demanded the arrest of Israeli Prime Minister Benjamin Netanyahu for war crimes when he arrives in London for a state visit next month.
The petition on the British Parliament E-petitions website blames Netanyahu for thousands of deaths during the Israel-Gaza war last year.
The petition's author Damian Moran, a British citizen wrote "Benjamin Netanyahu is to hold talks in London this September. Under international law he should be arrested for war crimes upon arrival in the U.K for the massacre of over 2000 civilians in 2014," as the petition's text.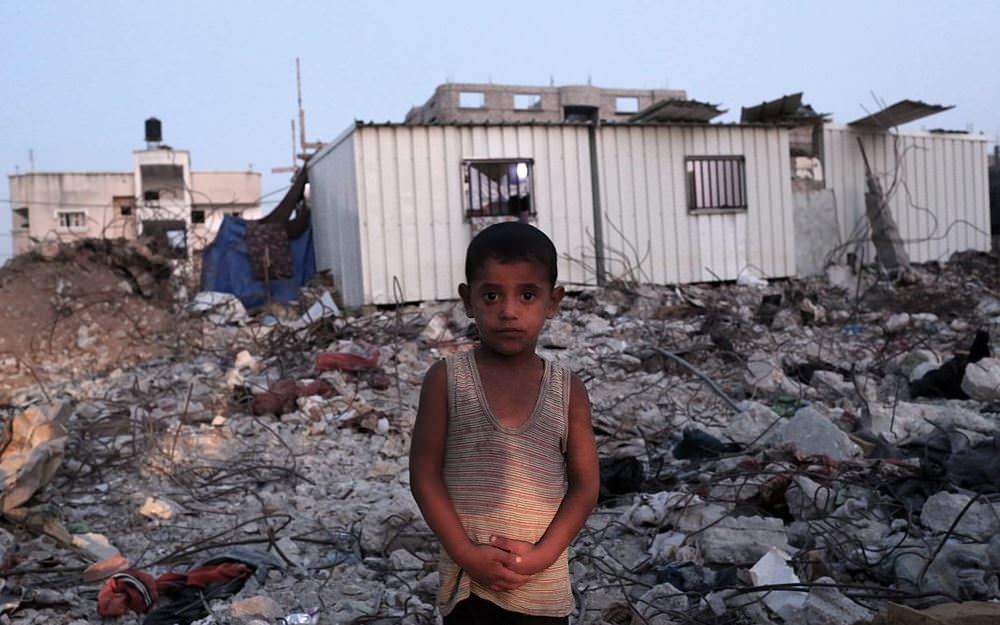 More than 100,000 Palestinians remain homeless one year after the 2014 summer's Israeli- Gaza war. (EPA Photo)

As the petition passed the 10,000 mark, the British government will have to respond to it. If the petition collects 100,000 signatures, the parliament could be required to consider the issue for a debate.
According to the U.N. Human Rights Council, of the 2,251 Palestinians killed in the conflict, 1,462 deaths were of civilians. In OCHA's (Office for the Coordination of Humanitarian Affairs) 2015 overview it was also stated that 472 fatalities of 2,220 came from 142 families, who suffered the loss of 3 or more family members in bombings on residential buildings.
The Gaza Health Ministry and UNICEF reported that from July 8 to August 2 in 2014, around 315 Palestinian children were killed by Israeli action in Gaza and added that 30% of civilian casualties were children.