Syrian crisis and rise of Islamophobia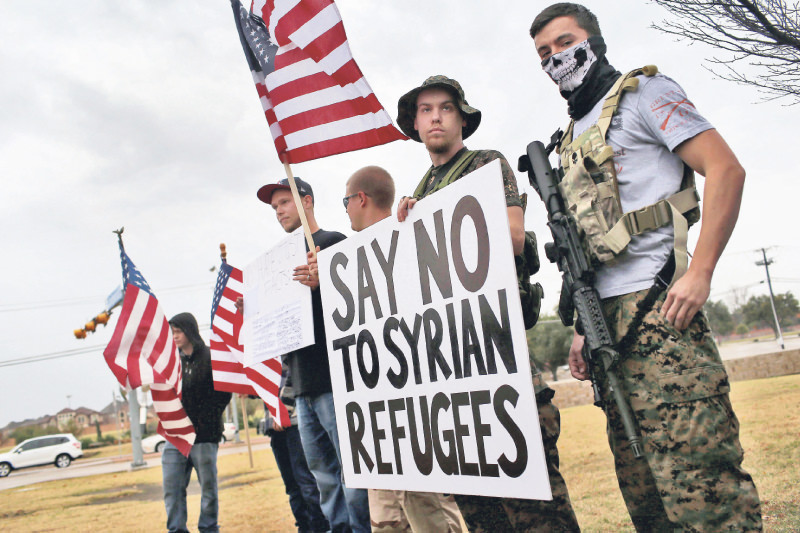 The year 2015 had the largest movement of people on the European continent since World War II. More than 1 million refugees, mostly Syrians who fled violence and persecution in their country, arrived in Europe in 2015. Most of them made perilous journeys across the Mediterranean and at least 3,760 died, according to the International Organization of Migration (IOM). The United Nations put the number of people displaced by conflict at over 60 million around the world, a figure that stood at 38 million 10 years ago. Most of them are displaced due to political unrest, economic problems and climate change in the Middle East, South Asia and Africa.
Roughly half of Syria's population has been displaced by violence, with over 4 million Syrians now seeking refuge in neighboring countries, especially Turkey, now home to over 2 million refugees, as well as Lebanon, Jordan and Iraq. However, EU countries have been split over how to redistribute the migrants who have been flowing steadily to the continent. While Germany opened its borders to more than 1 million refugees, putting Chancellor Merkel under pressure, some countries, especially in Eastern Europe, said they are not willing to take in any. The migrant influx also brought rising Islamophobia and xenophobia with it. Straight after the influx, Hungary erected a border fence and gave the army permission to use non-lethal force to stop refugees from entering the country.
Hungarian Prime Minister Viktor Orban said refugees coming to Europe threaten to undermine the continent's Christian roots and that the EU's migrant quotas would spread terrorism across Europe. Slovakian Prime Minister Robert Fico also pointed to Muslims in his country as a potential threat on Monday and said his government was monitoring its community in the wake of the Paris attacks. Fico sparked criticism earlier this year when he said Slovakia would prefer to accept Christian refugees under the resettlement plan.
Several countries in Europe and the U.S. have seen rising anti-migrant and anti-Islamic attacks, as Muslim citizens have seen harassment, mosques have received threats and refugee shelters have been set on fire. Around the end of the year, in the U.S. Republican presidential candidate Donald Trump made headlines with his call to ban all Muslims from entering the country, which drew local and international outrage. People around the world took to social media to condemn his remarks while some world leaders called them irresponsible and ignorant.
The Danish center-right government's proposal also drew criticism as it proposed to seize migrants' valuables and cash. A Danish anti-immigration party said the proposal aimed to dissuade migrants from coming to Denmark and not aimed at raising money. Despite numerous remarks emphasizing that Muslims have suffered the most from extremist attacks and had to flee from atrocities, many kept targeting Muslims after every extremist attack.
Split over the refugee influx, it is feared that the EU might lose its ability to act jointly on such issues. With several countries reintroducing border checks, the EU system of open borders, commonly known as the Schengen zone, has been put under pressure. In November, European Council President Donald Tusk said Europe is in a "race against time" to save its system of passport-free travel.
With the refugee influx, Europe's populist far-right parties increased their votes with anti-migrant discourse in France, Poland, Denmark and Britain. France's far right National Front (FN), popular for its anti-migrant and anti-Islamic narrative, saw record gains in the first round of regional polls in December.
There have been rallies against migrants and Muslims around the world. In September, a picture of a 3-year-old Syrian toddler, Aylan Kurdi, whose body was found washed up on a Turkish beach after the boat carrying his family to a Greek island sank in September, made the headlines and became a symbol of the world's indifference to the Syrian crisis, focusing attention on the millions of people who have been displaced by atrocities in their countries.
Terrorism in Europe and the US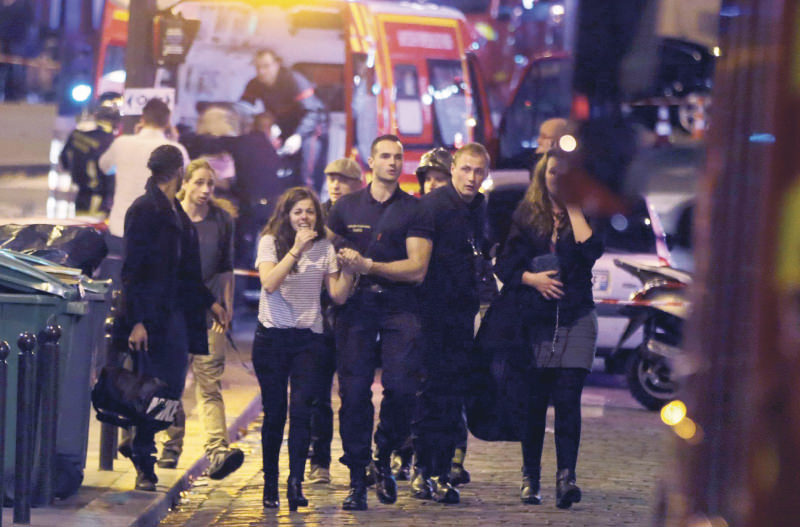 In January, extremists targeted a Jewish supermarket and the French satirical magazine Charlie Hebdo, which published satirical caricatures of a wide range of religious figures, including the Prophet Muhammad and Muslim leaders. The attack resulted in the killing of 17 people.
On November 13, Paris was again hit by one of its deadliest attacks, claimed by DAESH, with an unprecedented string of extremist shootings and suicide bombings at France's national sports stadium, a concert hall and bars and restaurants in Paris, leaving130 dead and hundreds more injured. President François Hollande vowed that France will wage "merciless war" on DAESH and France ramped up strict security measures in response to one of its worst terror attacks since World War II. French troops have been deployed by the thousands and tourist sites have been shuttered in one of the most visited cities on earth as more details emerge from the investigation.
In October, two DAESH suicide bombers detonated themselves outside Ankara's main train station, killing more than 100 people and wounding hundreds more. A Russian passenger jet crashed in Egypt's Sinai Peninsula in October and all 224 passengers and crew on board died. Despite conflicting reports, Russia and the U.S said a bomb brought down the plane and DAESH claimed responsibility for the attack. On another occasion, a siege at a luxury hotel in the Malian capital Bamako left at least 20 people dead in October. The attack was claimed by an al-Qaida affiliate. Again in Africa, at least 148 people, mostly students, were massacred when Somalia's extremist al-Shabaab group attacked Kenya's Garissa University. An extremist couple also massacred 14 people in San Bernardino, California in December before they were killed in a shootout with the police.
Agreements

Amid deadly attacks, there were agreements, as well. Iran and major world powers reached a historic deal after 18 straight days of talks aimed at ensuring that Iran does not obtain nuclear weapons.
The draft of a climate change deal was agreed in December in Paris, setting a target of containing the rise in global temperatures to well below two degrees Celsius from pre-industrial levels through a series of national measures. Ministries from 196 countries participated in the Paris Climate Conference, also known as COP21. The Ukrainian government and Russian-supported rebels also agreed to a Minsk II peace road map, backed by France, Germany and Russia, but the truce has remained fragile. A second truce was signed on Sept. 1, but clashes intensified in early December.