The Russian embassy in Canada shared a tweet on Tuesday displaying a photo by the French Press Agency (AFP) showing a bombardment by Russia-backed Syria regime forces on civilians in Aleppo, as if it was Turkey that was undertaking the shelling, taking the line of fraudulent news Russia has been circulating in an attempt to defame Turkey to a new level.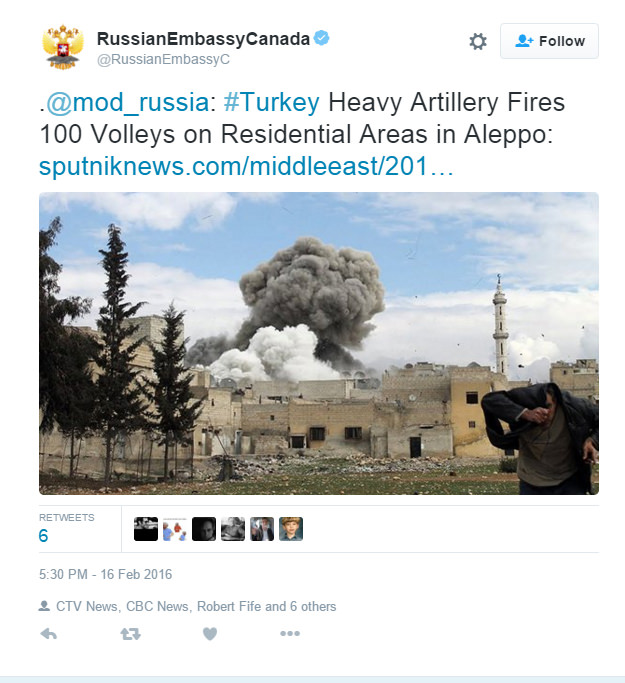 The original photo, captioned "A Syrian man runs for cover as smoke rises from buildings nearby following a reported bombing attack by government forces on the Hanano district of the northern city of Aleppo," was taken by AFP photographer Khaled Khatib nearly two years ago on Feb. 27, 2014.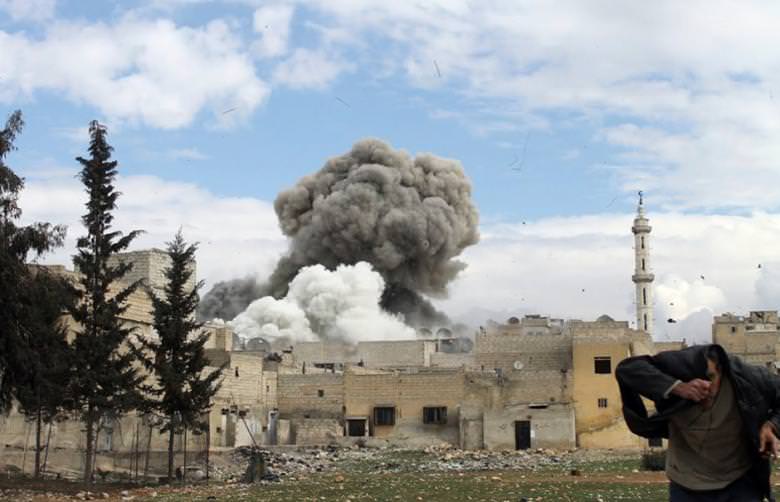 The Russian embassy tweeted the photo with the caption, "#Turkey Heavy Artillery Fires 100 Volleys on Residential Areas in Aleppo," claiming it was from Turkey's recent artillery fire.
Turkey has been shelling YPG terrorists, affiliated with the PKK terror organization in Turkey, in the Syrian town of Azaz since Feb. 14.