"She asked me why I was crying. I said, because she was white." A theater saloon, full of South Africans from every color, background and religion were laughing when the showman spoke these words as I found myself at a show making fun of the apartheid regime. The show was on stage at one of the University of Cape Town's largest theaters and attracted hundreds of people who were sitting together, applauding two Muslim South African men of color. The show, named "Brother Love II,' was staged by two Muslim brothers, who set about explaining the difficulties they faced while growing up under the apartheid regime. Despite the fact the experiences they had were painful, they, like many other South Africans, chose to make fun of the past rather than expressing themselves in a negative way.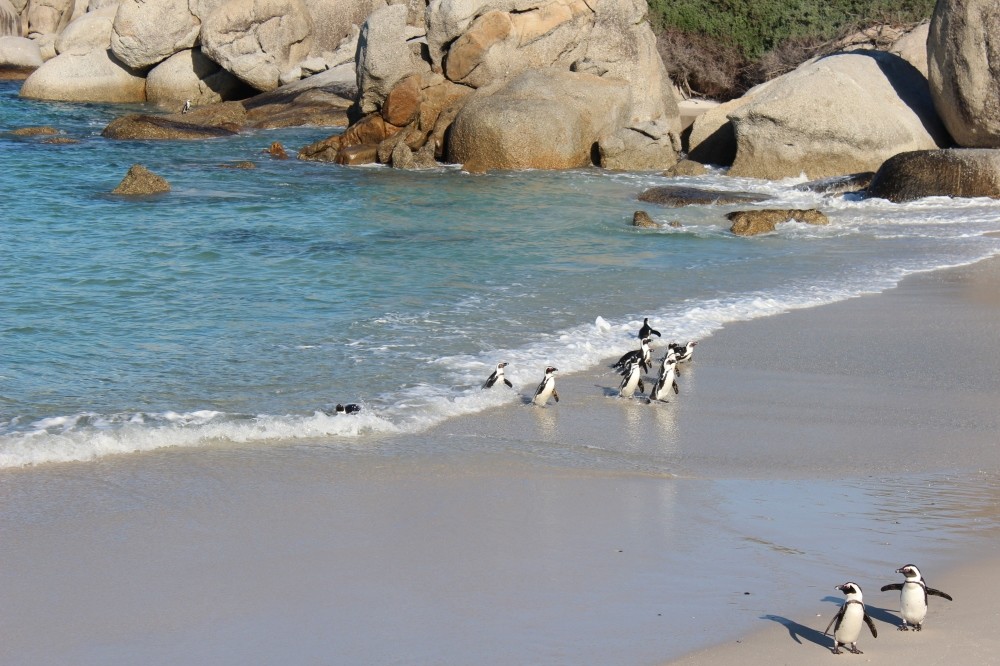 Shafiek and his wife Aisha, descendants of Malay Muslims who were brought to South Africa as slaves by British officials, had invited me to see the show so that I would have an idea of how race-based segregation was changing in the country. The country, which suffered from the apartheid regime from 1948 to 1994, has started looking forward rather than being stuck in the past. Obviously it does not mean that people have forgotten about what happened in the past and what they were subjected to. Rydwaun Salie, the chairman of the Ottoman Cricket Team, said: "We had very hard and bad days. We were not considered equal to the white people. We were not allowed to go to restaurants, get in trains or buses or have a position higher than a white. But thanks to Allah, those days are behind us as result of a collective struggle." Likewise, people on the streets, in restaurants, taxi drivers and waiters complain about the past and talk about difficulties when asked about the apartheid regime. Salie said,"We have struggled for democracy against the democracy propagandists in the world."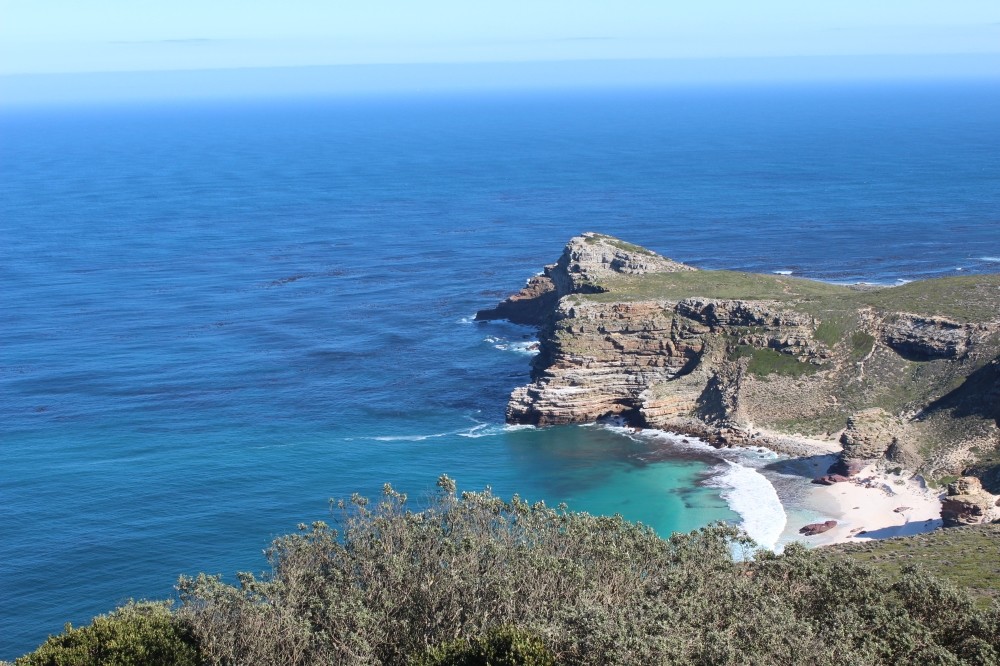 In Cape Town, it is felt that all races, religions and political groups enjoy a liberal atmosphere as respect comes before other things. For instance, Muslims have mosques almost in every part of the city, having the right to pray freely, while Jewish people also have the right to maintain their culture. Talking about the respect and tolerance among different religious groups, a Turkish businessman residing in South Africa, Muhteşem Temüroğlu, said: "In Ramadan you can see Christians and Jews in mosques to attend the iftar meal as they are invited by Muslims. No political or religious issue comes up during iftar and everybody eats, talks and smiles. In return, you can see Muslim people delivering cookies at Easter and Christmas for free to celebrate Christians' special days." All religious groups like Sufis and others enjoy a tolerant atmosphere in the country while people help each other through organizing dinners and delivery of aid materials. Temüroğlu continued: "You can see many non-Muslim people during aid delivery in mosques and Muslim culture centers. Nobody asks them about religion. Everybody obeys rules, takes aid material as much as he or she needs. I am very happy to be living here."
The country is also home to several groups who face oppression in their homelands like Egyptians and Palestinians. For example, a group of Egyptian people, seeking refuge from the Egyptian regime's oppression of supporters of Egypt's first democratically elected President Mohammed Morsi, who was deposed in 2013 by the incumbent President Abdel Fattah el-Sissi leading a bloody military coup. The Egyptian community has established an Islamic center where they provide help for those who recently became Muslim as well as Muslim people through giving Islamic courses. The center gives Islamic education, offers opportunity to children for memorizing the whole Quran and has hadith and tafsir classes. This education is totally legal and the state considers the religious education as part of liberty.
The tolerance and cooperation can be attributed to the fact that all people from different backgrounds and religions have struggled for democracy together. Nelson Mandela, the iconic leader of South Africa whose struggle ended the apartheid regime, is widely seen as a hero not only for black people but also for all colors who suffered under the oppression of white men. He has been successful in playing the role of an umbrella for all disadvantaged groups. The South African government is aware that they have made efforts for democracy altogether and won independence. Henry, a young taxi driver, told me that he wanted to work, earn and better his children's future. "We have to work more and more so that we can guarantee the future. The more we are educated, the less we are exploited," he added. Despite unemployment and security problems in certain areas of the city, Cape Town residents look forward and do not want to experience the pain they had in the past. Aslam Regal, a Malay Muslim working for a private company said: "We have to work hard. If we work hard we will gain more. But we must not rest back and expect someone to feed us. We should look at the coming days."
Ancient Ottoman name remembered in Cape Town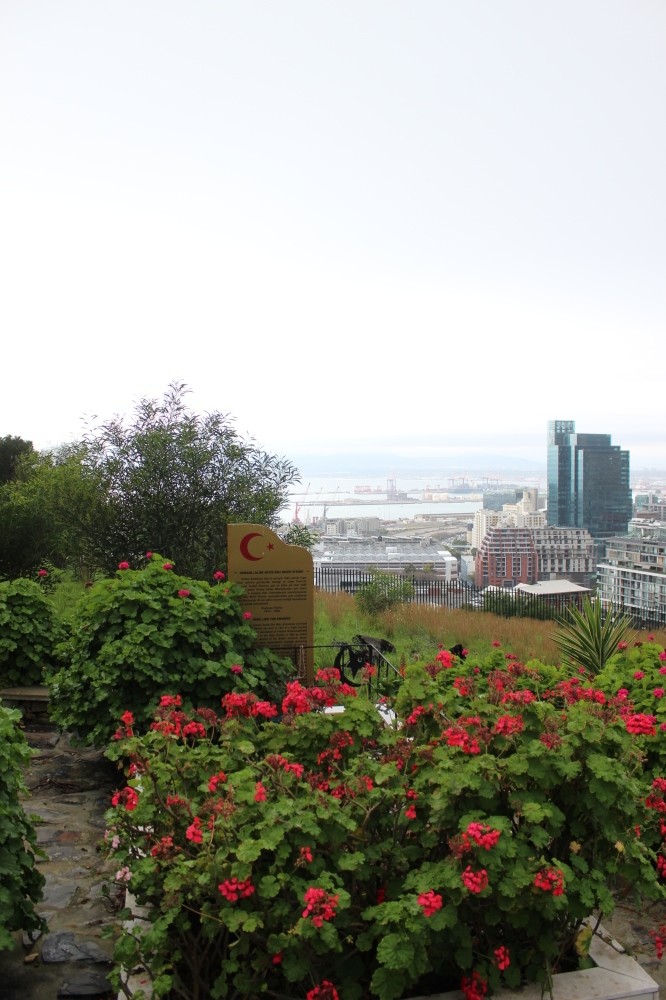 Sayyid Ebubekir al-Emcedi, an Ottoman Turk assigned to teach Islamic studies and resolve religious and social problems among Malay Muslims in Cape Town more than one century ago, is still remembered by South African Muslims who gave his name to a 134-year-old cricket team that continues to carry the legacy of the Ottoman. A founder of boys' and girls' schools to teach Islam, Ebubekir Efendi made efforts to build the Hamidiye Mosque in the heart of Cape Town, which still exists today. Emcedi's descendants still live in Cape Town and have a guest house, the Ottoman Lodge, where they welcomed me graciously. Fatıma Efendi, a fifth-generation descendant of Ebubekir Efendi, said that the family has preserved every document and materials regarding their family lineage, emphasizing that they still view themselves as Turks and have very good relations with the locals. Local Muslims have strong ties with Ebubekir Efendi's descendants to this day and regard the Ottoman Efendi as a saint. Cape Town has a population of 3.5 million, 1 million of whom are Muslim. The Turkish Cooperation and Coordination Agency (TIKA) has provided extensive assistance to the team, renovating training facilities and the Hamidiye Mosque, in coordination with Muslim locals. TIKA has also repaired the local Muslim cemetery where Ebubekir Efendi's tomb still exists. Ottoman Cricket Team chairman, Rydwaun Salie, said that, "We love Turkey and its people and will continue to give life to Ebubekir Efendi's heritage."
Cape Town is a tourist destination that combines natural beauties with historic sites. On one side of Cape Town is the Atlantic Ocean while the other side abuts Table Mountain and the Indian Ocean. The Cape of Good Hope was originally named the Cape of Storms in 1488 by Dias. Later, Portugal's King John II renamed it because of the optimism it created as the new sea route to India and the East. African penguins, known as jackass penguins, live in the waters of South Africa. With its Dutch influence, the city is famous for its botanic parks. Kirstenbosch National Botanical Garden was the world's first botanical garden established to preserve the country's unique indigenous plant life. It is also easy to take a quick safari tour at the Aquila Private Game Reserve, without losing time to see the Big Five game animals. The city is very warm to Muslim tourists as well and aspires to become a halal tourism destination. Restaurants generally serve halal food. Cape Town is a city of tolerance, offering natural beauties as well as a glimpse at colonial history.