A Tanzanian pharmacist from the country's eastern Zanzibar Island, who studied at Ege University in western Izmir province, cherishes the memory of his good times in Turkey at his workplace.
Prior to President Erdoğan's visit to the Eastern African nation scheduled to take place over the weekend, Turkey's official Anadolu Agency visited the autonomous island to contact the locals who had studied in Turkey for their university education. Those who had, expressed their gratitude for Erdoğan's visit and hoped for deepening cooperation and help between the two countries.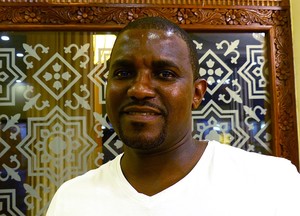 One of them is 38-year old Nizar Abou Machano, who graduated from Ege University's Faculty of Pharmacy and now runs a pharmacy shop named after the Aegean city.
Machano's ties with Izmir are not only limited to his education, since he also married a Turkish woman whom he met in the city.
With his car's personalized license plate reading "Dr. Izmir," Machano now runs a shop chain of five branches, in addition to his "Izmir Pharmacy."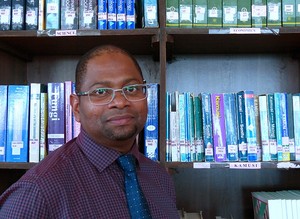 Zanzibar University Rector Prof. Idris Rai is an alumni of 1998 class of Boğaziçi University's Electrical and Electronic Engineering Department in Istanbul, who later completed his post graduate degree in the same field in Bilkent University in Ankara.
Prof. Rai said that students nowadays are very lucky because back in his day, his first trip to Turkey took him four days.
Noting his wish for support from President Erdoğan to initiate cooperation between higher education institutions between Turkey and Zanzibar, Rai stated that there are eight languages in the curriculum of Zanzibar University and he is making efforts to add Turkish as the ninth language.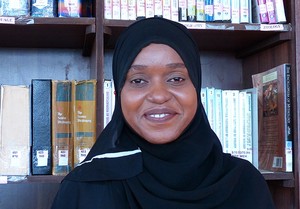 Another electrical and electronic engineering department graduate from Turkey is Ayşe Makame Cuma, who finished her studies at the Eskişehir Osmangazi University in 2006.
Cuma said that she missed her friends back in Eskişehir very much. Kumpir, a street food made of baked potato and various ingredients and exclusively popular in Turkey and the Balkans, is among the things she misses back in Zanzibar as she couldn't find the same flavor despite numerous attempts to make it at home.
She noted that she prayed frequently for Turkey and was texting her friends in the country into the morning during the July 15 coup attempt.
Dr. Abdullah Muhammed Hasan is a graduate of Faculty of Medicine of Ankara's Hacettepe University, who now works in a small neighborhood located in Zanzibar Island. Despite being away from Turkey for many years, Dr. Hasan still speaks fluent Turkish.
Hasan said that Tanzania needs the expertise and experience of specialist doctors, noting that China has been sending such doctors to the African nation for many years and that Turkish doctors should come to Tanzania too.
Zanzibar is a semi-autonomous region comprising of two islands – Zanzibar and Pemba - located some 20 to 50 kilometers off mainland Tanzania. Throughout its history, the islands served as a base for Arab and Persian tradesmen on the East African coasts, thus maintaining deep ties with the Middle East. The islands' main settlement, Zanzibar City, once served as the capital of Oman Sultanate in 19th century. Almost all of Zanzibar 1.3 million population are Muslims, contrary to mainland Tanzania where Christians are the majority.