Justin Trudeau, who received 39.5 percent of the vote in the Oct. 19 federal election, putting an end to nearly 10 years of conservative government, was sworn in as Canada's 23rd prime minister on Wednesday in a cheerful ceremony with large public participation.
The leader of the Liberal Party, Trudeau, son of Pierre Elliot Trudeau who also served Canada as a prime minister between 1969 and 1970 and also between 1980 and 1984, has been drawing the media's attention with decisions he has made in the first few days in office.
Trudeau, who is the second-youngest prime minister in the country's history, led an election campaign that was largely supported by ethnic minority communities as well as First Nations communities for its emphasis on diversity.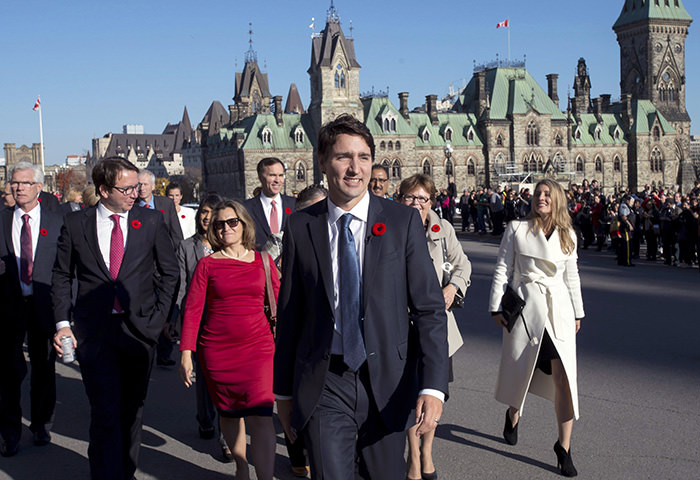 Trudeau has been a member of the parliament since 2008 and has decided to reflect Canada's cultural diversity in his cabinet, which include former Afghan refugee Maryam Monsef as minister of democratic institutions and a former First Nations leader, Jody Wilson Raybould, as the new justice minister. "It's important to be here before you today to present to Canada a cabinet that looks like Canada," Trudeau told reporters on Nov. 4. Trudeau had also criticized the former prime minister, Stephen Harper's political rhetoric for being divisive in terms of maintaining Canada's multicultural flare.
More strikingly, Trudeau's cabinet will be gender equal with 50 percent men and 50 percent women. "Because it's 2015," he answered, when asked about the gender-equal cabinet.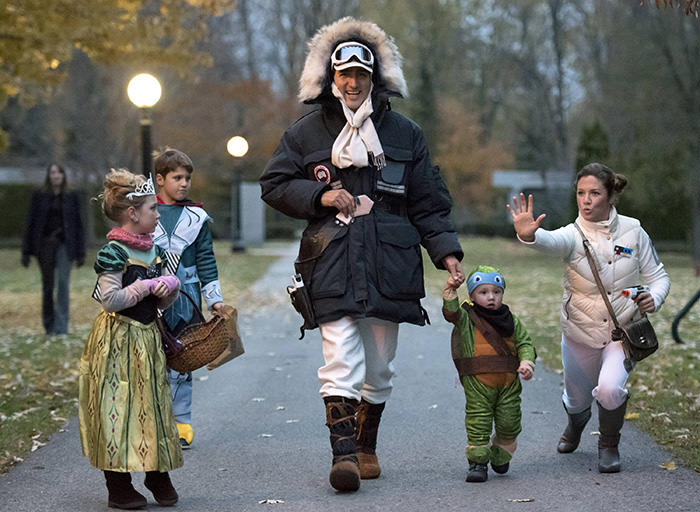 Trudeau, who is known for his colorful and family-oriented personality, displayed his down-to-earth personality during the ceremony, which included many selfies with his supporters.
The new prime minister is expected to stop austerity policies implemented by Harper's Conservative administration and focus on increased spending on social policies, including First Nations issues and income inequality.
The new Liberal government is expected to shift Canada's foreign policy from the previous Conservative government, mainly on the issues related to the fight against the Islamic State of Iraq and al-Sham (ISIS) and military missions abroad. The Conservative government on March 30 approved expanding the Canadian combat mission against ISIS and joining the US-led coalition.
Commenting on a phone conversation he had with U.S. President Barack Obama, Trudeau said: "I committed that we would continue to engage in a responsible way that understands how important Canada has a role to play in the fight against [ISIS,] but [Obama] understands the commitments I've made around ending the combat mission." He aims to re-establish Canada's reputation as a peacekeeping nation and a humanitarian force, which Trudeau has previously blamed Harper for weakening as a result of focusing on military operations.
Trudeau's first international appearance will be during his attendance of the G20 leaders' meeting in Turkey on Nov. 15-16, where he will be put under close scrutiny as a young prime minister, not long after his inauguration on Nov. 4.
"Canada must be fully and firmly committed on the international stage, not only for our own success, but also for the success of others around the world," Trudeau said in a statement published on his party's website.
"Being engaged internationally is critical for creating economic growth, good-paying jobs for the middle-class, and broad-based prosperity for all Canadians," he added.