US President Barack Obama on Friday rejected the controversial Keystone XL pipeline after seven years of review.
The Keystone XL pipeline would have damaged the US ability to lead the world on efforts to tackle climate change, the President added.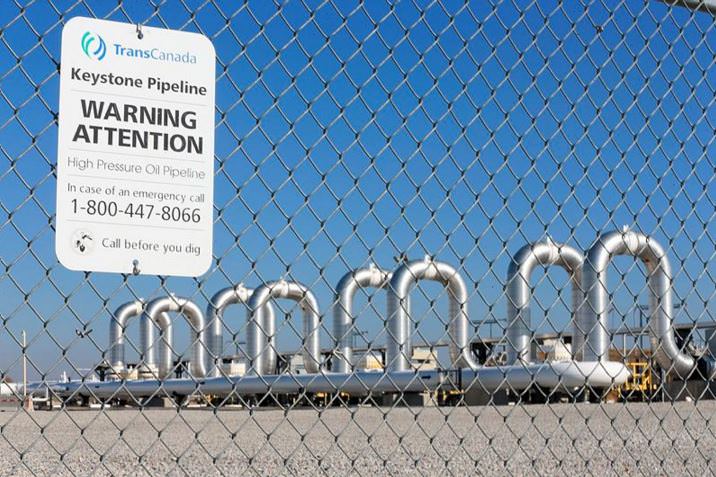 In this Nov. 3, 2015 file photo, the Keystone Steele City pumping station, into which the planned Keystone XL pipeline is to connect to, is seen in Steele City, Nebraska (AP Photo)

Obama further stated that the long-stalled project was not "a silver bullet for the economy, as was promised by some, nor the express lane to climate disaster proclaimed by others."
In rejecting the Keystone project, he cited a lack of significant economic benefits, minimal impact on US energy security and already falling US petrol prices.
After the US President vetoed the project, shares of TransCanada, the corporation behind the Keystone XL, fell by 5%.
The project called for the construction of a 1,900-kilometre-long pipeline that would pump 830,000 barrels of oil a day from Canada to the Texas Gulf Coast.
Image courtesy of Wikipedia user Meclee

Because the pipeline would cross the US-Canada border and then span six US states, the US State Department spearheaded the review and was responsible for providing a recommendation to Obama.
Pipeline supporters said the project would produce 40,000 jobs and reduce US dependence on Middle East oil imports.
Environmentalists feared its construction would exacerbate greenhouse gas emissions and cause environmental damage through potential leaks in the pipeline itself.