The elephant acts that have been part of Ringling Bros. and Barnum & Bailey Circus shows for more than a century will end in May, earlier than their previously announcement retirement, the circus' parent company said on Monday.
The circus has been targeted by animal welfare groups who accused it of mistreating the elephants, a key symbol of the spectacle billed as "The Greatest Show on Earth." Many local governments also have added regulations making it harder for the circus to tour.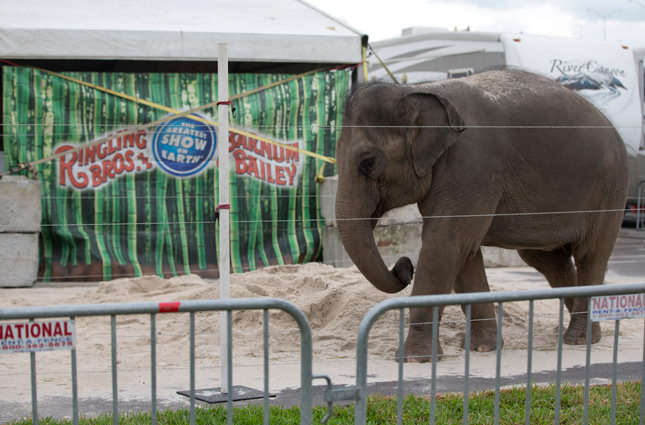 Last March, Feld Entertainment said the 13 Asian elephants used in its traveling shows would be phased out by 2018.
Stephen Payne, a spokesman for the parent company, confirmed by email on Monday that the shows will now end this spring. He did not immediately provide a reason for the accelerated retirement for the elephants.
The animals will live at Feld Entertainment's 200-acre Center for Elephant Conservation in central Florida, where the company aims to save their endangered species through breeding and medical research.
Fewer than 40,000 Asian elephants remain in the wild. About 250 are in captivity in the United States, 26 of which were born in the past 20 years at Ringling facilities.