Hurricane Matthew has killed at least 140 people, the death toll in struggling Haiti alone rising to 136, local officials told Reuters, as the storm headed northward on Thursday battering the Bahamas en route to Florida.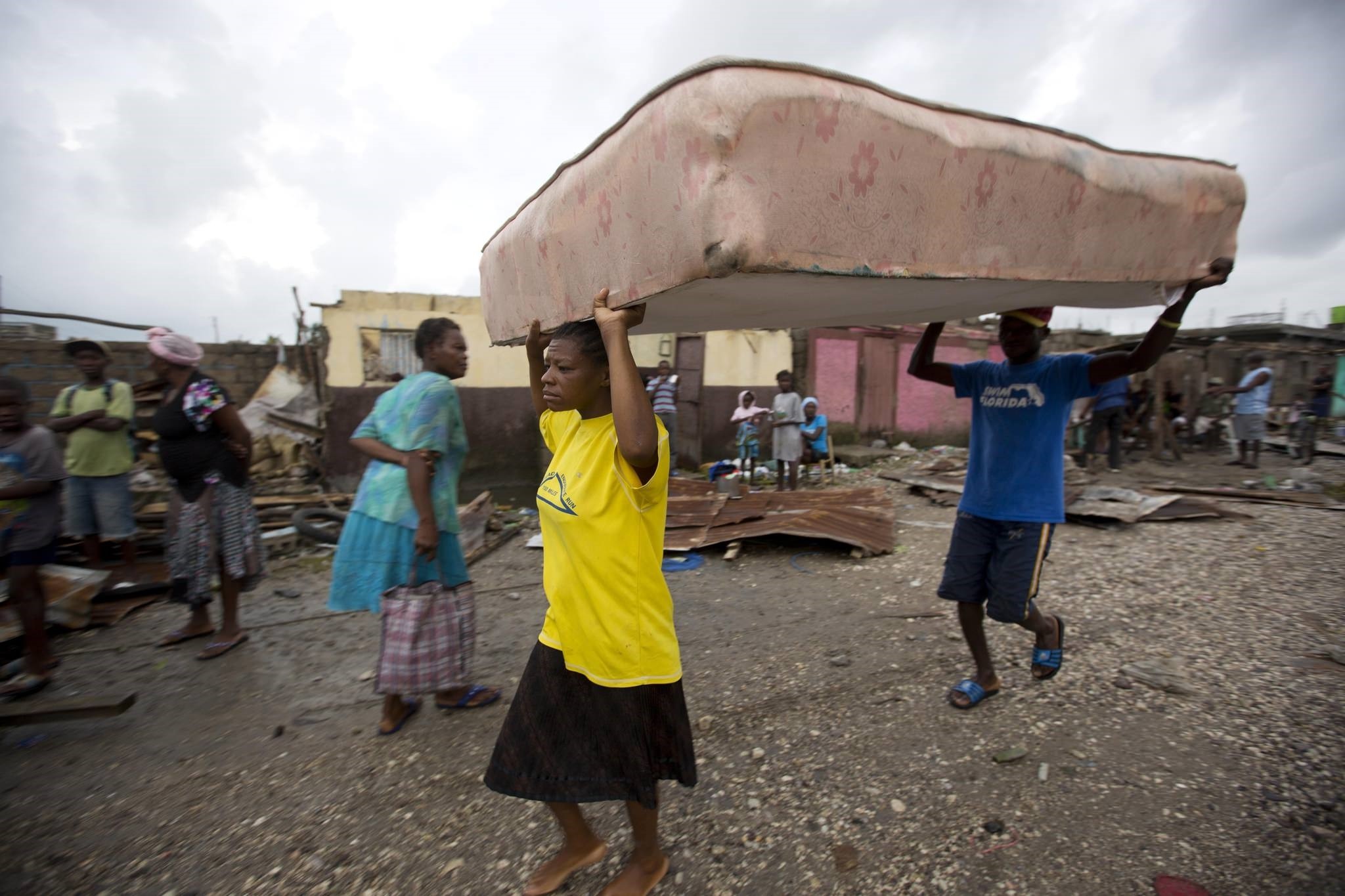 Many were killed by falling trees, flying debris and swollen rivers. Southern and western Haiti bore the brunt.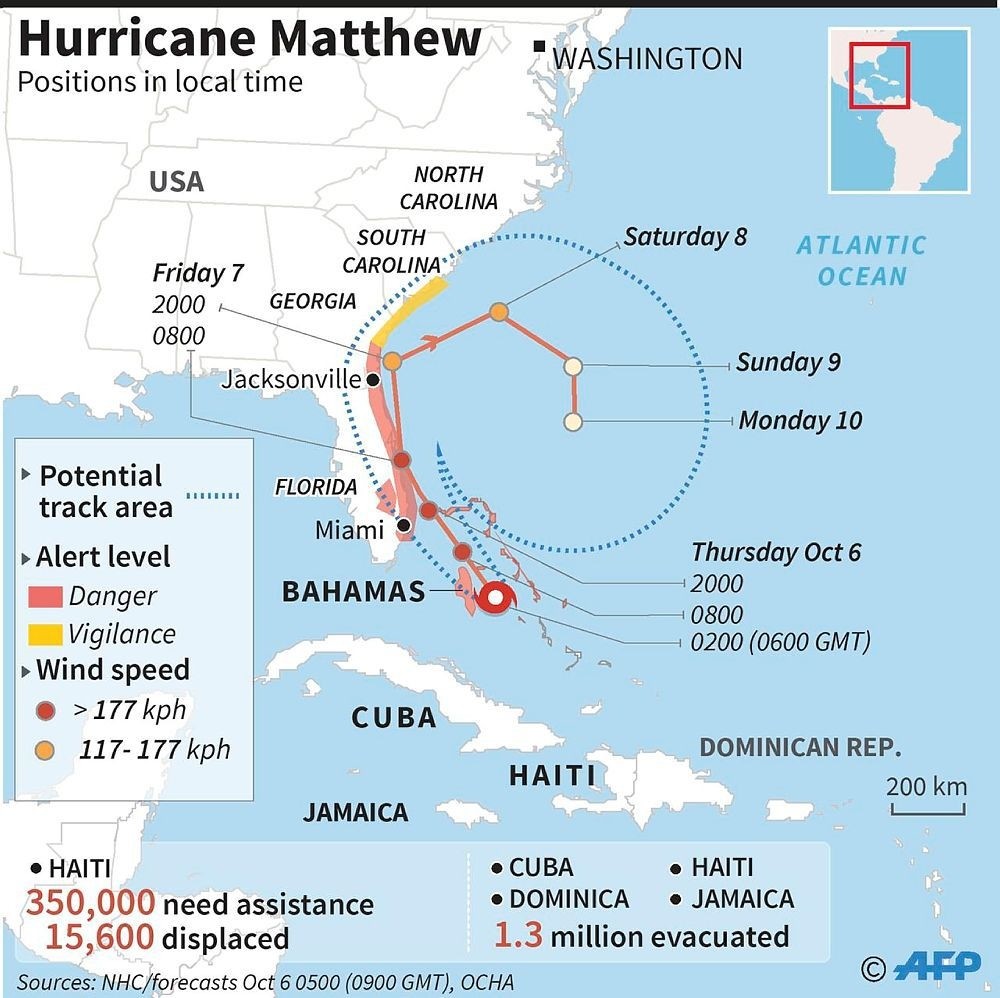 "I've never seen anything like this," said the town's Louis Paul Raphael.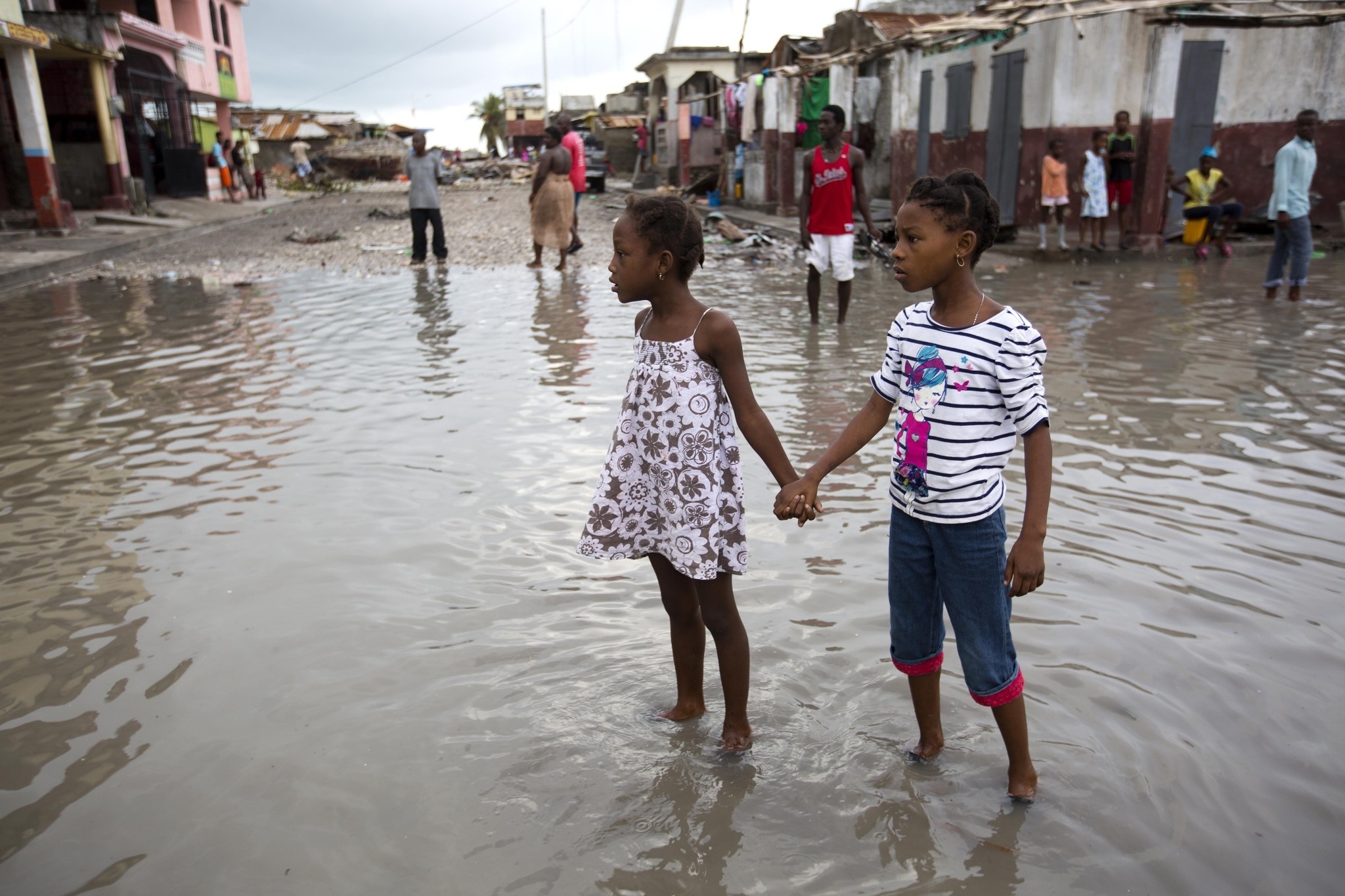 Four people were killed earlier in the Dominican Republic, which shares the island of Hispaniola with Haiti.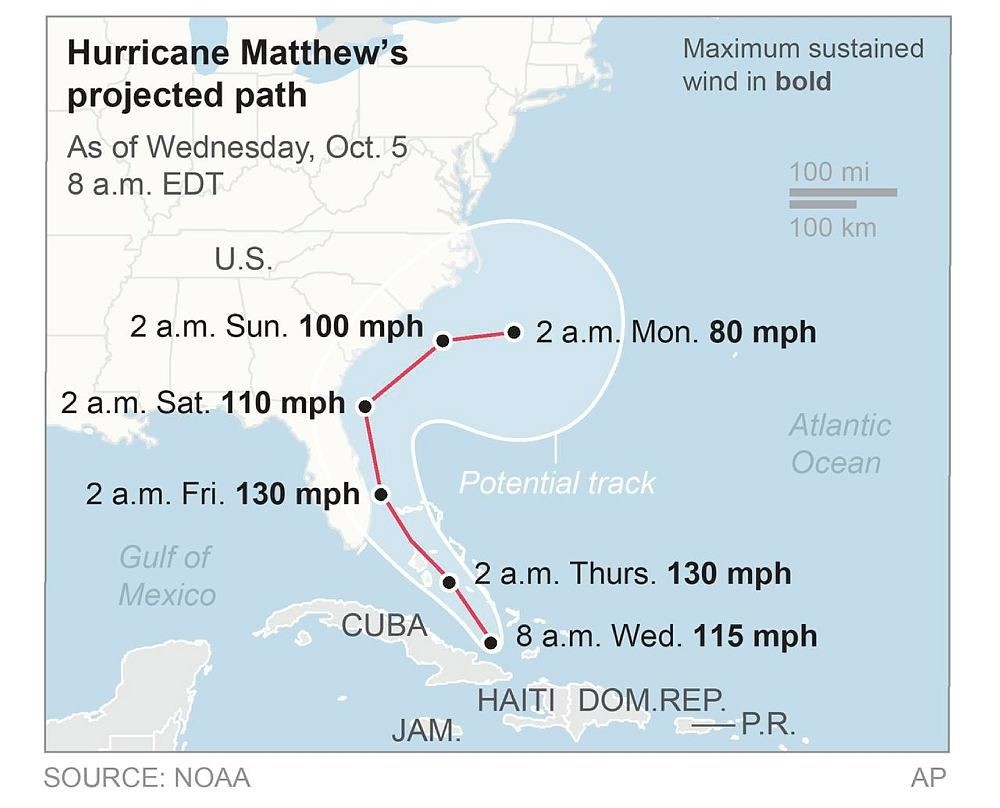 Matthew is the strongest hurricane in the Caribbean since Felix in 2007. On Tuesday and Wednesday it whipped Cuba and Haiti with 140 mile-per-hour (225 kph) winds and torrential rain, pummeling towns, crops and homes and killing livestock.
The devastation in Haiti prompted authorities to postpone a presidential election scheduled for Sunday.