Residents of the US state of Florida were being told to evacuate Thursday as Hurricane Matthew was due to hit land as it was upgraded to category 4 storm after leaving devastation across the Caribbean.

"This storm will kill you," Florida Governor Rick Scott said at a press conference, calling on residents along the Florida peninsula's east coast to "evacuate, evacuate, evacuate."

Hurricane Matthew is growing in strength and is expected to move very close to the south-eastern coast of the US by late Thursday, according to the National Hurricane Centre.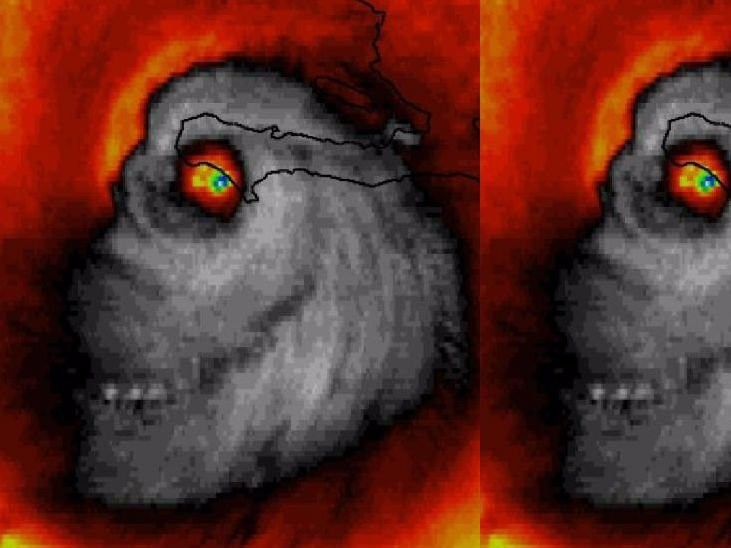 The storm was upgraded to Category 4 with maximum sustained winds of 220 kilometres per hour, the National Hurricane Center said.

Matthew was moving through the northwestern Bahamas on Thursday before approaching the east coast of Florida, where it is expected to turn to the north-northwest, the National Hurricane Centre said.

Meanwhile, officials in Haiti said the storm had left at least 23 dead, 27 injured and three missing. The figures were expected to rise because there was still no information from the hardest hit department of Grand'Anse.

More than 21,000 Haitians had sought emergency shelter after the storm hit the impoverished Caribbean nation on Tuesday with winds of 230 kilometres per hour, destroying homes, uprooting trees and flooding streets.

In the US, the hurricane watch extended as far north as the Santee River in South Carolina, two states north of Florida.

More than 1.5 million residents of Florida were in evacuation zones on Wednesday, Scott said in a statement on his website.

"Preparations to protect life and property should be rushed to completion," the National Hurricane Centre said.

Hurricane conditions could occur in north-east Georgia and South Carolina by early Saturday, the centre said.