The 15th Annual MAS-ICNA Convention which is one of the largest and most diverse Islamic conventions in North America, will start in Chicago on Monday to discuss the problems facing the Islamic world and Muslims in the U.S.
This year's theme for the summit, which will be held in Chicago's McCormick Congress Center, is "American Muslims: Islamic Duties and Civic Obligations."
The Turkish presidency, agencies, several NGOs, state-media TRT World and Daily Sabah will organize events during the summit in Chicago, while President Erdoğan's daughter, the Vice Chair of the Women and Democracy Association (KADEM) Sümeyye Erdoğan Bayraktar, will attend the summit as guest of honor and give a talk entitled "Overcoming the problems that ummah face: Turkish model".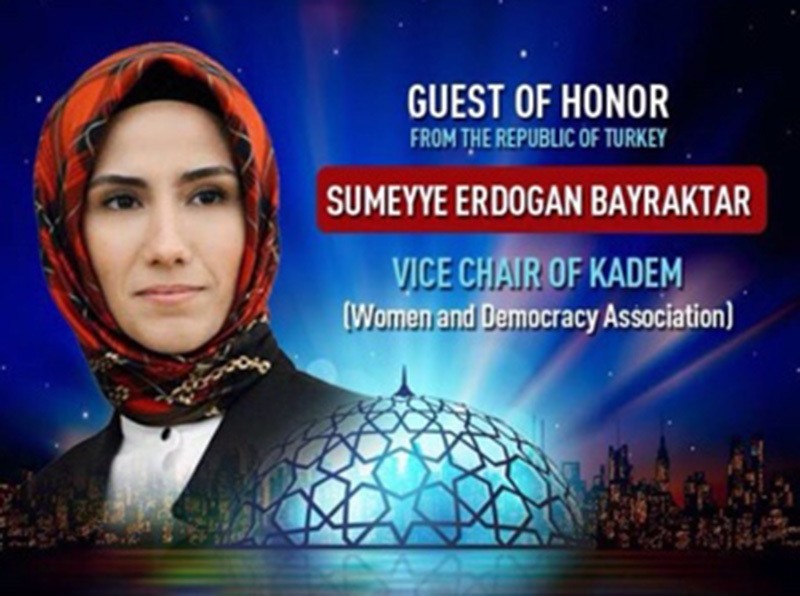 The humanitarian tragedy in Syria will be also one of the main topics which will be discussed in detail in the meeting. Academics, opinion leaders and Muslim leaders will attend the summit as speakers.
Every year the Muslim American Society (MAS) and Islamic Circle of North America (ICNA) jointly choose a theme for the meeting that fulfills the needs of the Muslim American family.
The participant Turkish agencies and prominent NGOs include Diyanet Center of America, Anadolu Agency, the Prime Ministry Disaster and Emergency Management Authority (AFAD), Turkish International Cooperation and Coordination Agency (TİKA), Women and Democracy Association (KADEM), the Foundation for Political, Independent Industrialists' and Businessmen's Association (MÜSİAD), Economic and Social Research (SETA) and The Turkish-American National Steering Committee (TASC)
Additionally, an exhibition of photographs taken during the July 15 attempted coup will be displayed during the meeting.