At least 75 people have died and more than 10,600 houses have been destroyed in the worst flooding in Peru in decades, the country's Institute for Civil Protection said late Monday.
The deaths have occurred in floods or landslides in the South American country, where 1,900 kilometres of roads also have been destroyed.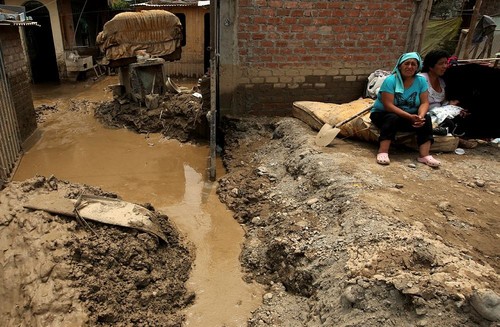 Heavy precipitation from the Andes to the coast have filled rivers to the brink, quickly causing uncontrollable floods. Entire districts of the capital Lima have been without drinking water for several days.
Even the drinking water in President Pedro Pablo Kuczynski's palace is not potable. Kuczynski, who is touring the country in rubber boots, thanked Pope Francis for praying for Peru, which he said in a tweet helped a lot "in this emergency situation."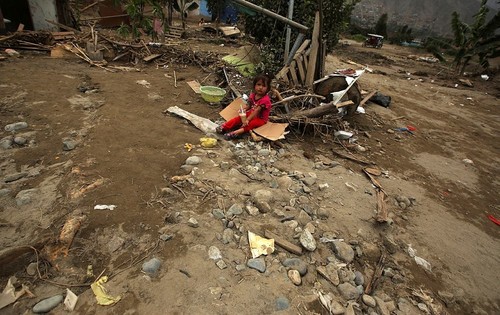 The water supply in the city of 9 million is to be normalised in stages beginning Monday, the state water authority Sedapal said.
Non-stop rainfall since Wednesday interrupted the water supply in large sections of Lima. The rivers and landslides have loosened rubble and mud, resulting in the closure of water treatment plants.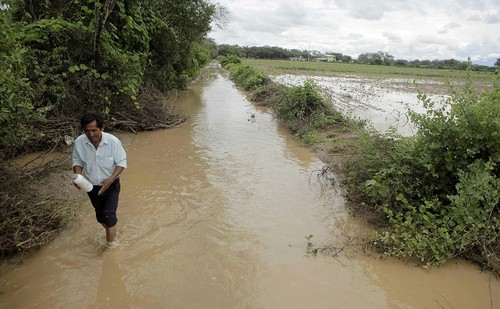 Two inmates died in a fire Sunday at a prison in Lima that took hours to extinguish, ironically, because of a lack of water. Interior Minister Carlos Basombio told broadcaster RPP a shortage of water had plagued efforts to extinguish the blaze in Lurigancho prison, where 9,000 inmates are locked up.