California's fast-moving wildfires have claimed 17 lives and destroyed an estimated 3,500 homes and commercial structures, many in the state's wine region north of San Francisco, the state's fire service said Wednesday.
Eleven of the deaths occurred in Sonoma County, in the so-called Tubbs fire that has scorched 11,000 hectares. The number of people confirmed dead in that fire makes it the sixth deadliest in the state's history, the service said.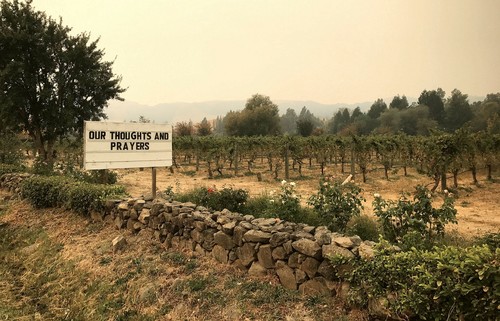 Hundreds of people are missing, but Sheriff Robert Giordano said in a press conference that some of the missing could be new evacuees who have not been able to contact family members or friends. Giordano said that 73 cell phone towers are down, hampering communications in the area.
Of 620 people reported missing in Sonoma County, 110 have been found safe, the sheriff said.
Evacuations are still under way as firefighters work to get the Tubbs blaze under control.
"If you have a place to go, go," the sheriff said, urging residence in the impacted areas to get out. "The less people we have to evacuate the better we are off."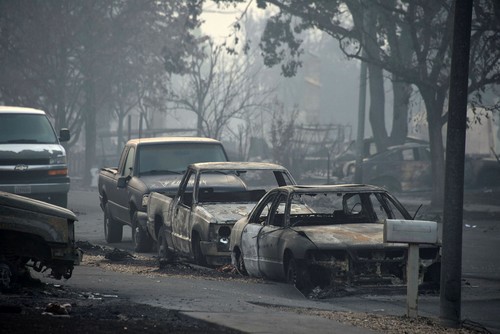 The Tubbs fire is just one of 22 large blazes that firefighters are battling across the state. The fires have scorched about 69,000 hectares, including entire hillside neighbourhoods of stand-alone houses.
Conditions were described as "very active on several fronts."


Strong winds have fanned the flames for days, and the forecast calls for a shift in the winds on Wednesday evening as well as an increase in speed and less humidity.
Governor Jerry Brown has declared an emergency for several counties, including Napa and Sonoma in the state's wine-growing region.