A California woman's premature labor on New Year's Eve resulted in her fraternal twins being born in different years.
Maria Ontiveros was due Jan. 27, 2018, but went into labor around 7 p.m. Dec. 31.
Ontiveros' son was born at the very end of 2017, while her daughter was born at the start of 2018.
Joaquin arrived at 11:58 p.m. Dec. 31, 2017 and his sister Aitana at 12:16 a.m. Jan. 1, 2018.
Unlike most twins, Joaquin and Aitana will not share the same birthday, birth month or even birth year.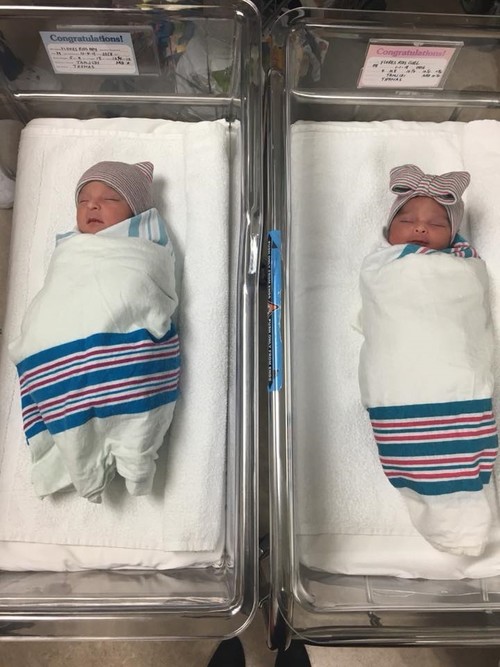 Joaquin, right, and Aitana.
Due to extraordinary circumstances of the twins' birth, their parents, who both work as farm laborers and have three other daughters, received $3,000 worth of baby supplies donated to the hospital by local community groups.
The family said they felt "humbled and blessed."