Seven police were killed Sunday trying to put down a riot at a prison in eastern Mexico, authorities said, the latest outburst of deadly violence in the country's jails.
Another 22 people were injured in the violence, which began late Saturday when inmates at the La Toma prison in the state of Veracruz set fire to mattresses.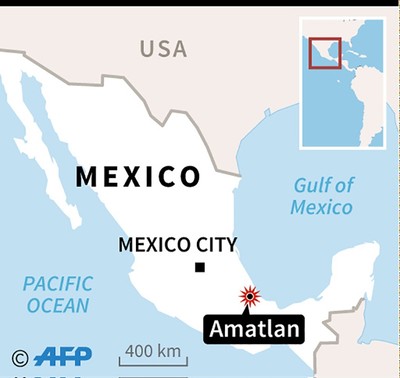 The victims died of suffocation, according to initial investigations.
It took 300 police officers to bring the rioting under control early Sunday, the Milenio newspaper reported.
The roughly 1,300 prisoners at the jail had protested against mistreatment and demanded the ouster of the prison director.
The facility is located in the municipality of Amatlan de los Reyes, about 140 kilometers (85 miles) south of the state capital, Xalapa.
Mexico's prisons are frequently hit by riots, killings and jailbreaks.
Criminal gangs often hold de facto control inside, operating with the complicity of corrupt officials.
The office of Mexico's human rights ombudsman acknowledged the problem in its 2017 report on the country's prisons. It also found the country's jails suffer from overcrowding, poor conditions and violence.
Deadly prison riots are a major problem across much of Latin America.
Last Wednesday 68 people died in a fire during a riot in a Venezuelan detention facility. Two of the dead were women visitors.
Veracruz is one of the states hardest hit by a wave of violence that has swept Mexico, driven largely by drug trafficking.
The state is the scene of turf wars between the powerful drug cartels Jalisco New Generation, the Zetas and the Gulf Cartel.