Calligrapher and advertiser Bilal Akkaya's exhibition, which combines the traditional art of calligraphy with the artist's modern and innovative style, has opened its doors at the Istanbul Chamber of Industry's Art Gallery.
The exhibition titled "Modern Calligraphy" displays distinguished artwork from the private collection of the artist as well as innovative designs created by using the classic art of calligraphy.
Akkaya, who made a statement to an Anadolu Agency correspondent during the opening of his exhibition, said he reinterpreted traditional calligraphy art with a modern perspective to create a link between the past and the present.
The artist blends his 25 years of advertisement experience with the inspiration he takes from calligraphy and approaches the Arabic alphabet with a contemporary approach. Akkaya highlighted that his exhibition also features calligraphy composed of the Latin and Arabic alphabets together apart from those that only feature the Arabic alphabet.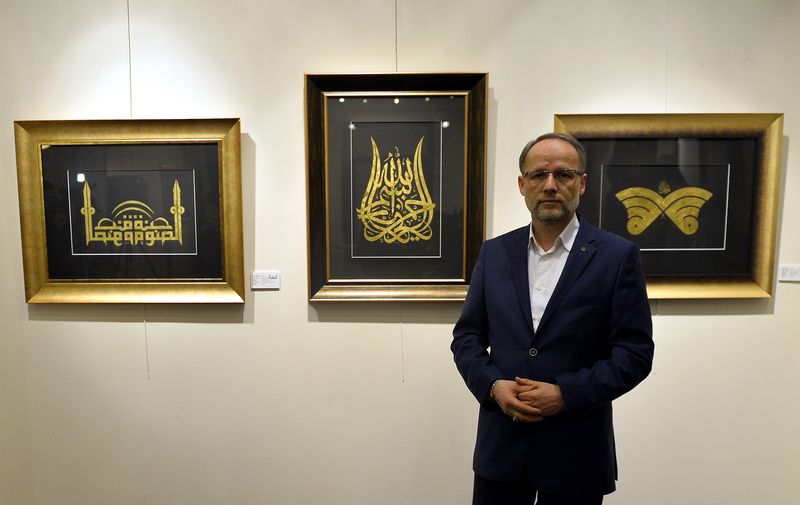 Akkaya was introduced to the art of calligraphy in the 1980s and began his lessons with his first instructor, Ali Rüştü Oran, in İskenderpaşa. The artist said that there has been almost no change in the art of calligraphy for the last 35 years; however, he added that there are some good works in progress. He suggested classic calligraphists should not oppose modern calligraphists, and emphasized, "In calligraphy, every letter has its own size.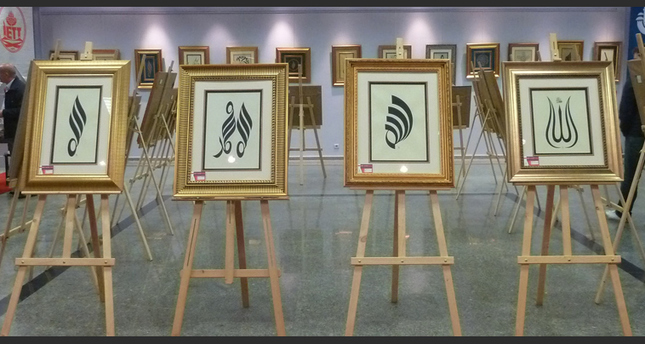 Calligraphy is an art that has its own balance and rules." According to Akkaya, modern calligraphy has more freedom in terms of style; hence, it is harder for a classic calligraphist to have positive thoughts about a modern calligraphist in the first place. Akkaya's exhibition is open until Jan. 10.