Active art buyers have presumably run into a contemporary or Islamic Turkish art week at premier auction houses such as Christie's or Sotheby's. Rather than keeping a finger on the pulse of the international art world, the estimations and ongoing initiatives indicate that the Turkish art market will show a rising trend with well-prepared auctions and more enthusiastic buyers this year, according to the Forbes Turkey 2015 Art Report.
The World Bank's estimated growth rate of 3.5 percent for Turkey and better export performance are some of the main reasons that might positively affect the art market. The report concluded that the possible increase in demand and sales rate, a higher number of buyers interested in masterpiece works and setting new records at auctions with rich collections are among the expectations for 2015.
Olgaç Artam, a board member of Antik A.Ş., Turkey's leading auction house marking record sales, told Forbes Turkey that the company is getting ready to sell off dazzling pieces from modern and contemporary Turkish artists soon. "Our first auction will take place on March 7, during which unseen masterpiece works will be put up for sale," Artam said, adding that the following auction on March 12 will be exclusive to the classical period of Turkish painting. The revenue of over TL 10 million ($3.99 million) earned from the year's first auction, Çağdaş Ustalar Geçidi (Contemporary Masters' Show), by Beyaz Art supports the predictions.
Leaving aside the positive rates, the managers of certain Turkish art galleries agree that the market can gain speed not only through high-quality auctions, but also more captivating artistic production. "Production is necessary if we want to talk about a successful market. There were hardly any artists who created sensation in gallery exhibitions and fairs last year," said Rüştü Sungur, the owner of Artium Sanat Evi, to Forbes Turkey, stressing the difficulty of drawing interest. Similarly, Şükrü Bozluolçay, the founder of Bozlu Art Project, underlined that proper support and opportunities are the two main stimuli that ignite the creativity of young talents. The article put further focus on ongoing art projects. Expanding an 800-square-meter area, the Folkart Gallery opening its doors in İzmir last month will bring special collections and exhibitions in the near future. It is also worth noting that regulation is a priority in art markets around the world. "Regulation is needed in the global art market because it is vulnerable to money laundering, tax evasion, trading on inside information and price manipulation," said Professor Nouriel Roubini, a respected economist, in Davos 2015, according to the Financial Times. This is because it is better to bear in mind that the art market is open to manipulations and speculations.
Over TL 72.1 million was invested in art last year in a total of 54 auctions, the report said. The total auction revenue was TL 87 million. Impressionist Turkish painter İbrahim Çallı came first on the list of 205 Turkish artists having generated revenue of almost TL 4.5 million followed by Halil Pasha with over TL 4.2 million and Fahrelnisa Zeid with more than TL 3 million. California-based Turkish visual artist Canan Tolon has the highest revenue among the living artists on the Forbes Turkey list. Here are more details about Turkey's best-selling painters: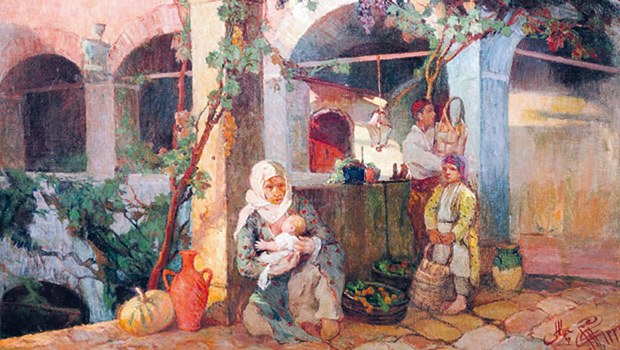 İbrahim Çallı
İbrahim Çallı (1882 to 1960) is mentioned as the leading name of impressionism in Turkish painting. He adopted a lyric expression in his works and never put the linear structure of canvas in the fore. As an open-minded artist, Çallı reflected different subjects such as war scenes, portraits and landscapes in his work. His "Avluda Oturanlar" (Those Sitting in the Courtyard) went for TL 2.5 million last year, the highest price paid for the painter's work.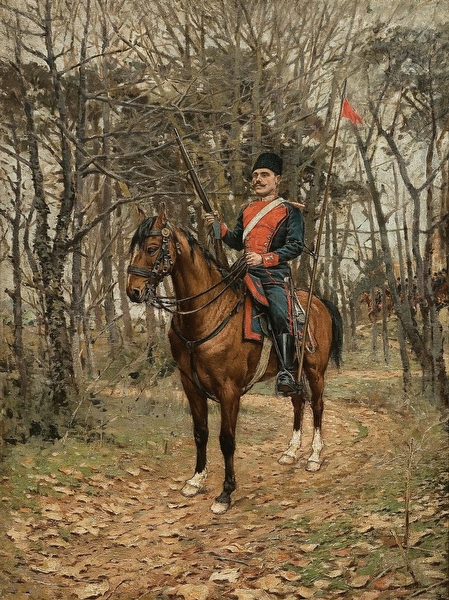 Halil Pasha
Born in 1860, Halil Pasha introduced painting into the Egyptian palaces. During his studies in Paris, he adopted classism and realism in his work, but he was later influenced by impressionism when he returned Turkey. His work "Eldivenli Kadın" (Lady in Gloves) went for $135,974 at Sotheby's and "Mızraklı Süvari Nöbette" (Ottoman Lancer) is among his most renowned paintings.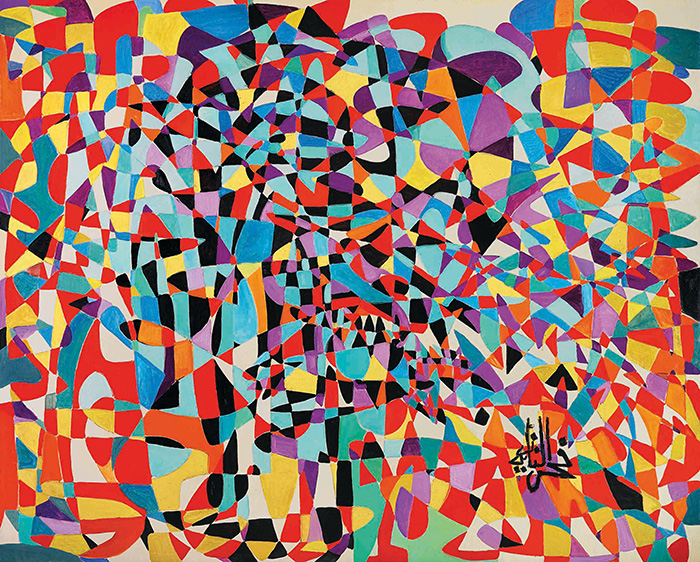 Fahrelnissa Zeid
Referred to as the "queen" of Turkish painting, Princess Fahrelnissa Zeid (1901 to 1991) is best known for her pieces that beautifully blend the elements of Islamic and Byzantine art. Born into a reputable Ottoman family, she began painting at the age of 14. After graduating from the Fine Arts Academy, currently Mimar Sinan Fine Arts University, Zeid continued her studies at the Academie Ranson in Paris and participated in various exhibitions in Europe, the Middle East and U.S. In 1934 she married for the second time to King Hussein of Hejaz's great-uncle Prince Zeid bin Hussein. "My Hell" and "The Divine Protection" are some of her well-known works.