Gazan siblings Hamdi and Dima es-Susea resist the hardships and unemployment caused by the Israeli blockade with art. Interior architect Hamdi es-Susea and his sister Dima es-Susea - both in their 20s - converted one of the rooms of their house into a glass and ceramics painting workshop. The es-Susea siblings work eight hours a day and earn their living by selling their glass and ceramic works via a website called "Tezzkar."
Stating that he has been performing his art for nearly four years and taken part in 30 exhibitions with his sister, Hamdi said, "Although our workshop is small and we are trying to perform our art in the house, we have been very successful. We have made more than 1,000 glass and ceramic pieces in different shapes and sizes, and shipped some of them to hotels and restaurants."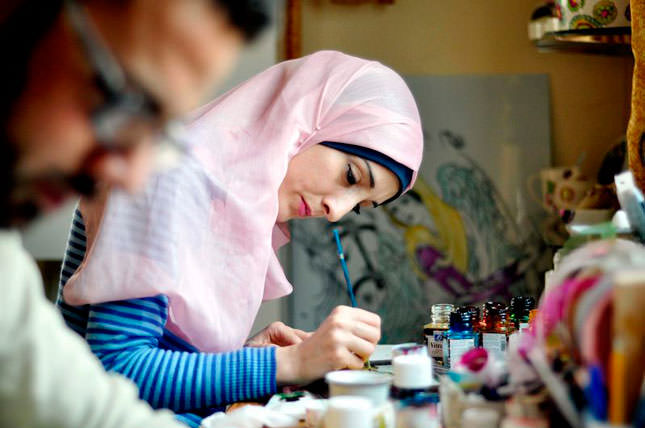 The siblings shipped 600 works including painted kitchenware, ceramics manufactured in Palestine and frames made of olive trees to a relief organization in Chicago that helps Palestinian children. The siblings said they have been trying to raising money to expand their workshop, but have not be successful.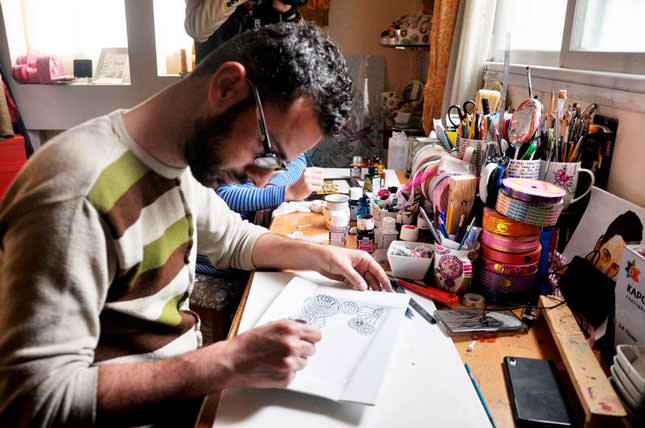 "I could not paint very well but I helped my brother in the beginning. He helped me improve my skills and he discovered my talent to write neatly," Dima said, talking about how she became a part of her brother's work. The young Palestinian woman writes phrases on their art such as "I love you mom," as well as paints, and said that they spend the best time of their lives in their small workshop and that she loves painting very much. Dima, who is unable to practice her profession just like her brother because of the economic conditions, said, "I will not surrender to unemployment. We are working hard to earn our living with the help of art."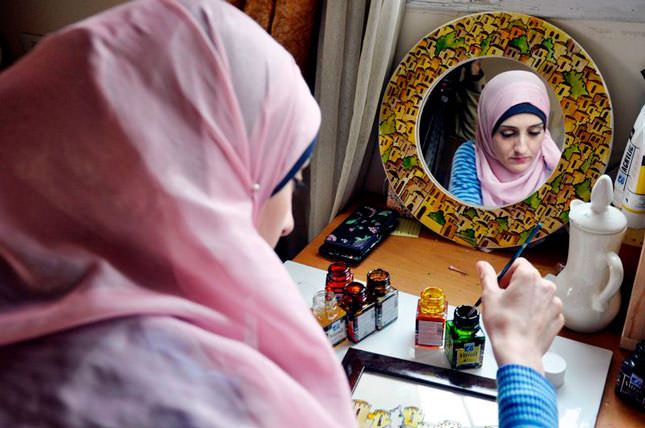 She added that children and young people in Palestine love life and art, and want to show their love to the whole world. Therefore, they present their work as a gift to the delegations that visit Gaza.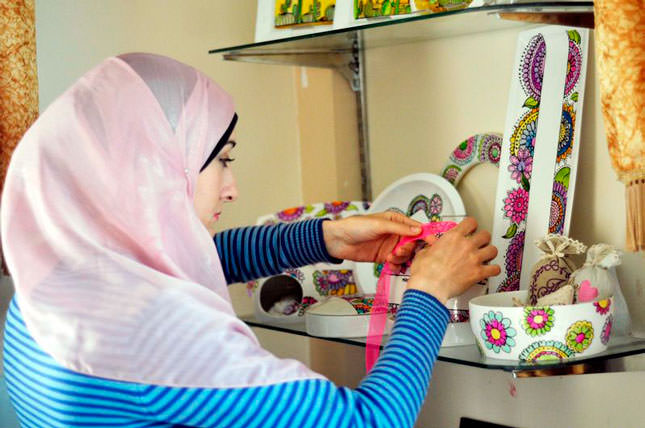 Moreover, Dima discussed the hardships they encounter while practicing the art they love so much. "The blockade of Israel prevents a lot of painting materials from entering Gaza. We need to purchase ceramics and wood from the West Bank, but Israel prevents us. We have to pay high taxes to get want we need to practice our art," she continued. The common wish of both siblings is for Israel to stop the blockade of the Gaza Strip and allow Palestinians to import goods from other countries. According to the report released by the Palestinian Statistics Unit, the unemployment rate in the last quarter of 2014 was 42.8 percent. Since Hamas won the elections in Gaza in 2006, Israel has blockaded the Gaza Strip via the air and sea as well as on land.