Referring to itself as "the easiest way to access contemporary art," Artnivo.com, an online culture platform, will present different exhibitions at the Zorlu Performing Arts Center (PSM) Gallery until the end of this year. The first project of the platform, which made a name with its new media artwork by young artists, is a group exhibition called "The Journey to Me," which runs until July 3 at the Zorlu PSM. Inspired by Alper Aydın's sculpture featuring self-portrait characters, the exhibition focuses on how young artists can develop a unique style of portraiture. The exhibition artists are Ali Şentürk, Ahu Akkan, Alican Leblebici, Özer Toraman, Burak Dak, Eylül Ceren Ersöz, Burak Ata, Manolya Çelikler, Hayal İncedoğan and Zeynep Beler. "The Journey to Me" allows viewers to experience the contrast between the traditional and the classic while learning more about the young generation of artists who are using different techniques and styles. İncedoğan's neon light installation, "Seni Olduğun Gibi Seviyorum" (I Love You as You Are), is one of the most attractive works of the exhibition. Starting on June 4, the exhibition is curated as a classical period portrait exhibition on a cobalt blue ground.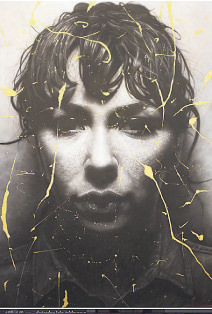 Following this exhibition, Erdal İnci's solo exhibition will be held from July 8 to Aug. 28 at the Zorlu PSM Gallery. The gallery will host a video art project for the first time. İnci will introduce Istanbul from a different angle with his work. On Sept. 4, the Zorlu PSM will initiate the art project "40 metre/4 duvar /8 küp" (40 meters/4 walls/8 cubes) running in parallel with the Istanbul Biennial. As part of the project, the gallery will be separated into eight rooms, which will offer different experiences to visitors. Visitors in each room will participate in interactive works where they become part of real art. The project expects to reach 4,000 visitors.
Becoming a center of attraction by hosting world-wide famous performances, Zorlu PSM collaborates with Artnivo.com, which was established to bring high-quality and selected contemporary art work to the masses. Until the end of 2015, the Zorlu PSM gallery will continue to host innovative and interesting exhibitions. The art platform believes that the gallery of the Zorlu PSM, which boasts an iconic structure, is not just an ordinary exhibition area, but rather has a cozy atmosphere. The online culture and arts platform wants to surprise viewers by turning the gallery into a project field. The exhibitions will be sometimes designed in a way to intervene in the space, and sometimes there will be interactive works.