In Islamic culture the essences of reality and art is the word: "It is said that the Quran was revealed in Mecca, read in Cairo and written in Istanbul." In other words, the art of Hilye-i-Şerif has been growing in Istanbul for ages. Further, it wouldn't be wrong to say something about the art of tasbih either. The most important Islamic collectors have agreed on the idea that the museum should be here. The owner of Istanbul Antik, Mehmet Çebi, agrees with this as well and is planning on opening the first Hilye-i Şerif and Tasbih museum in an area he's rented in Süleymaniye, Istanbul. Çebi also emphasized that the museum will not have any commercial aims but will seek to share this special form of art with others and help cultural tourism. Daily Sabah conducted an interview with calligraphy artist Mehmet Çebi on the tasbih museum project and current situation of Turkish museums.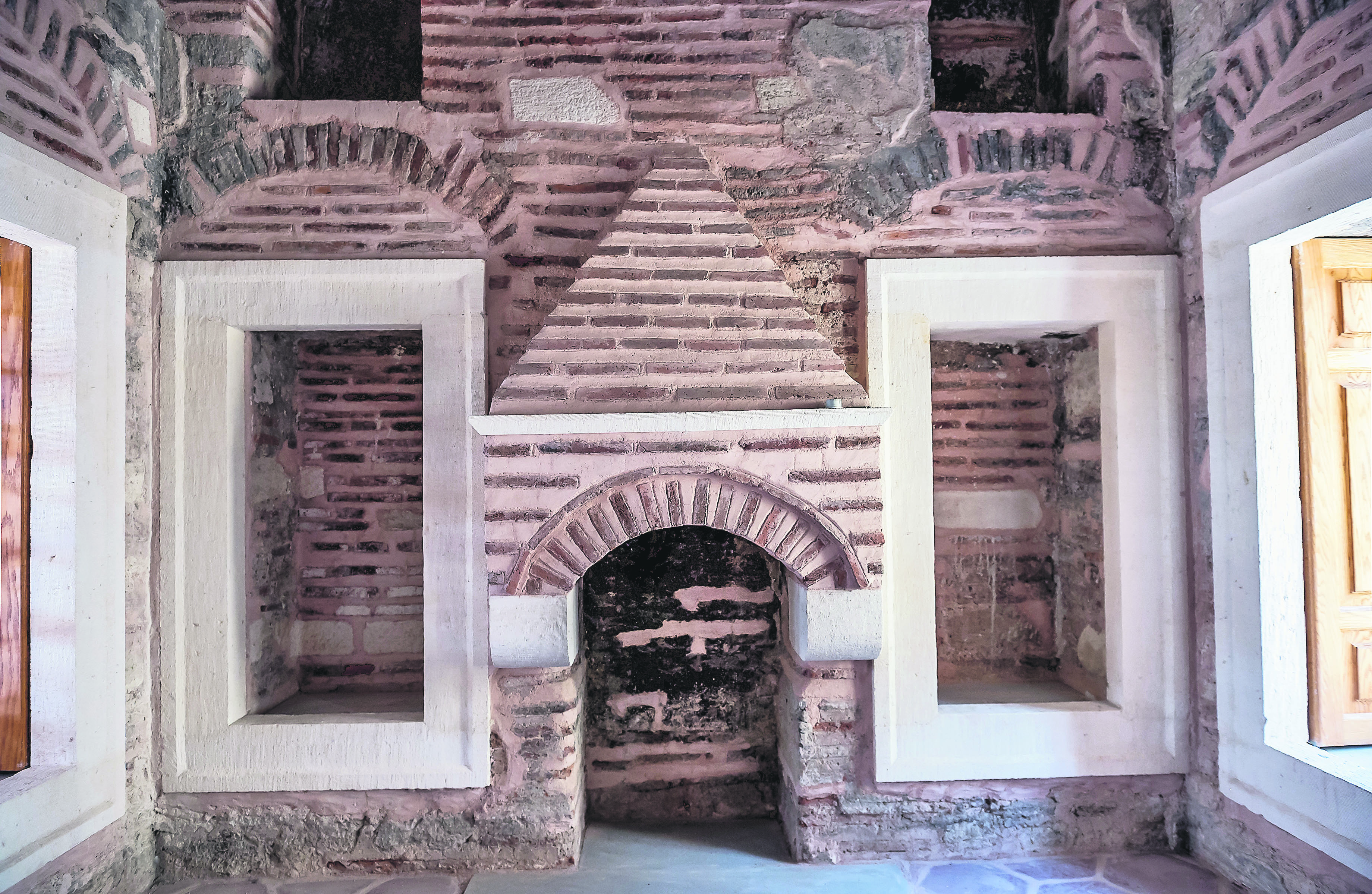 DAILY SABAH: You're planning to open the first ever noble Hilye-i-Şerif and Tasbih Museum in Süleymaniye. Can you tell us about the process behind this project?
MEHMET ÇEBİ:
Where we are is Siyavuş Paşa's Madrasah. It was established back in the 17th century and in today's world it means a high school and a university. In Ottoman times, that was what it was used for. After the Republic, it became a location used for pottery works. It is right behind the Süleymaniye Mosque. There are usually artisans hanging around here. After the 1950s this place was left to rot. Once the Directorate of Foundations got hold of this place, restoration work started and this is what I've been following. My friends recommended this place. I think it's a good place for a boutique museum. Afterwards, with the support of Tayyip Erdoğan's Museum of Istanbul Arts and Civilization Foundation, we acquired this place for rent, and in this way the first foundation of the first Hilye-i-Şerif and Tasbih Museum was established. The process was expedited thanks to the support of the Turkish Presidency.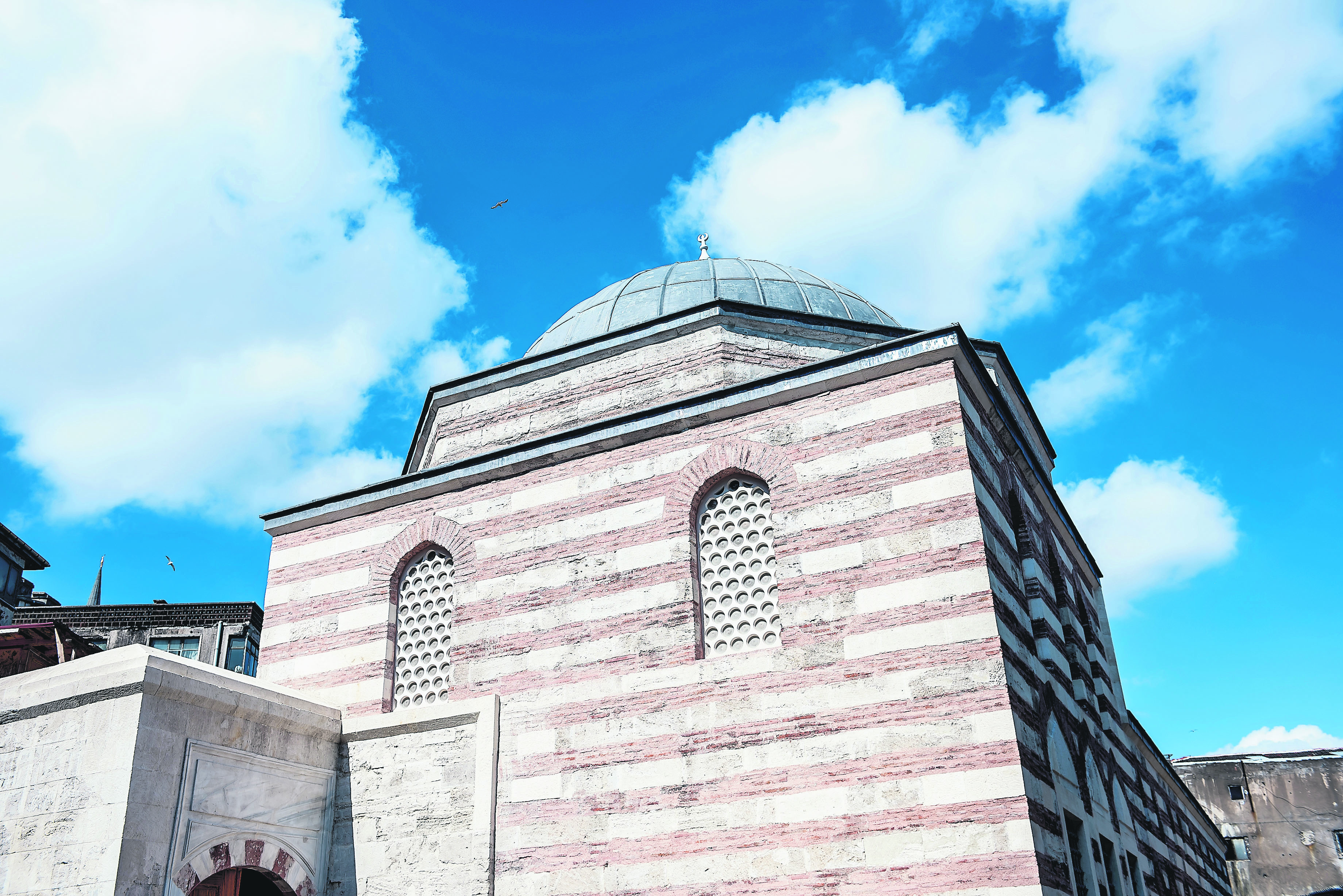 D.S: Don't you think there are enough Islamic Works Museums in Turkey?
M.Ç:
I don't think there are enough museums in Turkey. Museums are very important. We've got a great past and we can only carry this past into the future through museums. We need to open many more museums. Now there are 295 museums in Turkey, whereas there are 17,500 museums in the U.S., 6,500 in Germany, 3,970 in Italy, 1,800 in the U.K. and 850 in the Netherlands. 295 museums in a country with a population of 80 million is a ridiculous number. We need to open 2,000 more museums.
D.S: Isn't it unrealistic to open 2000 museums in Istanbul?
When we think of museums, we think of places like Topkapı Palace. But we need boutique museums, museums based on concepts. And for this, we need the government's support. Further, we need the support of collectors and businessmen. For example, I will not be exhibiting anything for money, I will try to make them known and liked.
D.S: When are you planning on opening the museum? And what will be the name?
M.Ç:
Nov. 15 is the set date and the title will be Hilye-i-Şerif and Tasbih Museum under the Istanbul Art and Civilization Foundation title. This will be a first in the world.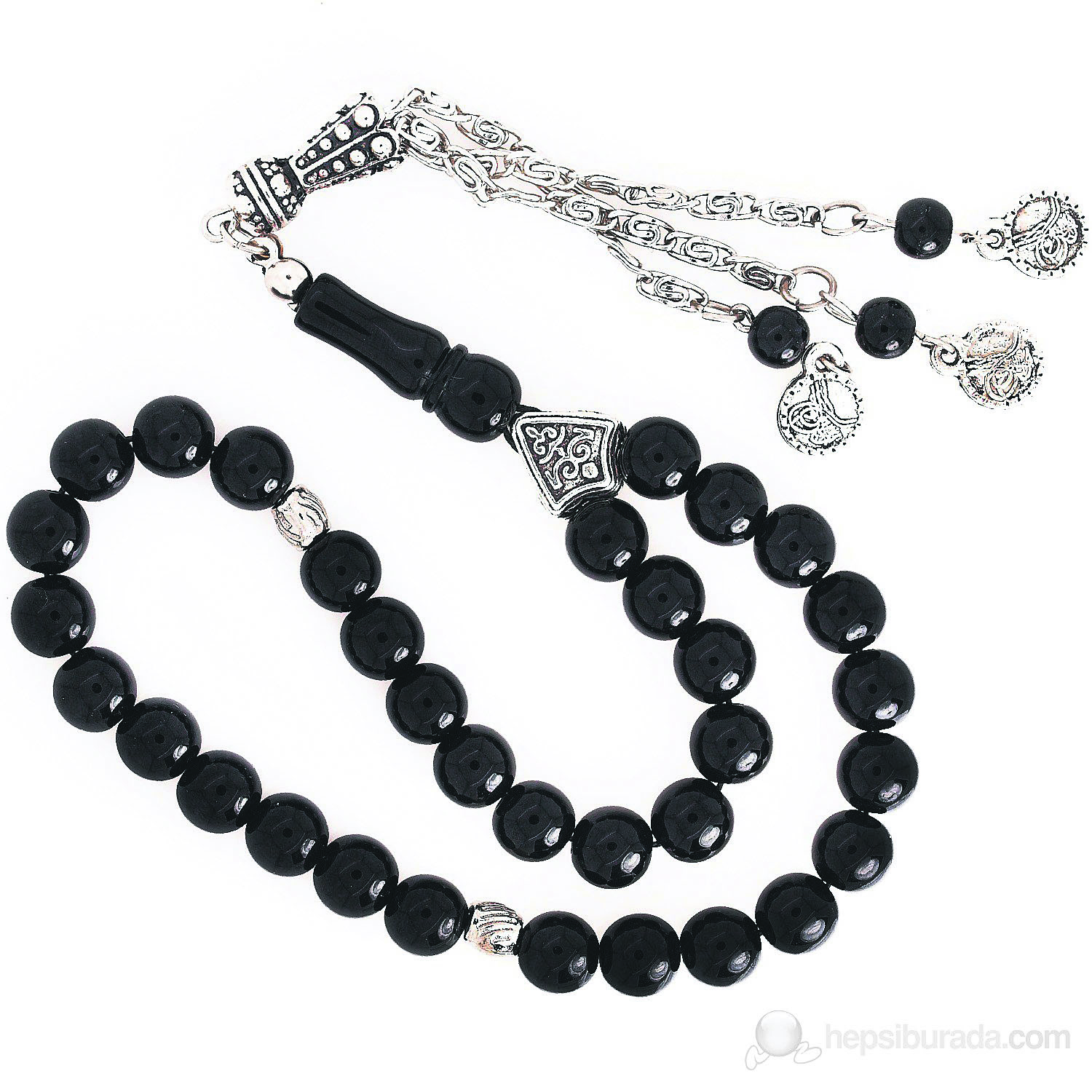 D.S: Why did you prefer Hilye-i-Şerif and tasbih?
M.Ç:
Tasbih is one of the most important pieces of our culture. Many tasbih artists actually produced their works on Ottoman soil. Hilye-i-Şerif is based in Istanbul and the first works were produced in the 17th century by Hafiz Osman. All the calligraphers have taken on an important job and have endured to this today. It is important to write those hilyes now. But today, they are producing stuff that is much better and we are about to exhibit a great collection.
D.S: How many works will be exhibited?
M.Ç:
Probably about 100 writings (hilye) plus about 1,000 tasbih. A person who visits our museum will learn the story of hilye and see the best examples.
D.S: You are one of the most important calligraphy collectors. Will you be exhibiting some of your collections in the museum you are about to open?
M.Ç:
I will be donating some of those works to the foundation. But of course our door is open to all the other collectors who want to donate to our foundation.
D.S: Will contemporary hilyes be exhibited?
M.Ç:
Mostly, contemporary works will be exhibited, in terms of hilyes. However, mostly old tasbihs will be displayed. There will be tasbihs from the Ottoman era. So we can say it will be a mix.
D.S: How often will you be changing the collection?
M.Ç:
We need to keep it dynamic so we will be changing the displayed works every six months.
D.S: Will there only be the works of Turkish artists, or will other works you have collected from all around the world also be displayed?
M.Ç:
There won't only be Turkish artists' work. The Turkish artists' work will be a minority, since as you are aware Iran, Egypt and Syria are really important calligraphy centers in the world. Therefore, works of artists from all around the world will be displayed.
D.S: Will there be trainings in the museum?
The madrassa we are in is around 1,500 square meters, which is enough to host workshops in the summer. It's not too big, but maybe good for 30 to 40 people. Unfortunately, there isn't much interest in art in Turkey.
D.S: Well, hasn't the interest in Islamic art increased within the last 10 years?
M.Ç:
Relatively, interest in Islamic art has increased but demand is not nearly enough. We hear that an old hilye is sold, but this is not enough. Recently, there was a sale of $1.280 billion in London in an auction, whereas a medium size Picasso was sold for $200 million. But the total value of the works in the Islamic art catalogue does not exceed $20 million. This means they are all valued less than a medium-size Picasso.
D.S: Which museums do you find successful in terms of Islamic artworks?
M.Ç:
There isn't that much important Islamic art museums in the world. Louvre Museum opened its Islamic artworks section a few years ago on a 4,000 square meter area and spent 200 million Euros, not for the works, but for the decoration. However, about 125 million Euros were donated by the Saudi Prince El Valid bin Talal. Sabancı Museum is one of the donors. I think except for the Louvre, the Turkish and Islamic Art Works museum in Sultanahmet in Turkey is one of the best. Then, the Topkapı Palace and while it is not technically a museum, the Süleymaniye Library has about 20 calligraphy works in it. The museum in Qatar is also an important one and cannot be compared to the Louvre or our museums.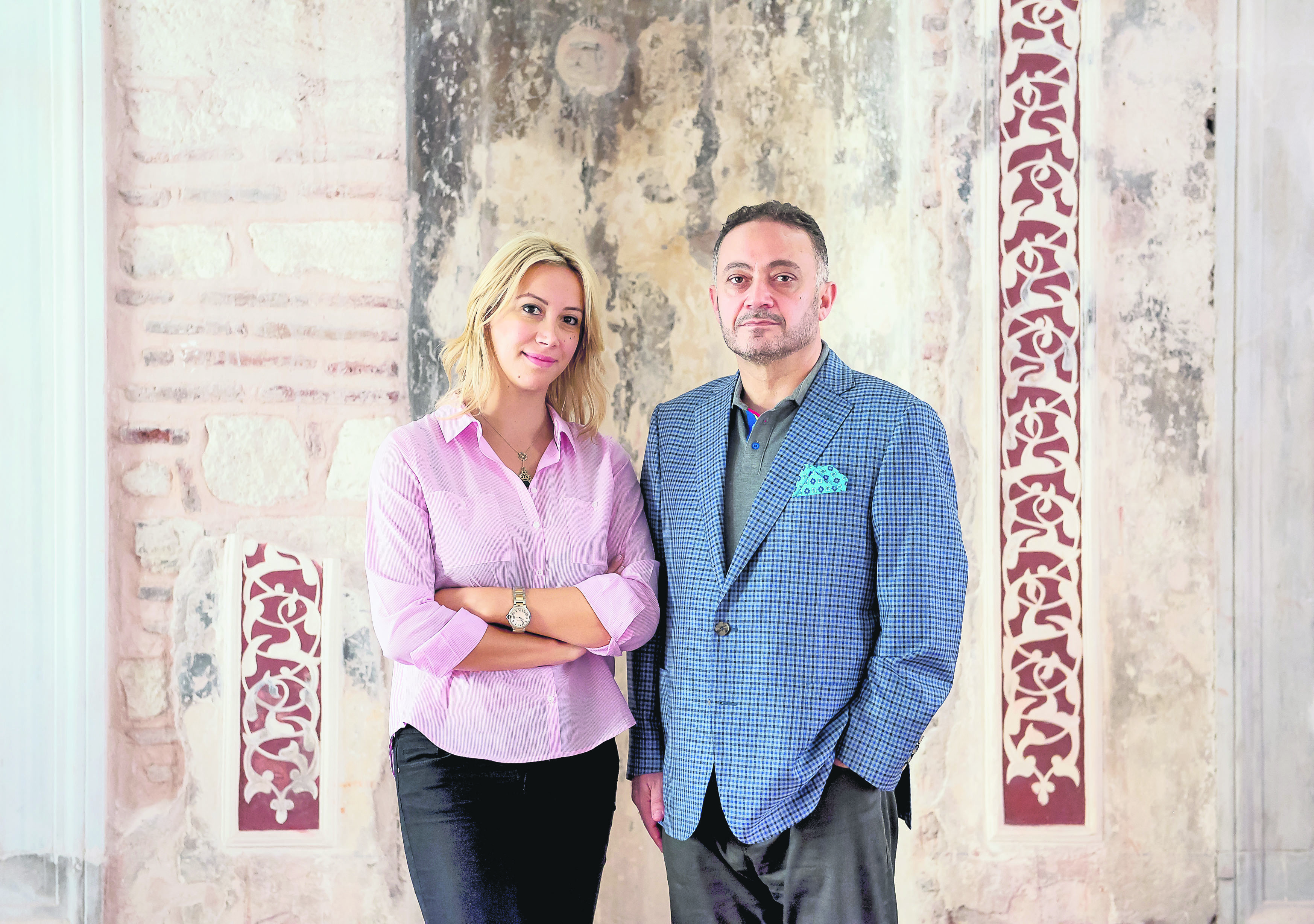 D.S: Do you have any other projects after this museum?
M.Ç:
What I actually want to do is open a museum of calligraphy that is the equivalent of Istanbul Modern. Our president has an order for our governor. I believe around a 10,000 square meter space is being prepared near Yenikapı for an exhibition. There will be sculptures and other works of Islamic art. Hopefully, we will be building a museum of Islamic art works made by artists all around the world. It is important to produce demanding and crazy projects in terms of culture and art. I can give good news; I can say we will be opening the biggest museum in the world in Istanbul. The Louvre is about 60,000 square meters, whereas this one will be 250,000 square meters. It will be a world art center and feature Islamic art, sculptures, paintings, and archeology from all around the world, from China to Japan. It is currently in the preparation stage. Unfortunately our archeology museum is one of the most important museums but it is not well known. Some of the artwork in Topkapı Palace comes from China. There are many more in the storage rooms of Topkapı Palace but we can only display 20 or 30 of them.
D.S: How will you achieve this?
M.Ç:
I'm not exaggerating. This is a $10 trillion job but we have a formula. There are about five or six important museums in the world and we cannot achieve this with money. A Picasso painting is about $180 million; therefore, we cannot do this with money. For that reason, we will spend a few billion for this as part of a five-year program. We will spend about $50,000 to $1 billion. We will purchase contemporary art from the 19th and 20th century in cash. Then, we will make artwork exchange deals with Hermitage, the Vatican, the British Museum, and the Louvre. For example, we will be giving them 500 pieces for 20 years and they will be giving us 500 pieces for 20 years. There are 3 million art works at Hermitage museum but only 1 to 2 percent can be exhibited. We are talking about crazy projects; this is a crazy project in terms of culture and art, which will draw an extra 10 million tourists to Turkey. Plus, I'm talking about tourists who spend money. Culture tourism is an important area which we need to invest in.