A photograph of a broken yellow chair standing alone behind a smoky Black Sea view in Sukhumi, the capital of Abkhazia in Georgia, makes a clear reference to the current scene in a complex region, declaring its full independence from Georgia in 1999, but still exposed to political conflicts. Mathias Depardon, an Istanbul-based freelance French photographer previously reporting on the Arab Spring in Libya has turned his head to the coastline of the Black Sea in his exhibition "Postcards of the Black Sea" on display at the French Cultural Institute in Istanbul.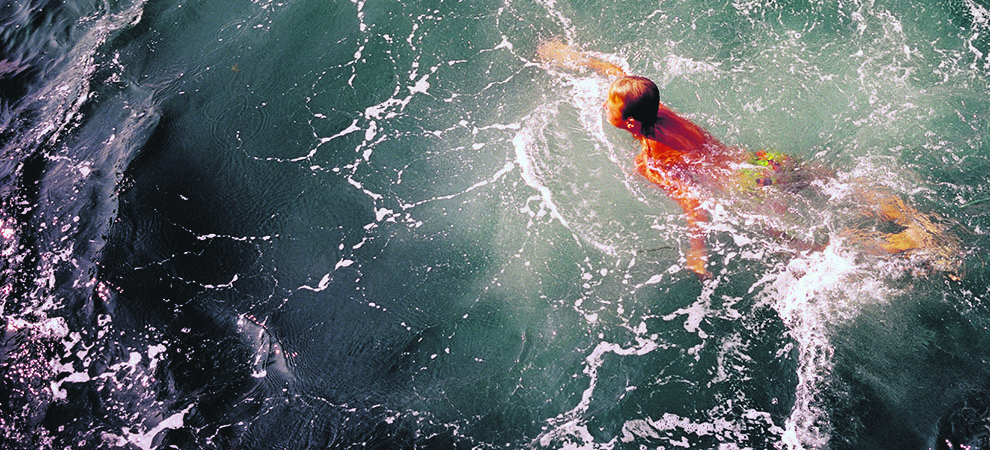 Depardon traveled the shores of six territories: Turkey, Georgia, Abkhazia, Russia, Crimea, Romania and Bulgaria. Speaking to Daily Sabah, he said: "I think what drew me to travel there was my curiosity for a territory and the various cultures I knew very little of but also the desire of wanting to re-center myself and go toward a project that was more lyrical and less journalistic." Being well-aware of the region's strategic position, Depardon followed the remnants of the Soviet period and observed the daily lives of people from an artistic approach. "Why the Black Sea, well, why not? [In both] Europe and Asia, the Black Sea links north to south and east to west," he said.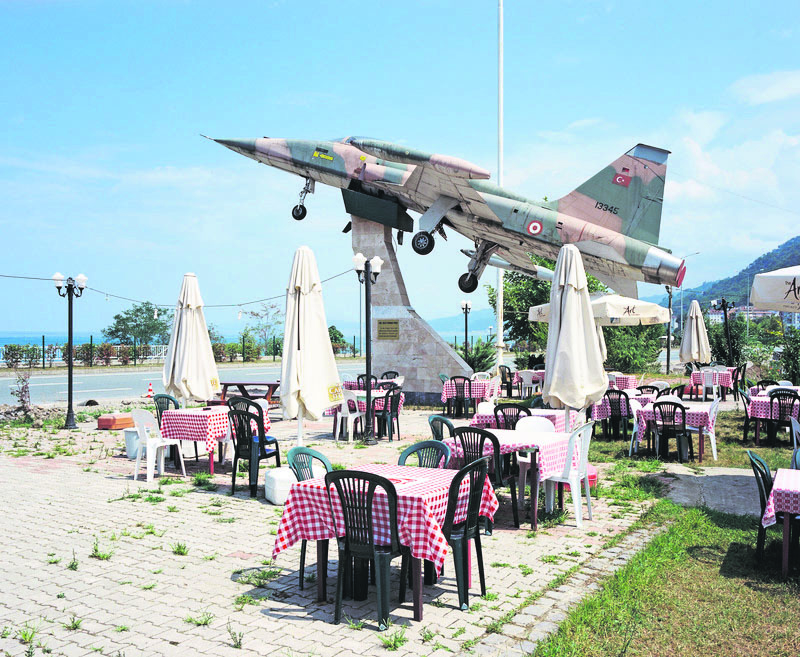 The coastal city of Sinop was one of Depardon's destinations.

At first sight, Depardon's photographs might seem merely like a collage of the Black Sea, but he uses photography to remind viewers what happened in these regions over the years. Take the photo of a group of young boys jumping into the Black Sea near the harbor in Novorossiysk, Russia or some old women doing morning gymnastics near the Monument to Scuttled Ships in Sevastopol as examples. In the 1942 Caucasus Campaign, German forces occupied the coastal city of Novorossiysk, which was harboring Russia's major Black Sea fleet. German artillery guns also opened to fire in Sevastopol in the same year. The next photo showing inflatable rafts in front of a hotel in the Bulgarian resort town Sunny Beach supports the extent of Depardon's openness to interpretation in photography. The popular vacation spot is an outcome of Bulgaria's communist ideology on nature-based social tourism in the 1950s. "The region has undergone countless political transformations over time. Some say the region is now coming into its own, but it remains a contested and politically complex neighborhood that is home to deep national fault lines," he said. Stressing the changing dynamics of Black Sea countries, Depardon said that geography, foreign interest and the area's relationship with the rest of the world are some of the main elements that can explain the ongoing resurgence. "Oil, gas, transport and trade routes are all crucial in explaining its increasing relevance," he said.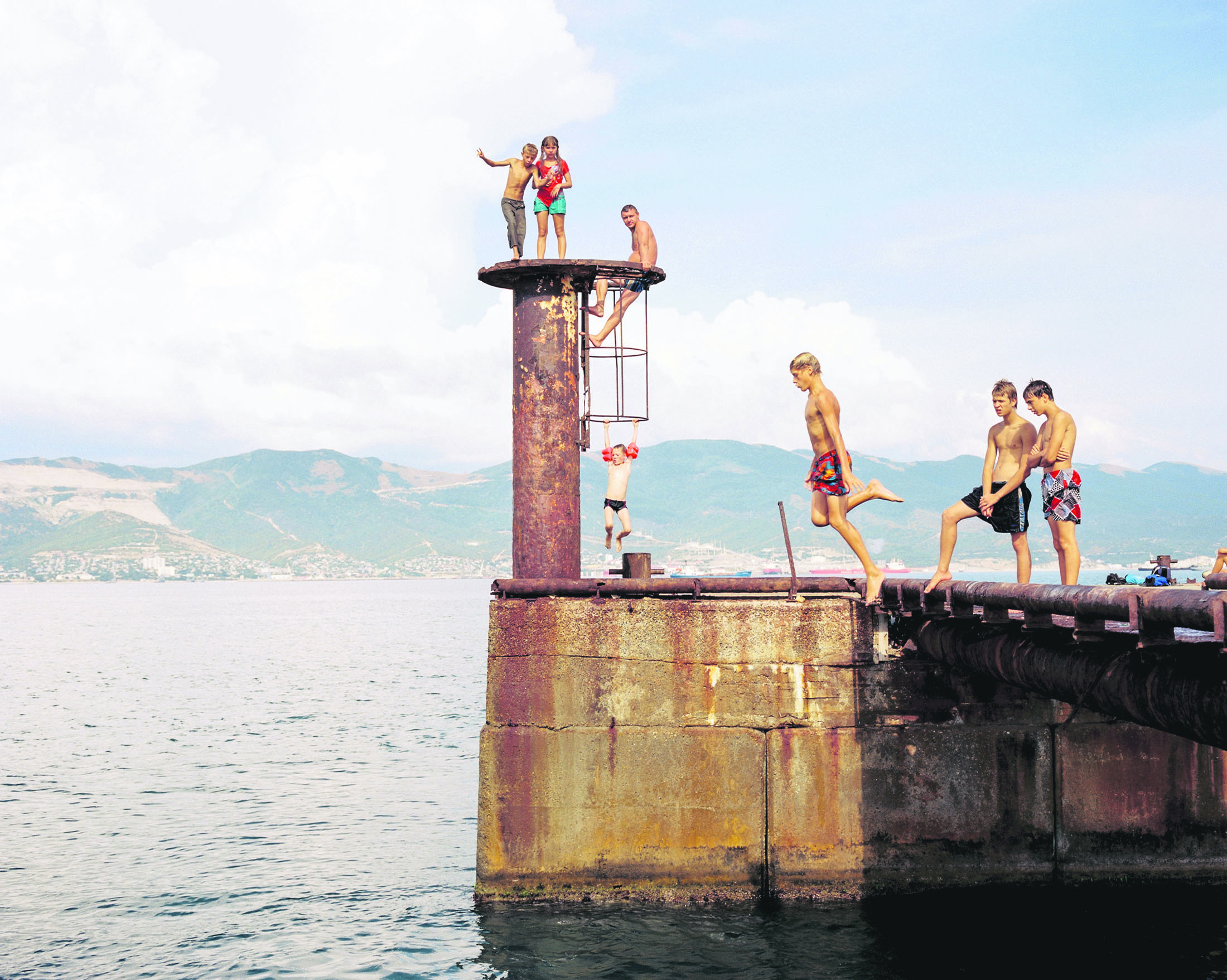 A young man jumps into the Black Sea near the harbor in Novorossiysk, Russia.

His photographs also bring familiar scenes from the Turkish cities of Samsun, Sinop and Zonguldak. A photo of a man preparing to fish in Sinop, a truck waiting on the Turkish-Bulgarian border and two young men standing in front of an old BMW in Samsun give some clues about the life of Turkish people in the region. Depardon said that it was his first time traveling along the Turkish Black Sea coast. "I've kept on going back since. I moved to Turkey the following year after this trip," he said. All countries he visited attracted him from different aspects, though.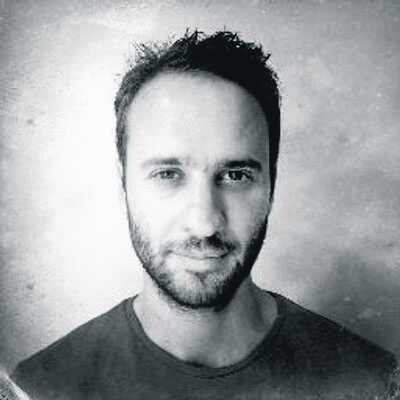 Mathias Depardon

Comparing his previous assignments on conflict photography, Depardon thinks that this project is more individual. "This body of work is more personal and lyrical than my other documentary work; it is slower and tends to go more toward photography than photojournalism in some ways," he said. "I look for emotions, I look for light, the composition, but it is also and most importantly the connection with the people I photograph. Like Alfred Eisenstaedt said, it is more important to click with people than to click the shutter."
Having growing up in France, Belgium and the U.S., Depardon studied sociology in Brussels and worked for the Belgian newspaper Le Soir before he dedicated himself to journalism and feature work. He has work published and is commissioned by leading international periodicals and news channels including Le Monde magazine, CNN, Monocle, Elle, Internazionale, The Sunday Times Magazine and Foreign Policy. Depardon won the Bourse du Talent in 2011 for his report "Beyond the Border." He has participated in a number of solo and group exhibitions at different institutions such as the Bibliotheque Nationale de France, Instituto Cervantes in New York and Dust and Scratches Gallery in Moscow. Having already been shown at the Angkor Photo Festival in Cambodia and the Obscura Festival of Photography in Malaysia, "Postcards of the Black Sea" will remain on view at the French Cultural Center until Nov. 12.