Istanbul continues to take firm steps toward being one of the world's most important centers for contemporary art. Many international collectors, art galleries and artists currently have their sights on Istanbul for the Contemporary Istanbul (CI) event that will run from Nov. 12-15 at the Istanbul Lütfü Kırdar International Convention and Exhibition Center. The art fair, which will take place with the media sponsorship of Sabah and Daily Sabah, is expecting record numbers of attendees this year with the participation of China and Iran. In short, the art world will be displayed in Istanbul this week.
FIGURES FROM THE FAIR
The fair expects a 10percent increase in the number of visitors and artworks on display this year. In its first year, CI welcomed 40 local and nine international art galleries. While the fair hosted 72,000 art lovers in 2013, the number of visitors increased to 80,000 last year. Last year, CI hosted 108 art galleries from 23 countries but this year, 24 countries will be represented with 102 art galleries, including 23 art galleries that will make their CI debut in the 10th anniversary of the art fair. CI has visited 16 cities from 14 countries as a part of 22 international events. CI met with 1,250 collectors, 540 galleries, 83 press members and 138 institutions and museum directors during these events.
MUST-SEE ARTWORKS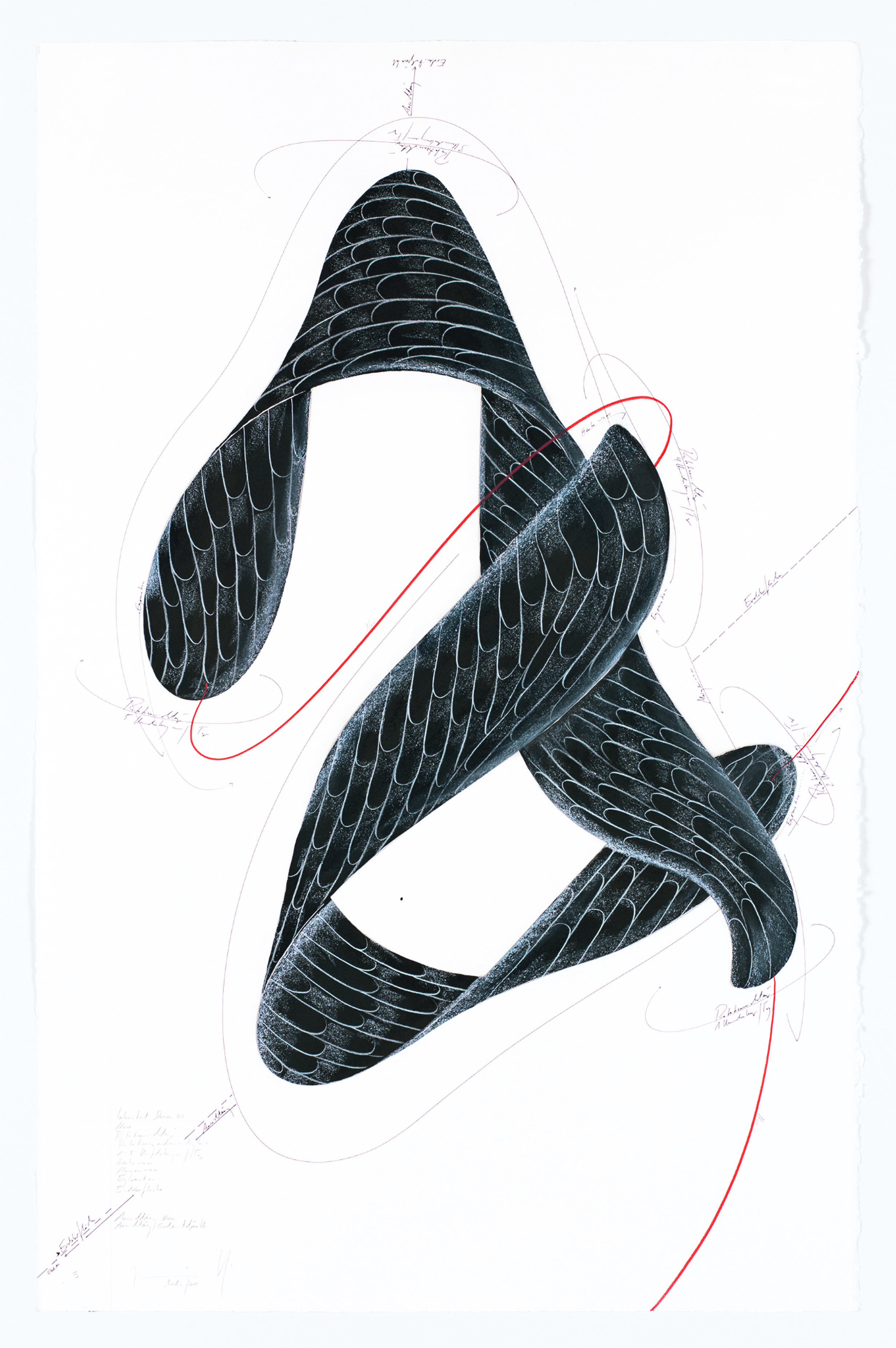 GALLERIE KONIG, Jorinde Voigt, "Inherited Desire II"

The König Galerie, Xavierlaboulbenne, Dubner Modern, Galerie Loevenbruck, Bernard Ceysson Vogelsang Contemporary, Lazarides, Galeria Joan Gaspar, Daniel Morzano, Art Lexing Paris Beijing, Koal Gallery and Analix ForEver are among the galleries that art lovers should take a look at. Galerie Loevenbruck, one of the most significant art galleries in France, will feature works of art by duo Lang/Baumann, who have won various international awards. Founded by Johann König, König Galerie, which represents 30 well-recognized artists at international art organizations such as Art Basel, Frieze Art Fair, London, FIAC, Paris and Art Basel Miami Beach, stands out among other galleries featured at CI. Danish artist Jeppe Hein's art series "Geometric Mirrors" can be also seen at the König Galerie stand from Nov. 12 to Nov. 15. Moreover, the gallery displays the works of Camille Henrot, whose works sold out at Frieze London, which took place on Oct. 14. Works by Franz Ackermann, Etel Adnan, Stephan Balkenhol, Louise Bourgeois, Eduardo Chillida, Robert Devriendt, Noel Dolla, Mounir Fatmi, Rebecca Horn, Annette Kelm, Camille Henrot, Alicja Kwade, David Lachapelle, Markus Lüpertz, Carlos Motta, David Nash, Jaume Plensa, Michael Sailstorfer, Kiki Smith, Tatiana Trouve, Claude Viallat, Jorinde Voigt, Tom Wesselmann and Tony Cragg also stand out at CI's 10th edition this year.
AKBANK SANAT'S PAVILION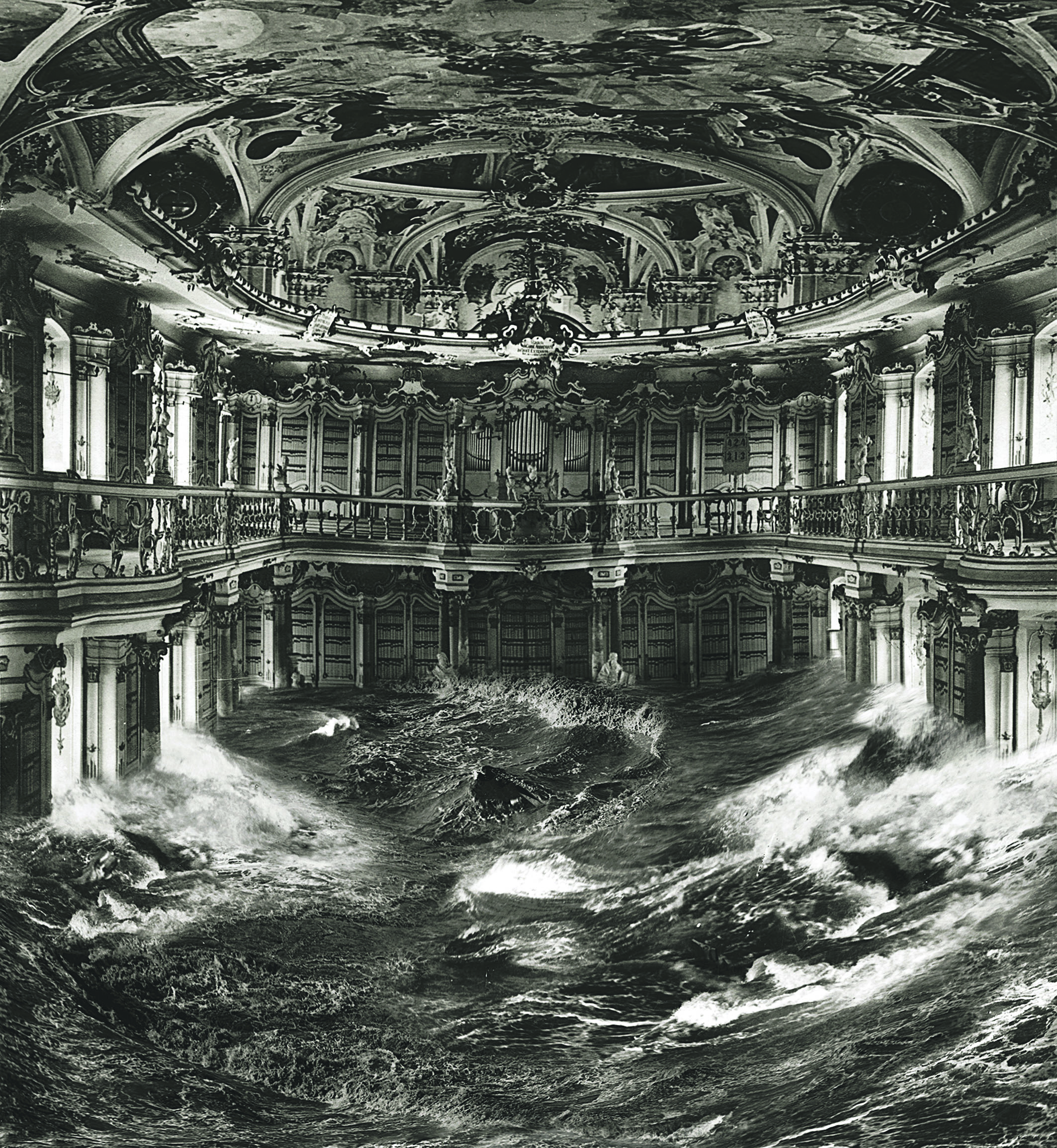 AKBANK SANAT, Pablo Genoves, "Bibliothek"

Photos by artist Pablo Genoves are displayed at the Akbank Sanat stand under the curatorship of Hasan Bülent Kahraman. The exhibition, titled "There never was - There always has been," brings dreams and reality together through Genoves photos. As part of the CI Dialogues, Genoves's works will be discussed through the themes of nature and climate change. The artist as well as the curator Kahraman will also talk about photography that pushes the boundaries of technical and ontological perception. Moreover, the works of Juan Genovés, the father of Pablo Genoves, are displayed at the Marlborough Gallery stand at CI.
FOR BEGINNERS
Those who do not want to spend excessive money on art or collectors who have just begun to collect art should pay a visit to CI Editions, an initiative by Contemporary Istanbul. CI Editions continues to share art editions and conceptual and traditional multiple arts forms this year at CI. The initiative by Contemporary Istanbul aims to show people that editions are important in terms of art production. Moreover, CI Editions wants to spread these editions to the masses and win the hearts of new collectors and art buffs. CI Editions goes beyond the traditional idea of printed editions. It understands editions as works of art that are produced in limited editions in the field of printing (etching, lithography, silk screen print, digital print etc.), artist books, photography, video, sculpture/ object, neon, and sound on vinyl or other media. The works of Ahmet Duru, Ahmet Polat, Ardan Özmenoğlu, Booklab, Buğra Erol, Erdoğan Zümrütoğlu, Fırat Engin, Gözde Türkkan, Hale Tenger, Mustafa Horasan, Orhan Cem Çetin, Mustafa Kunt-Özlem Günyol, Seçkin Pirim, Selçuk Ceylan and Sıtkı Kösemen can be seen at CI Edition throughout the fair.
ART FAIR FOR CHILDREN
As a part of the 10th edition of CI, Plugin Workshops are designed for young people between the ages of seven and 13, who are interested in science, art, and technology. Associated with the curatorial theme of Plugin 2015, "X-CHANGE," these workshops aim to develop the skills of young people via digital technology using collaborative team work, interaction, a do-it-yourself approach and exchange. Plugin Workshops create a new space for the participants in to make creative interventions by utilizing electronic and artistic skills. Plugin Workshops, the joint project between Plugin and the Beşiktaş Municipality, is held by Eğitim Hareketi and SPOTTER Kids.
CI WELCOMES ART OF TEHRAN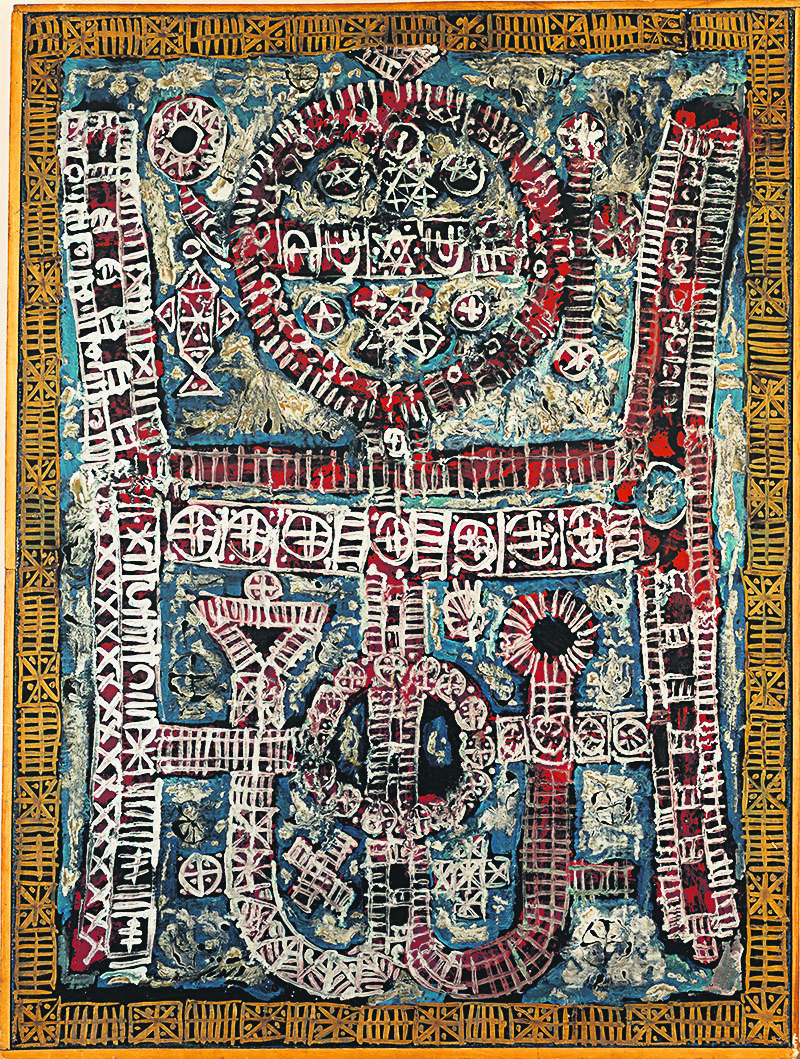 THE MOBARQA COLLECTION, Mansour Ghandriz, "Untitled"

CI Focus, which showcases a cutting-edge selection of contemporary art from a specific geographic region or a relevant subject each year, will present outstanding galleries from Tehran, including the Aaran Art Gallery Assar Art Gallery, Dastan's Basement, Shirin Art Gallery and Lajevardi Foundation. On the other hand, the collections by Nadeer Mobarqa, one of Iran's outstanding collectors, and his wife will be displayed under the Mobarqa Collection title featuring examples of modern art in Iran in the 50s and 60s. Twelve art works from the Mobarqas collection will be exhibited.
THE FIRSTS OF THE FAIR
CI hosts a new section called "Solo Project," which focuses on solo projects by artists who are represented by five different galleries at the fair. Zio Ziegler, who interprets street art and graffiti differently with his large-scale works, will be at Antonio Colombo Arte Contemporanea. Marco Di Giovanni, who produced installations and sculptures from materials such as iron and paper, will be featured at the Il Chiostro Arte Contemporanea stand. Romanian artist Bogdan Rata's sculptures are also in Istanbul via the Nasui Collection.
One of the most anticipated sections of the fair is also the Australia China Art Foundation (ACAF) stand. The stand features works by Chinese contemporary artists that are chosen by Yashian Schauble, the founder of the foundation. The works by Muchen and Shao Yinong, who have been marked out among the 50 trending artists in the world are featured at the ACAF stand. Ling Jiang, who earned fame with her portraits, is also represented by ACAF at CI. Aaajiao, who became a social media phenomenon and won various awards for his works, is featured with his designs at CI. The installations from the Swedish artist duo Lang/Baumann are displayed with the curatorship of Marc-Olivier Wahler at this year's Contemporary Istanbul. The outdoor installation by Lang/Baumann, titled "Nuit Blanche," welcomes the visitors at the entrance of the Lütfü Kırdar Convention and Exhibition Center. Moreover, another work by Sabina Lang and Daniel Baumann, titled "Beautiful Steps," is featured indoors.
DO NOT MISS CI DIALOGUES


The CI Dialogues, which will take place between Nov. 12 and Nov. 14, will open the doors of the Art of Iran in one of its sessions as a part of Contemporary Tehran. "For Challengers: Collecting and Curatorial Practices in New Media Art" will focus on the new media art as contemporary art - but different. This session views the challenges of new media art as opportunities by putting the focus on the emerging practices in curatorial and collecting new media art. "There Never Was, There Always Has Been" session will focus on Pablo Genoves's photographs that are exhibited at the Akbank Sanat booth under Hasan Bülent Kahraman's curatorship. The dialogue series will also feature a documentary screening. "Spark: Snapshots from Istanbul's Art Scene" is trying to read the art world in Istanbul where it is difficult to hold on through four young artists Gizem Aksu, Hacer Kıroğlu, Furkan Nuka Birgün and Kathryn Hamilton.
WHAT IS HAPPENING AT PLUGIN?
This year's Plugin section will be presented under a curatorial theme: X-CHANGE, which is curated Ebru Yetişkin. In digital cultures, Plugin is basically described as a module that interacts with another to support and update a file format or a device by supplementing it with a specific function. Focusing on three sub-themes, Material, Technology and Media, X-CHANGE is dealing with mutational transformation processes and operations.
Plugin Talks
Plugin New Media Section will feature a great panel session program focusing on this year's theme - X-CHANGE. Various researchers, scientists, architects, designers and artists who produce in the fields of games, science, technology, commerce and design will have a chat among themselves as well as the visitors and share their experiences. The Plugin Sessions, which will be free of charge, is open to anybody that is interested.
Plugin Walks
The second edition of interactive art exploration, held by Creative Çukurcuma, is also feature in the program of Plugin at CI. Discovering this year's theme X-CHANGE, participants will get a chance to discover galleries, independent artists, architecture and design studios, makerspaces, digital arts collectives, game laboratories, networks, art departments of research universities through games and the exchange of ideas, and to have conversations with artists and designers. Visitors will be able to acquire information about the research process of participants who produce works within the Plugin section.
VISIT INFO
The preview of the CI, which will take place Wednesday, is only open to VIP guests with invitations. The fair will open its doors to public on Nov. 12 at 11:00 a.m. until Nov. 15. Visitors will be able to observe the best examples from 11:00 a.m. to 08:00 p.m. While a ticket for adult visitors costs TL 25 ($8.50), a student ticket is TL 15.