There is a building called Erenler on Nişantaşı's Mim Kemal Öke Street. This street where people devote their time to shopping and chatting inside expensive restaurants is not particularly known for its artistic offerings. But a gallery on the ground floor of Erenler is trying to change this state of affairs. Established by Sabiha Kurtulmuş in 2010, Merkur Gallery has a venue of 340 square meters where it aims to "bring a new and fresh aura to Turkey's contemporary art scene by introducing the works of young artists."
Merkur's new show, "Midnight Laughter" (until Dec. 1), a collaboration between the co-founder of the Australia-China Art Foundation Yashian Schauble and the gallery, offers an anthology of contemporary Chinese art.
The curator of "Midnight Laughter," Aimee Lin, is the Asia editor of the prestigious ArtReview Magazine. Lin had received her MA in Comparative Literature and works as a journalist, editor, critic and curator. She founded the bilingual China contemporary art magazine LEAP. In 2013 she started working at the British magazine ArtReview; she edits the magazine's sister publication ArtReview Asia. Based in Shanghai, Lin has curated shows including Yu Honglei's "Everything Is Extremely Important: There Is Nothing That Will Never Come Back Again" in Beijing's Magician Space gallery.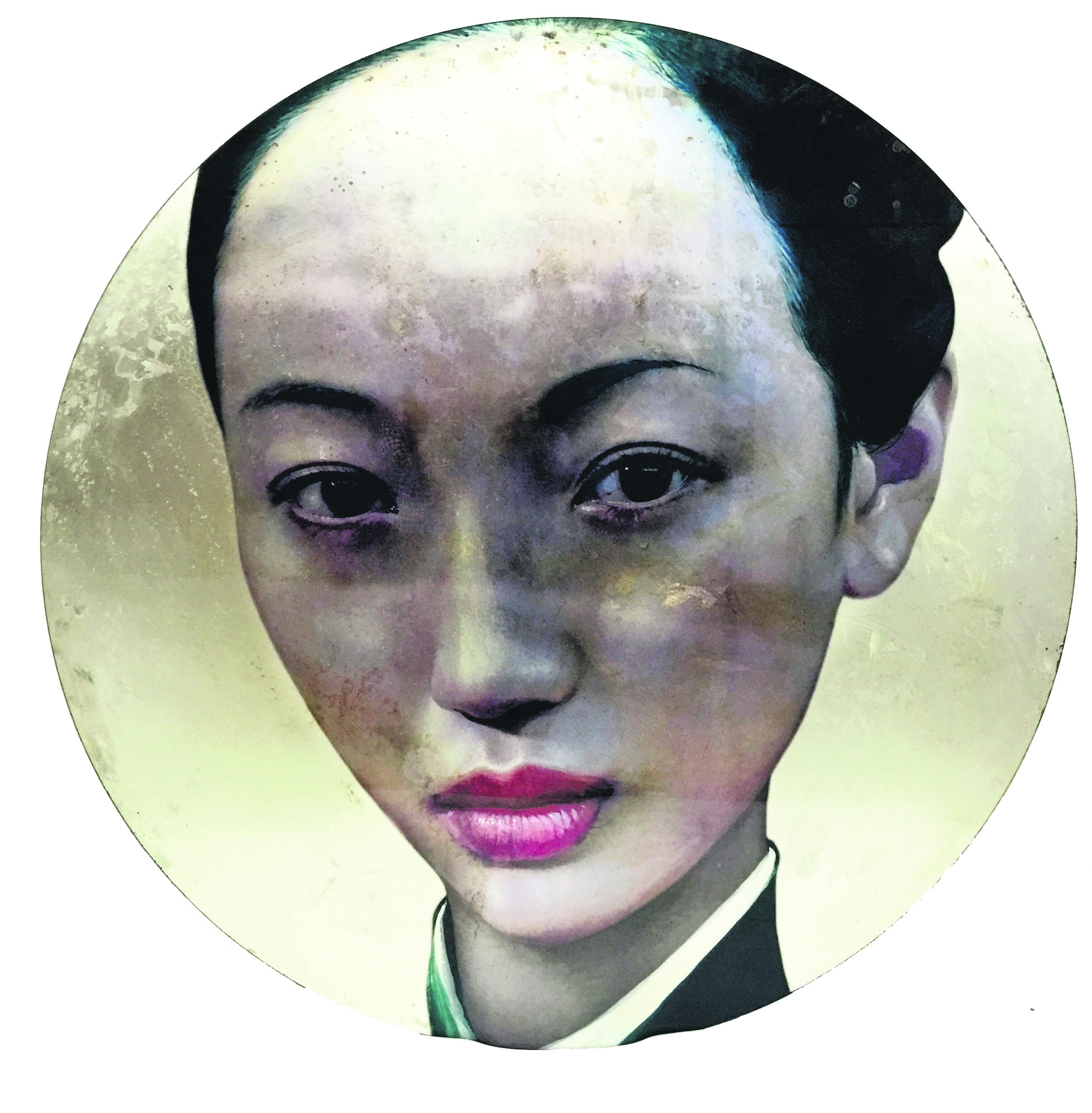 For her Istanbul exhibition, Lin had selected works by Chen Wei, Hu Weiyi, Li Qing, Ling Jian, Miao Xiaochun, Shao Yinong and Mu Chen, and Zhen Jiang. Produced in different media, they offer different facets of Chinese life. In Chen Wei's 2013 work "In the Waves" we get to take a good look at how Chinese youths look like today. Shown under colorful disco lights and dressed as super-cool urbanities those young people are in a trance-like mood, enjoying a moment of transcendence. Despite the sense of joy there is also an underlying feeling of ambiguity in the photograph, one that gives it an unsettling quality.
"To Chen Wei, whose practice covers photography and installation, light is a main feature that constructs the stage for the performance of the human mind," Lin writes in the exhibition program. "Here Chen meticulously sets the stage for a psychological spectacular of Chinese youth's desires and confusions, normally hidden under the calm appearance of modern life, which is developed through the vague, dreamy lighting of the night."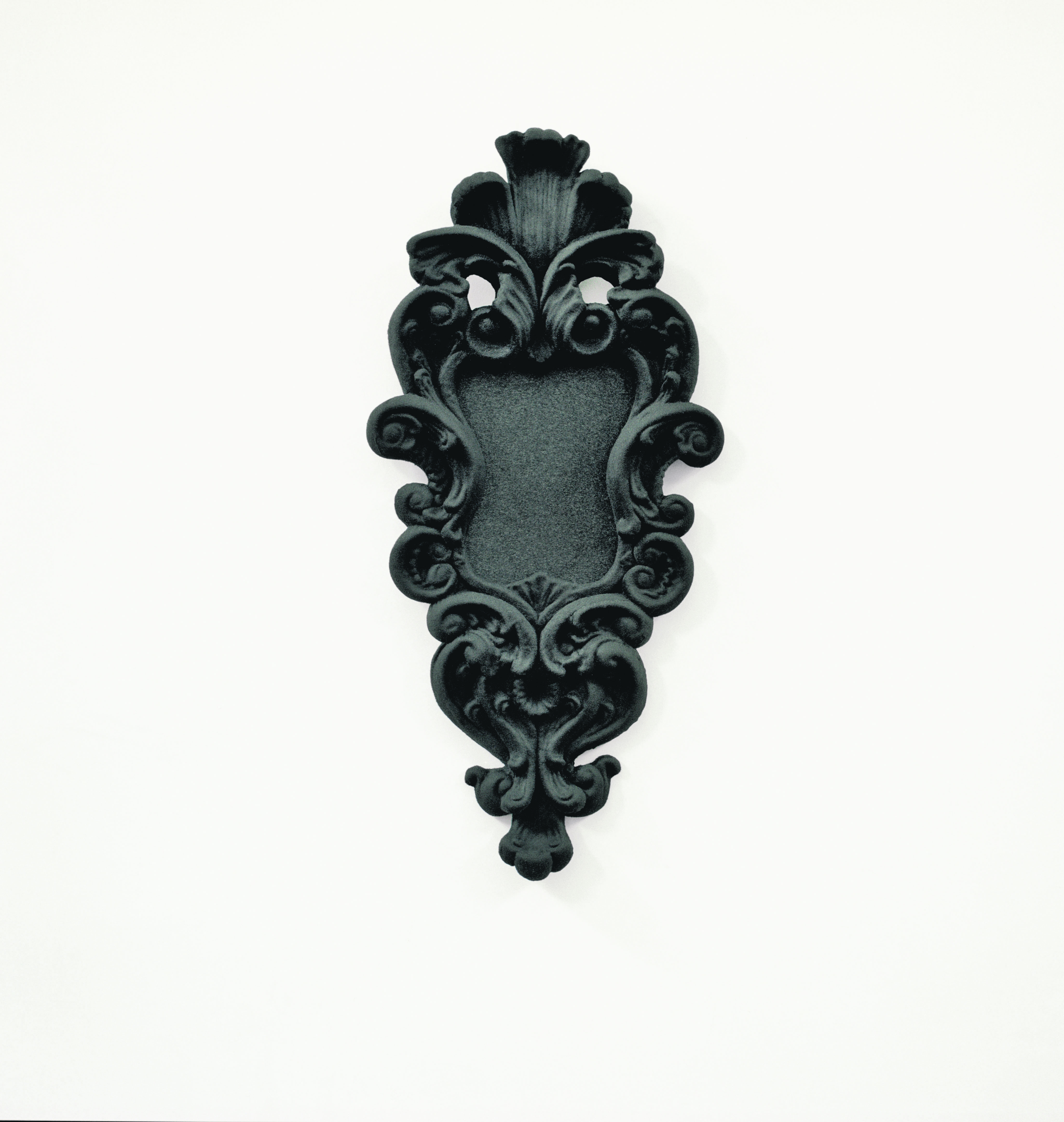 A similarly vague and unsettling work is Hu Weiyi's "Pulp Landscape," which consists of a group of little objects housed in an old suitcase that has purportedly no relationships in between. "To Hu Weiyi, an artist whose interest focuses on the production of both still and moving images, light is the first condition of image manufacture," Lin explains. "Hu has developed his methodology through connection and restructure. In the Pulp Landscape series, he collected a group of unrelated objects, cheap, small and useless - called by him 'pulp objects,' connected and housed them in an old suitcase and thus, made a material theater, or a portable scene of movie filming and screening."
Another technologically innovative work is by Miao Xiaochun, one of the most interesting new media artists working in China today. His 3D animation "Restart" takes its roots from Bruegel's "The Triumph of Death;" the 14-minute video references numerous classical paintings and guides "the viewers on a tour from earthly world to the civilized heaven, then to a pure natural world. By doing so, he has connected all the unrelated or broken pieces from western art histories and contemporary China, and reconstruct a Grand Narrative."
In her explanation of the conceptual framework of the show, Lin references Turkish novelist Orhan Pamuk and his book "Istanbul, Memories of a City."
"There Orhan Pamuk has described a certain kind of anxiety," Lin writes. "'To some degree, we all worry about what foreigners and strangers think of us.' Like Pamuk's Istanbulites, the Chinese also share the same anxiety, which, like that of the Istanbulites, is caused by the tension between a national pride in history and heritage and the rapid process of westernization and modernization. Indeed, from a European perspective, Turkey (or the Ottoman Empire) and China were both historically referred to as 'the East.' But what does East mean? To human eyes, the East is where the sun rises, which implicates the end of the night, and then inspires what this exhibition aims to create: a time and space before the sun rises."
This leads Lin to quote from Lu Xun (1981-1936), one of the most sophisticated Chinese writers of the previous century, who "once described an autumn night, in which he heard the 'midnight laughter,' a sound that was 'muffled, as if not to wake those who sleep; yet all around the air resounds to this laughter.'"
Using the autumn night as a metaphor of contemporary China, where a rich history and heritage is being subjected to a rapid transformation into a more western model, Lin's show explores the artistic practices of Chinese artists that had become "the laughter that muffles and yet resounds all around the air."
Shao Yinong and Muchen's 2007 work "East Wind, West Wind" is another, fine illustration of this theme, exploring the exchange between Chinese culture and the process of westernization. "For this work the artists have collected some European style mirrors that could be found in a local decoration market, and covered them with black velvet cloth. In China, these Baroque- or Rococo-style mirrors are very popular as they represent a trendy European lifestyle," Lin explains. "But to the artists, the mirrors are function as a tool of self-reflection. Therefore, by inactivating their function, the artists have put their critical comments on the conflicting exchanges between eastern and western cultures, which have resulted in the 'eastern side,' the loss of its subjectivity."