A British guy, fluent in Turkish, with numerous achievements and projects in the Arts & Culture scene, his own PR Company - RLV PROJECTS, and a Zeki Müren tattoo on his right arm! Intrigued? Then, get ready to meet Robbie Lee Valentine.
You may all know him from ATV's talk show program, "Elin Oğlu," which is in its 2nd season this year, yet Robbie Lee Valentine is more than just another pretty, foreign face on TV. A small-town boy from North West England, Robbie, has already made himself a name in the Istanbul art scene and now looks like he's about to conquer our TV screens as well!
His can be called a success story, as many consider moving abroad, finding a job, learning the language and, moreover, making a name and earning yourself a spot on a popular TV show impossible. Yet, impossible is achievable if you're as diverse, cultured and ambitious and as sincere and comfortable in front of the camera as Robbie! Robbie's adventure in Turkey started when his parents took him and his siblings on a holiday to Kuşadası, İzmir. Yet, it took more than a few years to discover the multi-faceted and lively Istanbul, which he's been residing in on and off for the past eight years as a crucial PR figure and member of the Istanbul Arts & Culture community.
From one European City of Culture to another - Liverpool to Istanbul
While Robbie -unlike many- was aware that Turkey was not a country where people still travelled on camels, he only knew the sunny beaches of İzmir and didn't have much of an idea as to what a metropolis like Istanbul would reveal.
His first visit to Istanbul, in 2002, didn't reveal much as Robbie was in Istanbul only for a few days in winter, not being able to see what the city was about. However, he remembers that during his second visit, in 2008, he was mesmerized by the beauty of the Bosporus, how sincere and welcoming Turkish people can be and the multi-cultured Culture and Arts scene in Istanbul. "It certainly was a challenge, especially without properly knowing the language," says Robbie, but he endured.
Yet, he has always been passionate about the creative media sector and his interest in Culture and Arts goes a long way. In the U.K. Robbie worked with a well-known UK based arts & culture festival, which organized the Festival in Liverpool as the European Capital of Culture in 2008, directing marketing and advertising campaigns, acting as key contact for artists, organizing travel and secure transportation for about 90 artworks, just to name a few of the jobs involved.
In 2008, his second visit to Istanbul was with the Artistic Director of the above mentioned festival, to introduce a small, pilot version of the festival to the burgeoning Istanbul scene. After that Valentine made the decision to stay, upon meeting the owner of the art space, URA, Mihda Koray, and being offered a full-time job as her assistant.
Ever since, he has worked with the media, writing and circulating PR and editorials to fashion and art contacts in Istanbul, and working to develop new PR and media contacts in Europe and beyond as well as acting as the international PR agency of Protocinema, Near East and SALT, among others. He worked as one of Istanbul Modern's main translators - to give one an insight into his already impressive Turkish skills.
Despite his roles in ads and taking part in fashion shoots, it wasn't until he was working as Editor-in-Chief at The Guide Istanbul that he was offered his biggest role on a national TV show - "Elin Oğlu," thanks to his friend and fellow co-worker, Rhiannon Davies, for putting him in touch with the producers.
"I was auditioned three times, screen tested and chosen from over 500 guys"
While "Elin Oğlu" has been the biggest and the most prominent part on TV for Robbie so far, he is no stranger to the camera. Having a passion for fashion, good fashion sense and knowledge and being a decent-looking guy got Robbie involved in various fashion shoots and their promotional activities.
"Despite feeling mostly awkward about my looks, I found I really enjoyed these experiences. So, I embarked on proactively seeking these types of opportunities, no matter how informal. I joined a number of casting agencies and was invited to take a role in my first major Turkish TV advert, along with Burcu Bakdur, the current presenter of the YouTube channel, "Nedir?" says Robbie on how his appetite for TV started.
"Elin Oğlu" - the Turkish version of Non-Summit, also known as Abnormal Summit, a South Korean TV program on JTBC - first aired on ATV on March 21, 2015, and airs every Saturday nig
ht. The show features a panel of eight non-Turkish men, living in Turkey, who debate on various topics and Turkish culture, through the eyes of a foreigner, in a talk show format, in the Turkish language.
Robbie remembers the days of the pilot shoots and remembers how it all seemed like such a surreal blur. 'I was auditioned three times, screen tested and chosen from over 500 guys and distinctly remember feeling that I may not be right for the part. However, upon meeting with the producers and the other seven guys involved in the show, I was made to feel so comfortable and later began accepting that I may actually be a good asset to the show. We are all so very different, we all have our own unique styles
and outlooks on life, making the show diverse and unique."
He describes this time on "Elin Oğlu" as "the best on-the-job education" in the space of a year, since the only other way such skills - from how to present yourself in front of camera to understanding what works for the audience - could only otherwise be acquired by going to university.
Going live a challenge? Not for Robbie!
"Elin Oğlu," is preparing to go live on Jan. 9, 2016. While many would consider it a challenge, Robbie confesses that he doesn't feel as nervous as one might expect. He notes that now, the whole team is extremely comfortable in front of the camera and with Burcu Esmersoy and Sinan Çalışkanoğlu at the helm and with their combined experience of knowing what works or not on the show, he sees no reason for it to be nerve-wrecking.
"Adrenaline will be pumping, that's for sure, but I see it as an opportunity to test my newly gained TV skills to the limit; and with the assistance of an incredible editorial and production team, I say, let's do this!"
So what's next? Acting? Presenting?
"I am in a unique position at the moment where I have been on TV for almost a year and have had the incredible opportunity of learning and developing new skills which will be useful for my future TV career," says Robbie. He also notes that he is grateful to Mehmet Tuncer Ekicioğlu and Furkan Yeşilnur (Elin Oğlu Producers) and ATV for giving him the chance to experience this and adds that (while he's very self-critical) it's nice and a great confidence-boost to hear from those you put all your trust in that you're actually doing a great job. "As for the future, who knows?! For now I am immensely proud to be a part of this huge family, and as long as it continues, I am forever happy to be a part of this unique project. I understand that I am not a trained actor, but I have learnt that, for the right project, I have a good natural foundation and talent. My eye is on the presenting aspect of TV and I can see myself enjoying presenting a youth oriented show, or breakfast TV. I actually had a dream where I was presenting a show called 'Günaydın Türkiye,' I even had to check whether such a show existed as it was such a vivid dream, to my dismay I realized not but, why not, eh. We'll see where the wind takes me."
Music to Robbie's ears: Zeki Müren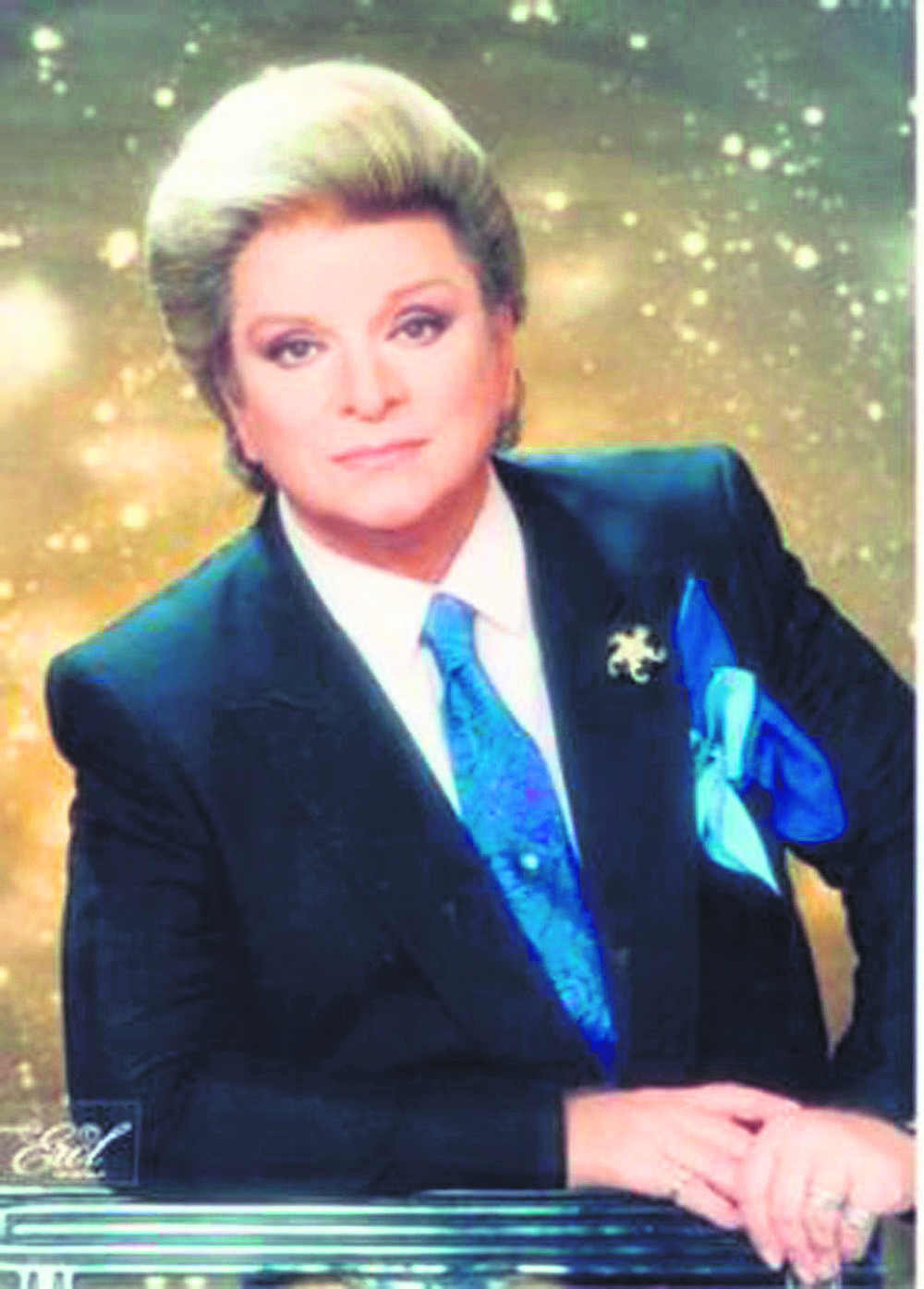 "Zeki Müren is my inspiration for wanting to learn Turkish. I was 15/16 years old when my family bought me my first Zeki Müren cassette from a music shop in the center of Kuşadası. Back home, before bed, I would listen to his music over and over again, trying to imagine what the meaning of his words were. Back then there was no Google; and with just a dictionary to hand, I would translate words read from the back of the cassette, still not really knowing the meaning but at least having a small idea. In particular, I would fall to sleep with the sound of the song "Annem" humming through my ears.
I later became obsessed with his character and after moving to Turkey, began to learn more and more about his life and his transition from actor to singer. My reason for getting his portrait tattooed onto my arm was easy. I wanted a to have a symbolic, Turkish culture based tattoo, something no one would expect, also something to represent my passion and adoration for Turkish culture. He is quite simply the embodiment of Turkey and its rich and colorful history. When I explain his story to my friends back home, they are as mesmerized as I was and they're forever telling me that they too never would have expected to have been told about a character such as Zeki."