The art of ebru, or traditional Turkish marbling, was included in UNESCO's World Intangible Cultural Heritage in November 2014, becoming the first form of Turkish art to be recognized by UNESCO. Although his name is not well-known, marbling artist Atilla Can is the man behind the success of this development. Can is generally known around Turkey and all over the world for his "World Marbling Day" initiative, which has been celebrated for the last four years. He also holds the Guinness Record for the "biggest Turkish flag made using the art of marbling."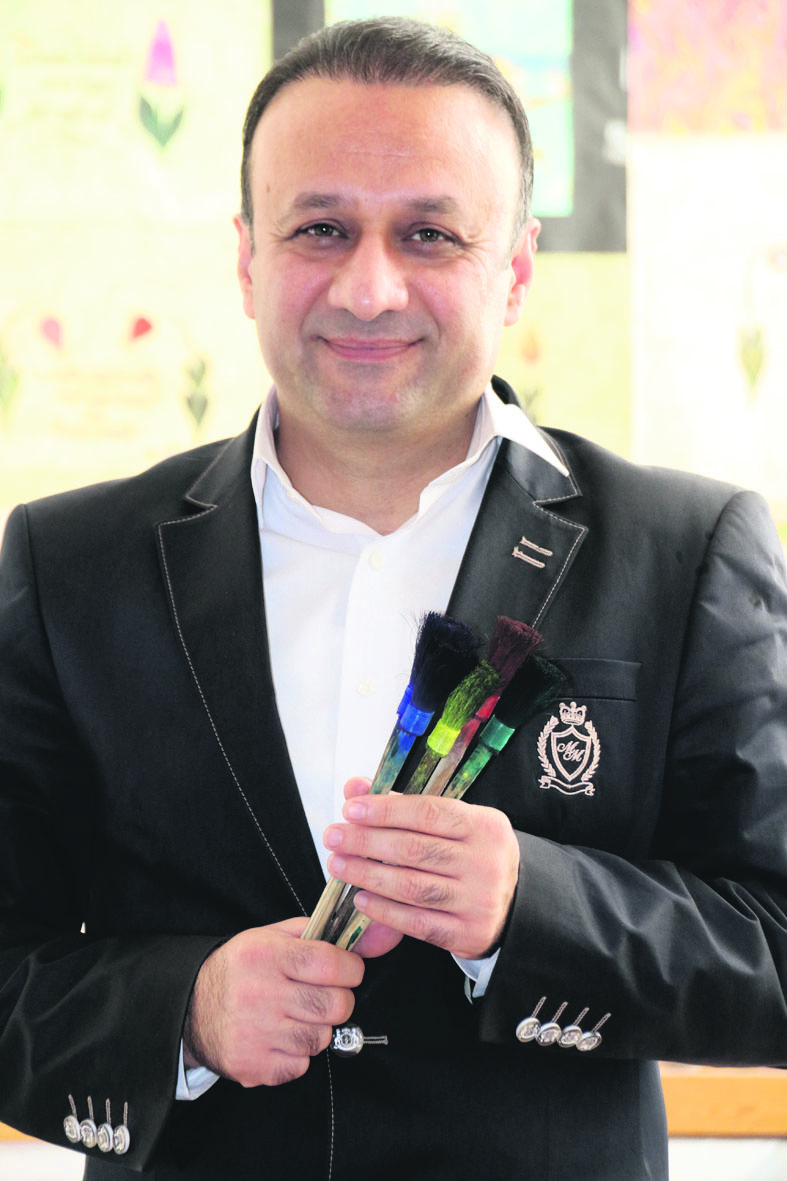 What makes Can happiest is that the art of marbling will be introduced to people in different parts of the world following the admission of marbling to the World Intangible Cultural Heritage.

In an interview with Anadolu Agency (AA), Can discussed his efforts to introduce the art of marbling to international platforms, along with his personal practice of marbling. Can's works are featured in many collections both in Turkey and abroad. Six years ago, while he thought that his works would endure for hundreds of years, he decided that water marbling needed to gain worldwide appreciation, not just from a few people. "I always felt in my bones that marbling is a universal art. When people from various nationalities visit my workshop, they always point out the importance and beauty of marbling. Thus, I realized that it was not a well-known art form and someone must do something to change that. We could not let the art be monopolized in the hands of a few artists," Can said. Ultimately, Can decided to designate a specific day as "World Marbling Day." He said that he could not sleep for days when he first came up with the idea. He said, "We have to make an official submission; hence, I wrote to the United Nations and UNESCO's headquarters in Paris." Can explained the 1,000-year-old history of the art and the reasons behind the art of marbling must be protected and passed on to future generations. Thanks to the artist's initiative, the second Saturday of every September is now celebrated as World Marbling Day worldwide.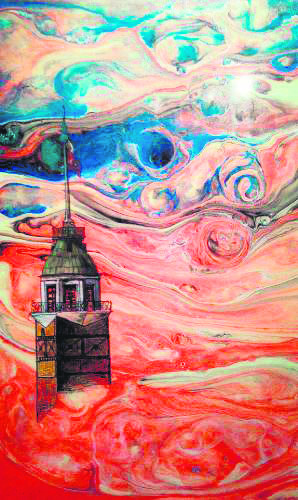 Before Can's successful contact with UNESCO, he had previously sent a total of 15 petitions to their headquarters for many years but was not taken seriously by officials. He decorated those petitions with calligraphy and marbling, showing officials the beauty of this art. Many people believed his ideas were far-fetched when they heard about his project; yet, he claimed that he isn't bothered by the opinions of naysayers, pointing out that "It is said that people make miracles happen. I believed in my dream... I had different ideals and aims from other people but I am not judging people for having different ideals. As I was trying to negotiate with UNESCO for the art of marbling, I was alone in my endeavors. I was about to give up on my dream because the petitions and letters I send were like sending letters into space."
Despite being alone in his mission, Can says that he continued to tell other people about his dreams in order to gain support. "One day, I gathered the courage to announce that I had begun working on an annual World Marbling Day. The designation of World Marbling Day was supposed to be yearly so I needed people's support," he added. In order to gain the notoriety he needed for the project, Can decided to build the biggest marbling board and create the biggest Turkish flag in marbling to enter the Guinness Record Books and draw attention to his cause.
Finally, in 2012, the very first World Marbling Day was celebrated across Turkey. "We built a huge marbling board in Istanbul to introduce this new important day. At last, my project turned into something that the world and Turkey spoke about," Can said.
Can did not want to repeat himself - like a good chef who never cooks the same meal. So, he began to organize the main event for this special day in a different province of Turkey.
Can intended to persuade UNESCO to include the art of marbling among the World's Intangible Cultural Heritages. Commenting on this process, the marbling artist said: "I continued to send letters and petitions to UNESCO as I organized World Marbling Day events. When people finally heard my voice, many marbling lovers in Turkey as well as the U.S., France, Germany, Sweden, Russia, Ukraine, Georgia, Brazil, Algeria and South Africa began to send letters decorated with marbling to UNESCO, asking them to include marbling to the world heritage list."
He proudly said that Republic of Turkey Ministry of Culture and Tourism supported his project once they learned of the letters that were sent to UNESCO about the art of marbling. Following the submission of the related file about marbling by the ministry, UNESCO included marbling to the World Intangible Cultural Heritage by unanimous vote on Nov. 27, 2014.
Remembering the day that his project was realized, Can said he was about to faint in the UNESCO headquarters. "I thought I was having a heart attack. I could not leave the headquarters for two hours. I have relived the moment when my dream came true over and over again," he said.
What makes Can happiest is that the art of marbling will be introduced to people in different parts of the world after its admission to the World's Intangible Cultural Heritages. He said that once marbling became a "universal art," artists who are practicing traditional arts called him and took action to promote their own art to be included in UNESCO's list. Last year marked the first anniversary of the success of Can's project and he received invitations from 33 different countries to promote the art of marbling. "This year, we will celebrate the 5th World Marbling Day and various countries want to became a part of the celebrations and support us," Can added. He further noted that the U.S., the Czech Republic and the Netherlands want to host World Marbling Day celebrations this year. He said, "I was thinking how to bring marbling artists in Turkey together once, but now, marbling artists around the world are gathering under the same roof." Can reported that he has not yet decide where to host the World Marbling Day celebrations, adding that the official announcement will be made in few days following the negotiations.