Receiving great interest this past season, numerous plays that have been staged at London's most important theaters and sold out on Broadway are screened in the new season at Istanbul Culture and Arts Foundaution's Salon in cooperation with the National Theatre Live. This February, world renowned motion theater community DV8 signed "John" as well as William Shakespeare's world classic "Hamlet." In March, the new season play "Coriolanus" and in April the play "The Audience" will be screened.
World-renowned motion theater community to stage 'John'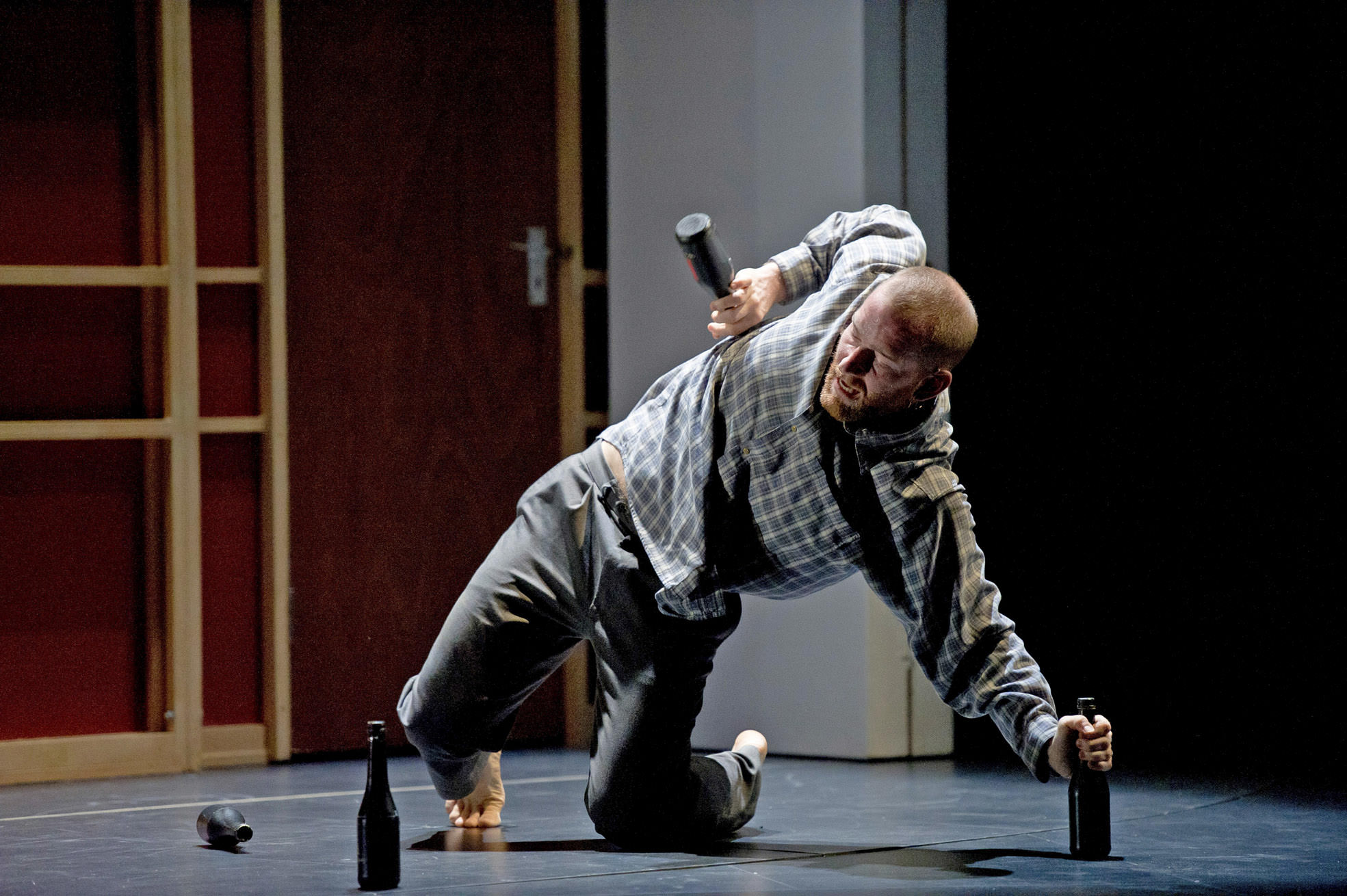 Having received 50 awards to date, staged 18 productions and four TV film projects, the world renowned motion theater community DV8 is now staging a play titled "John," which tells the story of a man named John who embraces a new life after a life filled with crime, drugs and the darkness of death. The play is based on a real-life story, and DV8's artistic director Lloyd Newson wrote the play after reviewing interviews of John where he talked about love and sexuality. This documentary-like play stars actors such as Taylor Benjamin, Lee Boggess, Gabriel Castillo, Ian Garside, Ermira Goro, Garth Johnson, Hanne Langolf, Vivien Wood and Andi Xhuma. For viewers over the age of 18, "John" is a moving theatrical experience that combines words with movement. The Telegraph said: "You do not have the possibility of seeing something that resembles the works of Lloyd Newson. His theatrical documentary and metaphorical meandering movement is bold, comprehensive and totally unique." Time Out London said: "Mind compelling and elegant. Surprising physicality." With high-definition recordings, "John" will be presented to the audience on Feb. 7, 14, 21 and 28 at 3:00 p.m. Seated (unnumbered) tickets are available for TL 40 ($13.53) and student tickets cost TL 25. Tickets are available via Biletix sales channels, and tickets without service charges will be sold at the Istanbul Culture and Arts Foundation's (İKSV) main office.
Feb. 7, 14, 21, 28
'Hamlet' continues to be screened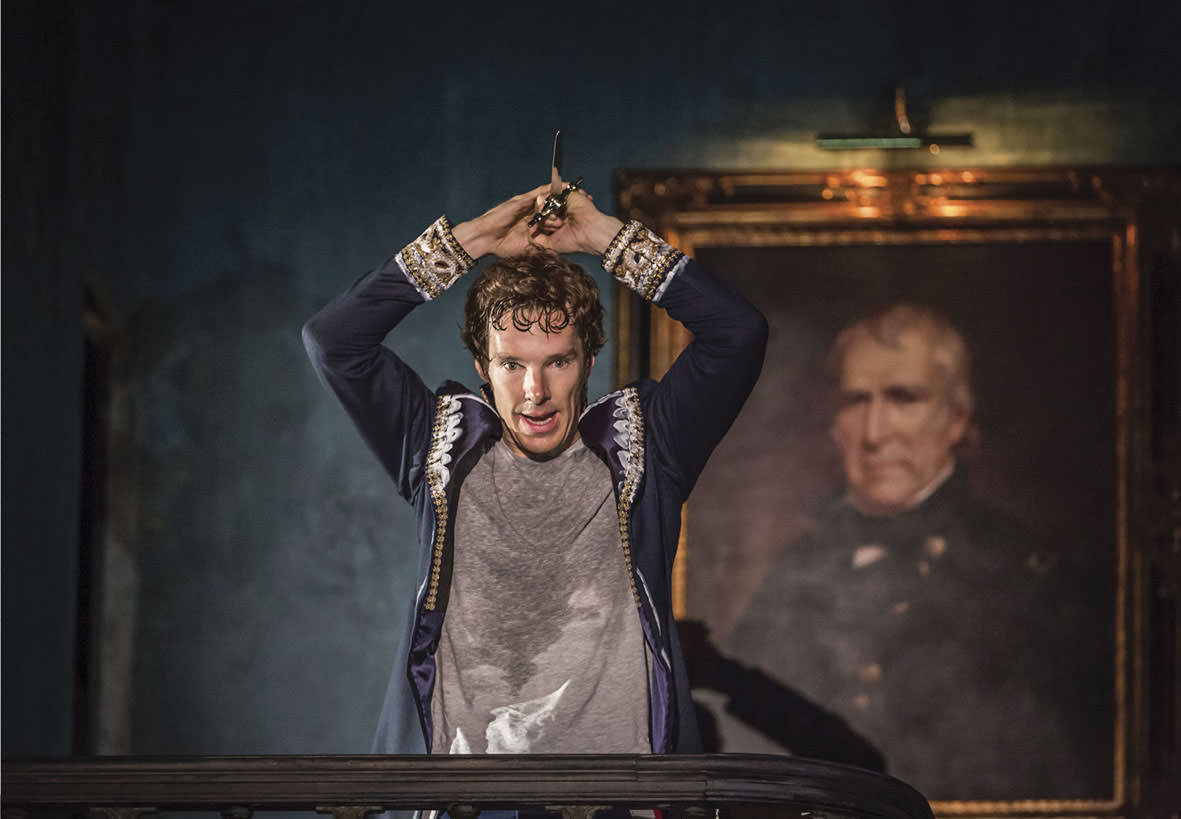 Establishing a throne in the hearts of audiences like "Sherlock," nominated for an Oscar for "The Imitation Game" and other blockbuster films like "12 Years a Slave" and "The Hobbit: The Desolation of Smaug," Emmy-winning actor Benedict Cumberbatch will enchant audiences once again as Hamlet. "Hamlet" continues to be performed in the United Kingdom at one of the most important theaters, the National Theatre in London. Moreover, it has been staged in 25 countries in 1,400 different theaters, and has reached a record of more than 225,000 spectators.
The tickets for Hamlet were sold out one year before the play was performed at the Barbican Centre in London, which received many accolades from critics. The Daily Telegraph described the play as a "5-star Hamlet." Shakespeare's memorable work was produced by Sonia Friedman Productions and directed by Lyndsey Turner. The interpretation of "Hamlet" will be screened in high-resolution on Feb. 6 at 3:00 p.m. and 7:30 p.m. and on Feb. 8, 14-15, 21-22 and 28 at 7:30 p.m. Seated (unnumbered) tickets cost TL 40 and student tickets cost TL 25.
Feb. 6, 8, 14-15, 21-22
Tickets for the two-newest plays to be sold on Feb. 5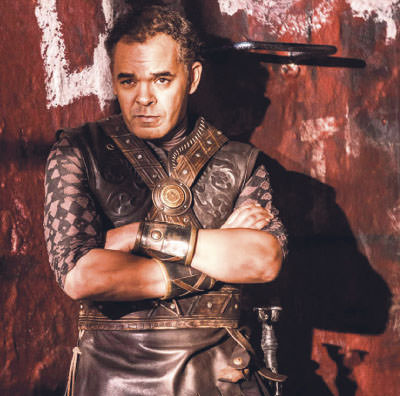 Coriolanus

Shakespeare's tragedy on political manipulation and revenge, "Coriolanus," will be screened on March 14 and March 28. Produced by Donmar Warehouse Productions, the artistic direction for "Coriolanus" was done by Josie Rourke. Returning against hunger and poverty-stricken Rome, the city's protector and defender, Coriolanus, struggles to face the facts and the angry public. According to The Guardian, the play is "fluent, witty and an ingenious production." Regarding the leading actor, Tom Hiddleston, The Independent said he "has striking power, [he is] wonderful." We are familiar with Hiddleston from "The Avengers," "War Horse" and "The Hollow Crown." In the play we will see him joined by Jacqueline Boatswain, Peter De Jersey, Alfred Enoch, Deborah Findlay, Hadley Fraser, Mark Gatiss, Birgitte Hjort Sorensen, Elliot Levey, Rochenda Sandall, Helen Schlesinger, Mark Stanley and Dwane Walcott. In collaboration with National Theatre Live, "Coriolanus" will be screened in high-definition on March 14 and March 28 at 7:30 p.m. Seated (unnumbered) tickets cost TL 50 and student tickets cost TL 30.
'The Audience' to come to the big screen in April
"The Audience" reveals secret political talks and private interviews casted behind closed doors that Queen Elizabeth II held on weekends for 60 years with 12 prime ministers. The play includes Winston Churchill, Margaret Thatcher, Tony Blair and David Cameron in which she gives advice on political and personal matters during these special meetings. The play captures every moment of a woman behind the throne as monarchy takes shape.
Written by Peter Morgan ("The Queen") and directed by the two-time Tony Award-winner and Oscar-nominated director Stephen Daldry ("Billy Elliot," "The Hours"), "The Audience" was staged in London's West End by Playful Productions' director Matthew Byam Shaw along with Robert Fox and Andy Harries. The play received three awards and the 2015 Tony Awards for "Best Leading Actor" (Helen Mirren), "Best Supporting Male Actor" (Richard McCabe) and "Best Costume Design" (Bob Crawley). The New York Times regarded Mirren's acting as "stunning." "The Audience" will meet its audience in high-definition on April 4, 11, 18 and 25 at 7:30. Seated (unnumbered) tickets cost TL 50 and student tickets cost TL 30.
April 4, 11, 18 and 25