Prominent figures in Turkey's film industry have criticized the Istanbul Film Festival's decision to exclude the documentary film "Istanbul'un Gözü" (The Eye of Istanbul). The film, which is about photographer Ara Güler and his love of Istanbul, was chosen as "The Best of the Best" among films spanning various categories in a competition held at the Washington Independent Film Festival. Güler's documentary was allegedly not invited to the film festival for ideological reasons.

The Istanbul Foundation for Culture and Arts (İKSV), the organizer of the Istanbul Film Festival, released a written statement responding to the claims that emphasized Güler's value as an artist, and said: "Following the evaluations prior to the festival, it was decided not to include director Binnur Karaevli's documentary film about Ara Güler, 'Istanbul'un Gözü,' in the festival program. Members of the consultation committee who evaluated the films chose to include other productions in the program after a difficult evaluation process in which they had to choose a limited number of films for the festival. Turkey's Cinema Consultation Committee evaluated all films without influence from any institution or person, just like they do every year."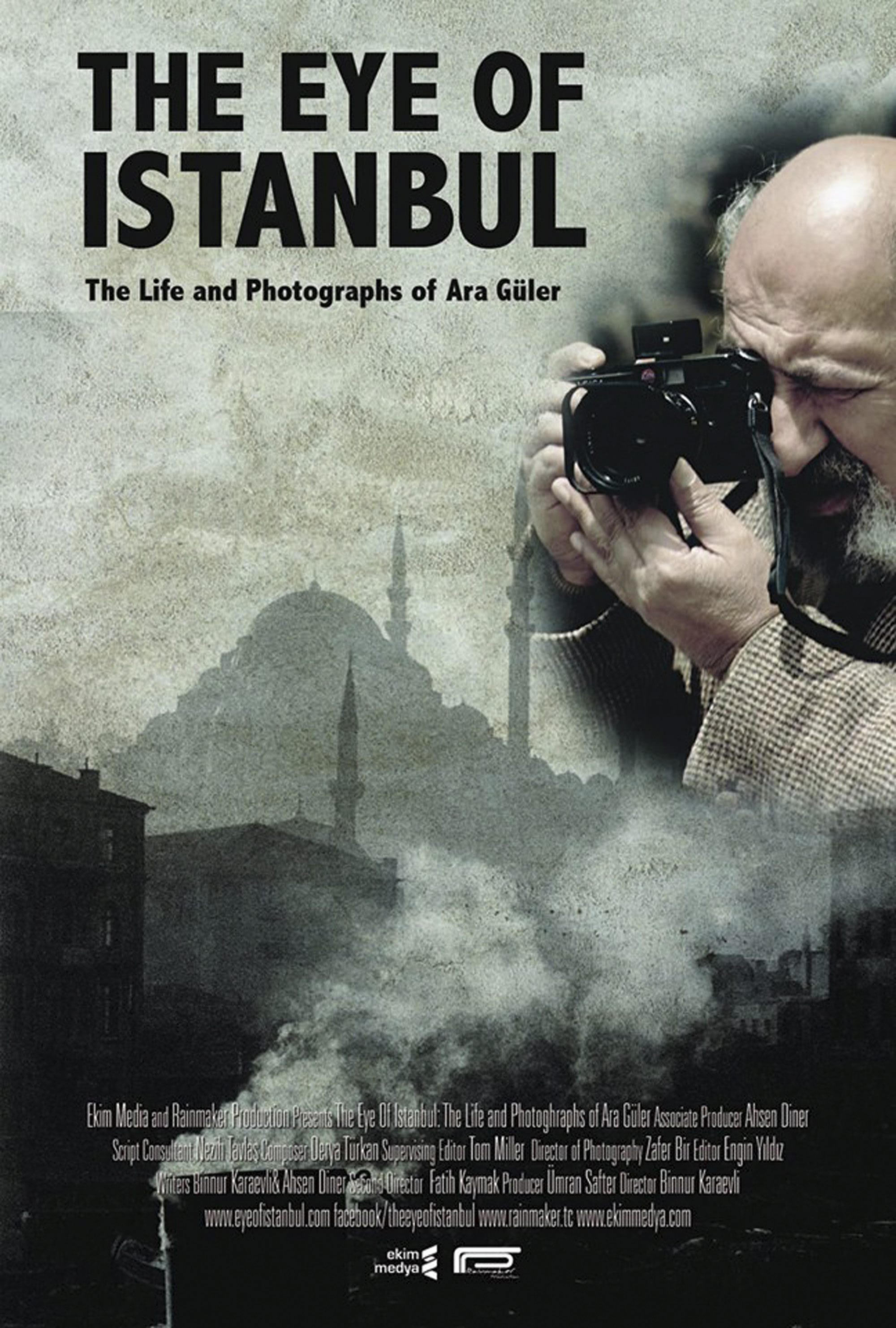 In his written statement, Güler said: "This documentary is not 'my' documentary but it is a film about me. Hence, it is not right to interpret the İKSV's decision as 'rejecting Ara Güler's film.'" Commenting on the film's exclusion from the festival, however, Güler criticized the decision. "It has been a source of bittersweet emotion for me."

Ümran Safter, the producer of the film, spoke to Anadolu Agency (AA) and emphasized that the film attracted global attention. "We made a cultural film," she said. "I do not want to be involved in any aspect of this dispute, but we are very surprised that the film was rejected. They did not provide us with any explanation. We are confident about our film, as it was granted an important award at the Washington Independent Film Festival." She said the film was screened in Thessaloniki, Greece, and has also received invitations from other film festivals around the world. "It really surprised us that the biographical work of Ara Güler was denied despite its solidified success," Safter added, stressing that the incident was disheartening. "I emailed the festival director requesting further explanation, but I have not received any. They told us that they did not like the content, editing, script or the lighting of the film, but did not give us any concrete reason. I cannot speculate about the real reason. 'Istanbul'un Gözü' is the best feature-length documentary film ever made about Güler. I do not understand what motivated this decision. I do not personally know the members of the committee, and I believe that they do not know us either," she said.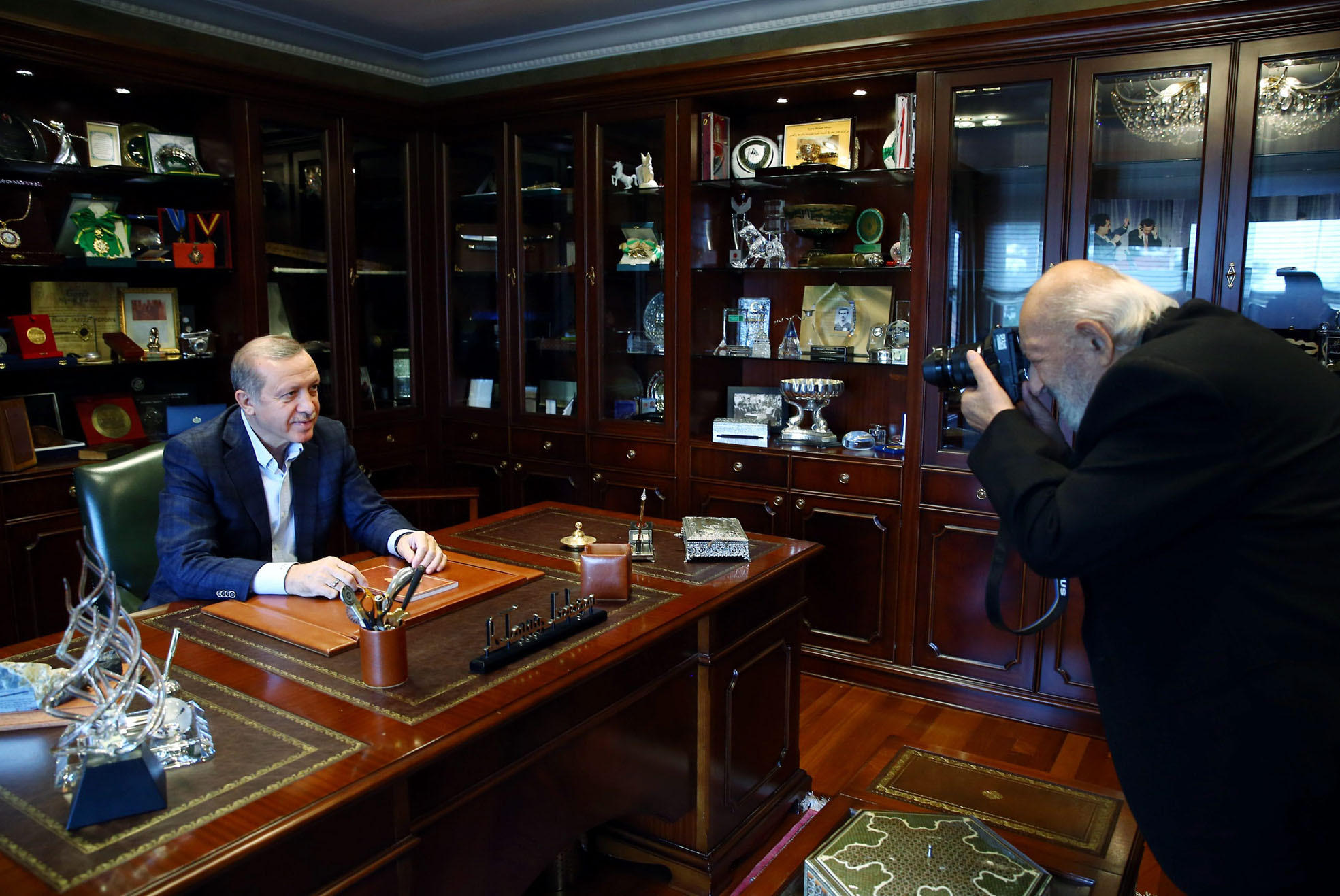 Ara Güler photographed Turkish President Recep Tayyip Erdo€an and his family last year, triggering controversy in artistic circles.

Film writer Burçak Evren said he is unable to understand why the documentary film was rejected from the festival program. "It is not possible for the festival to make politically motivated decisions because the Istanbul Film Festival is supported by the Culture and Tourism Ministry," he said. "I do not want to believe that they acted like this; however, if they are saying that they rejected the film due to its quality, it is impossible, as something that features Ara Güler cannot be underqualified. Even something small that he cited in the film is valuable. If things as such began to happen because of political reasons, it is time to discuss this seriously in Turkey. This sort of decision should not be made regarding someone such as Güler, a world-renowned veteran photographer. I do not want to believe this."

Atilla Dorsay, a film critic, said the İKSV only consulted with the film festival, and added: "I have no responsibility for the decision of Turkey's Cinema Consultation Committee and whether the film featuring Ara Güler was included in the festival program or not. Ara Güler is a notable person, but we cannot say that every film that is dedicated to him is very important and very good. The Istanbul Film Festival is being organized for the 35th time. People who are involved in the festival might have their own political views, but it is a healthy and solid institution that tries to keep its distance from politics and manages this aim to a certain extent. Political motives are not possible."

Also speaking to AA, cinema writer İhsan Kabil said it would be beneficial to feature a documentary film in the festival that offers insights into an important artist such as Güler. "We are living in a bleak time, when everything is considered political. If there was a political stance taken against Güler, it is very saddening." Kabil added.

According to film critic Muhammed Uyar, "If there is a jury in the festival, it is natural for them to make the final decisions. We already knew that none of these decisions would be objective. The documentary film won an award in Washington just last week, but it does not mean that it should be featured at the Istanbul Film Festival. However, the documentary about Güler, an artist who is appreciated in every segment of society all over the world, should be screened at the festival in honor of this. Ara Güler will not lose his value just because a documentary about him is not featured at the Istanbul Film Festival, but these types of discussions and news coverage damage film festivals."

Hasanali Yıldırım also responded to the decision. "It is futile for people who always talk about culture, art, minority rights and the saving grace of beauty in the world to even discuss such things. This is a documentary of an artist whose name is the first to come to mind in film photography. The founder of İKSV is a good photographer and a good friend of Güler, but the film is not featured in the film festival that is organized by İKSV. We are facing an absurdism that is so bizarre that even Beckett would not dream of."