Developed by the KHAS Documentary Photography Workshop, the "İstanbul'un Kadın Renkleri" (The Colors of Istanbul's Women) exhibition brings together 10 women who had no previous history with photography and exhibits their diversity as woman living in Istanbul. It features photographs by Christelle Ngapsi, Dilan Çetinkaya, Halime Dede, Hülya Aslan, Karolin Sarı, Leyla Çim, Maryam Almarho, Merve Yavaş, Nilüfer Akgül and Zeynep Bayraktar. The short stories under each of the photographs were written by recognized public figures such as artists, journalist and academics.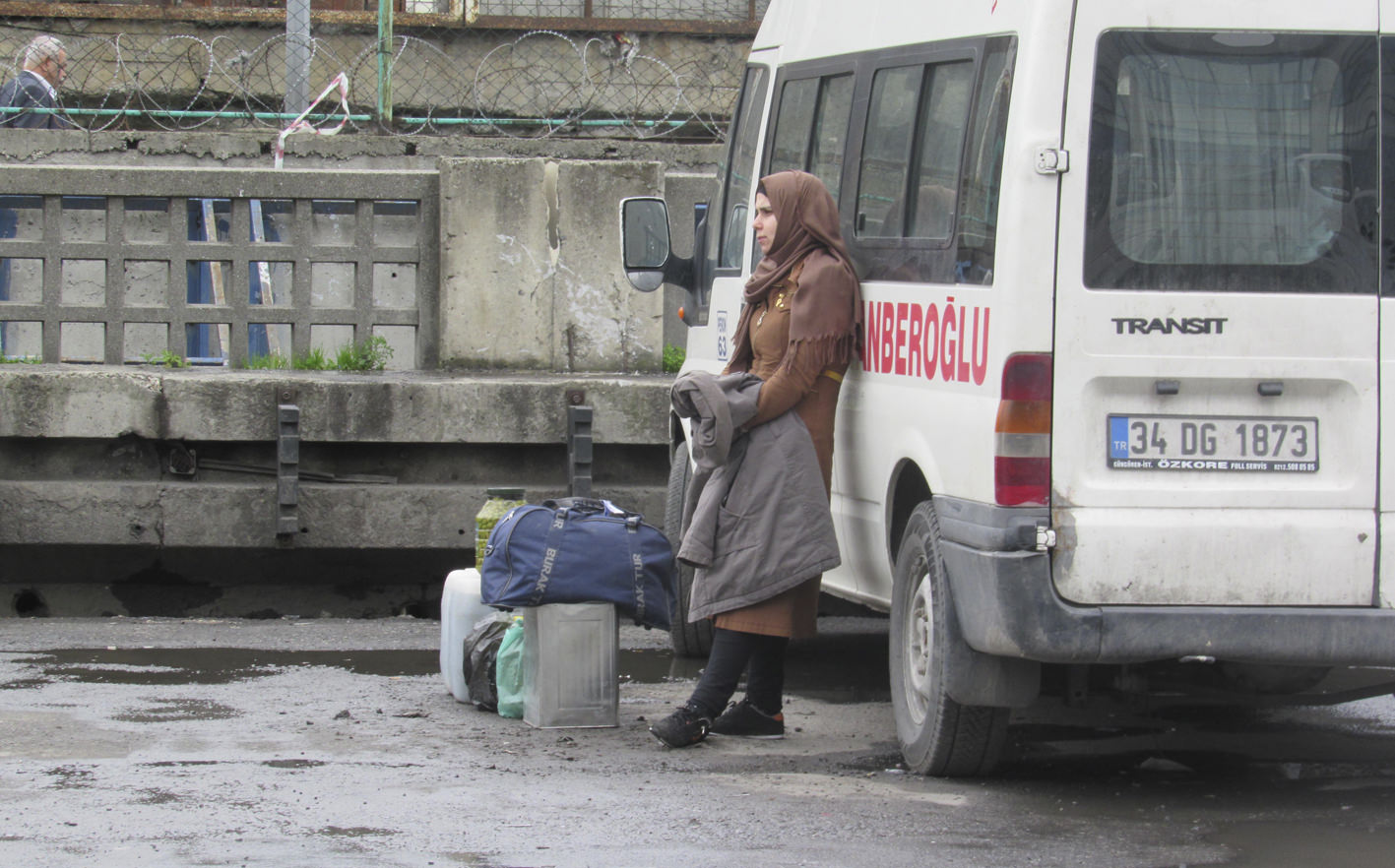 Nilüfer Akgül
Project coordinator and Kadir Has University's institutional photographer, Ulaş Tosun, talked about the exhibition and the woman who participated. "This exhibition is part of Kadir Has University's social responsibility projects. The project includes 10 diverse women who have made Istanbul their homes and are disadvantaged in terms of economic stability. These 10 women received photography courses at the university for three months. After the courses, the women were each gifted a camera from our sponsoring company, Canon, and were given the task of photographing their daily lives. One photograph taken by each woman was chosen for the exhibition. We have a diverse group of women participating in the exhibition; for example, there is a woman from Cameroon, a woman from Syria, a Turkish-Armenian and others who are from different parts of Turkey."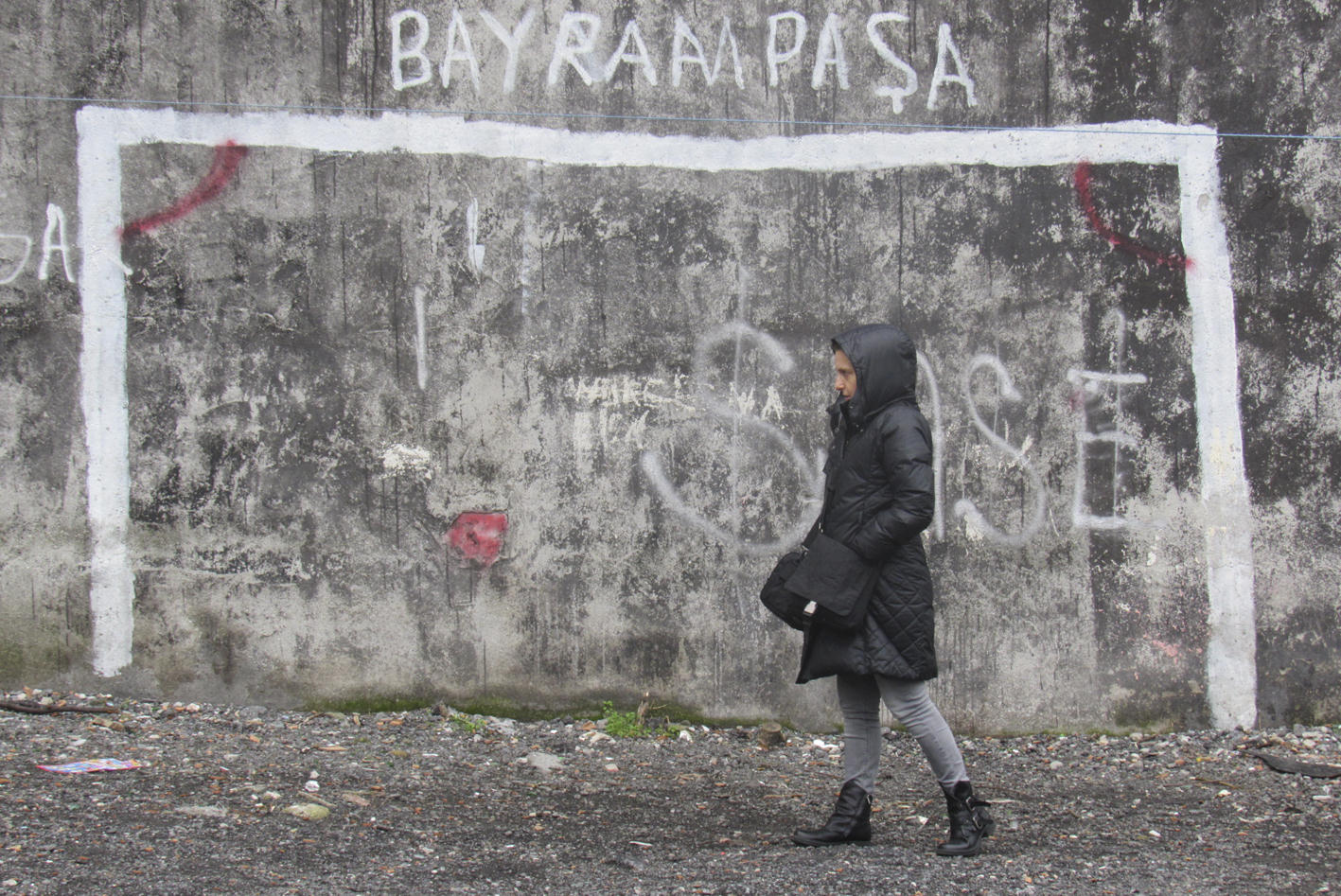 Merve Yavaş
We had the chance to interview some of the woman who had their work showcased at the exhibition and talk about the courses they received, their photograph and what is to come in the future for them in terms of photography.
Karolin Sarı - a 40-year-old Armenian baptism, wedding and funeral planner
Daily Sabah: Although you do not have a history with photography, your photographs are being displayed in this exhibition. Did you have a similar goal before you began the course? How did you prepare for the exhibition? Can you tell us a little bit about this process?
Karolin Sarı:
Like you said, I did not have a history with photography before this exhibition. Being a part of this project was actually a coincidence for me. A friend of mine, who I previously worked with on a different project, encouraged me to take part in this project. I'm happy to be here; it is a great feeling to see 10 different women leading totally different lives come together and be a part of a project like this one. In the courses we received, I learned the basics of taking a photograph and I will be more careful from now on when doing so. My photograph is actually one that I took when we had just started the courses and it is a photograph of the view of the balcony of my neighbor's house in Bomonti. The crow and the little mouse crown are the highlights of this picture for me because I think it reminded me of myself, as I do baptism, wedding and funeral planning for a living. While I was taking these photographs, I kept coming across crows - and they are in many of the frames I took, which is interesting to me.
DS: What is the message you want your photograph to communicate? What kinds of emotions do you want to evoke?
KS:
I believe that sorrow and happiness come together in life, and I wanted to emphasize this in my photographs. This is also something I believe in due to my occupation. There is always hope and we can always create space for hope in our lives.
DS: Is this exhibition the beginning of your photography journey? Do you plan to continue taking photographs? KS:
It really is the beginning of my photography journey for me. I will definitely continue to take photographs. Once you learn how to look through the perspective of a lens, it is hard to not think about a frame you see in daily life as a photograph. I'm constantly thinking about taking photographs, and my general point of view on specific events has changed immensely.
DS: How does it feel to have your photograph showcased in an exhibition sponsored by Canon?
It is very exciting to have my work showcased here in this exhibition. Canon is a very respected company in its field, and I'm very lucky to have worked with them with the help of Kadir Has University.
Halime Dede - a 34-year-old housewife and mother of three
HD:
I have never had such a goal before because I did not even know how to hold a camera before attending the courses at Kadir Has University. Holding a camera and capturing a moment creates an incredible feeling. I tried to take pictures of a variety of things for practice.
My photograph is of a mother. There is nothing that can describe the feeling of being a mother and that is what I wanted to capture. The unconditional love that the mother in my photograph has toward her children is indefinable. The woman in the picture is my Syrian neighbor and she is also a dear friend of mine.
I realized that I really enjoy taking photographs. It creates a different emotion that I have never felt before. For a housewife like me, it is hard to find time to do something just for myself, and taking photographs was such a great experience. I really hope to continue.
Zeynep Bayraktar - a 22-year-old chef
DS: Is this exhibition the beginning of your photography journey? Do you plan to continue taking photographs?
ZB:
After the courses we received and with my new photography knowledge, I will definitely continue taking photographs as a hobby. I have learned how to take photos in a more conscious way and I hope to continue taking documentary-like photographs in the future.
DS: How does it feel to have your photographs showcased in an exhibition?
ZB:
Frankly this is the first time that I have ever been a part of something like this. I have previously had my work from a sewing course showcased but being a part of an exhibition like this is very different and new for me.
Maryam Almahro - a 33-year-old Syrian housewife and mother of three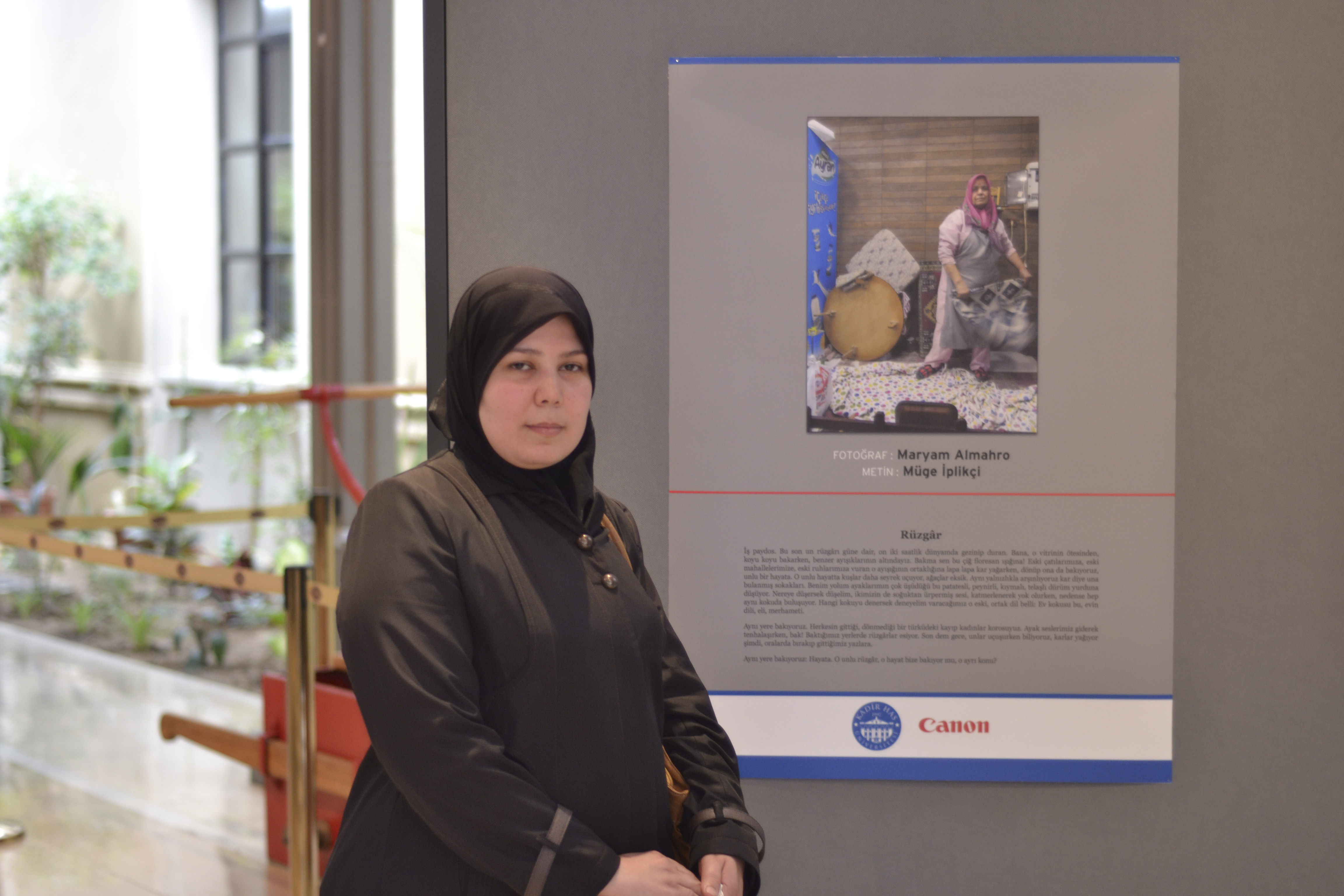 MA:
At first I was a little skeptical because I had never held a camera before. After I got a hang of it, I realized I really enjoyed it. The courses we were given here really helped me get used to the idea of capturing a moment.
DS: What is the message you wish to get across with your photographs? What kinds of emotions do you wish to evoke?
MA:
I wanted to emphasize and call attention to the fact that women can also work for a living and stand on their own two feet.
God willing.