Last year, one of the most fashionable Istanbul neighborhoods, Karaköy, became the center of a new art show titled "Red Bull Art Around." From artist ateliers to cafes and walls carrying work by the neighborhood's gifted graffiti artists, Karaköy's fashion and espresso-focused crowds had a nice fortnight enjoying work by up and coming figures in the art scene. This year the location of Red Bull Art Around is Moda, the Anatolian neighborhood of Istanbul most closely associated with what we call "keyif" (pleasure). From Ali Usta, the famed ice-cream seller, to pizza joints, little cafes, boutiques and large, graffiti-adorned walls that surround local high schools, Moda has become the place to spend a lazy and fashionable afternoon during the weekend. This is why the title of this year's show, "Encounters in the Neighborhood," seems so fitting for the 13-day event, running until May 17, that will attempt to inject art into the neighborhood through its cracks and openings.
"Moda, one of the historical neighborhoods of Istanbul, is getting ready to host contemporary art in its streets" the exhibition catalogue says. "The project is curated by Amira Akbıyıkoğlu who aims to integrate works of art into people's lives without stealing the stage from the neighborhood. 'Encounters in the Neighborhood' intends to connect Istanbulites with art on the street and to make works visible through cracks, open doors and forgotten spaces just as in the virtual world."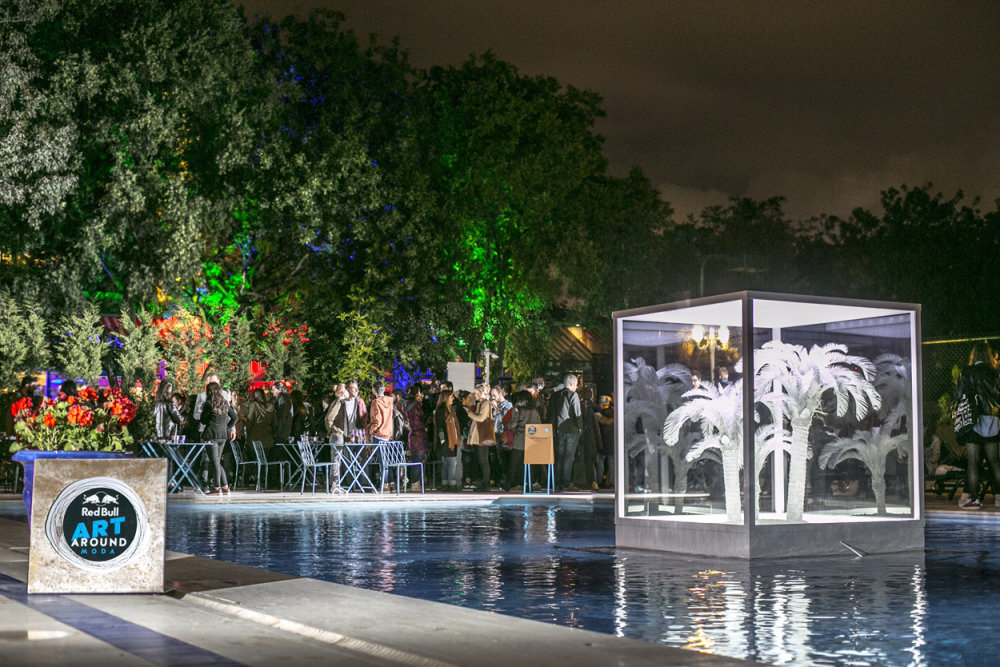 The show "invites new encounters in Moda, a neighborhood to which people escape in order to relax. It also invites everyone, but especially young people, to shake of their blaseness and remain alert and excited in urban life. The project will take place in different spots in Moda and will create different perceptions and break our everyday routine through works from a variety of disciplines."
"Encounters in the Neighborhood" features Onur Atay's work on architectural history, an installation by Özge Topçu on name signs of Istanbul apartments, a sound installation by Berk Çakmakçı that commemorates the death of a dear friend the artist used to spend time with in Moda, a "flag project" by İrem Günaydın and a "ground intervention" by Lara Ögel. Also on display will be Hacer Kıroğlu's designs and ESK REYN's wall painting. Cem Dinlenmiş, Göksu Gül and Cihan Kılıç will show postcards; Plankton Project has installed street furniture in front of an old Moda barbershop: it works like a seesaw, you sit on one chair and another rises up with the person sitting on it. Hera Büyüktaşçıyan's intervention on stained glass at a church is fascinating, as is Nihat Karataşlı's striking pool installation placed in the swimming pool of Saint Joseph high school.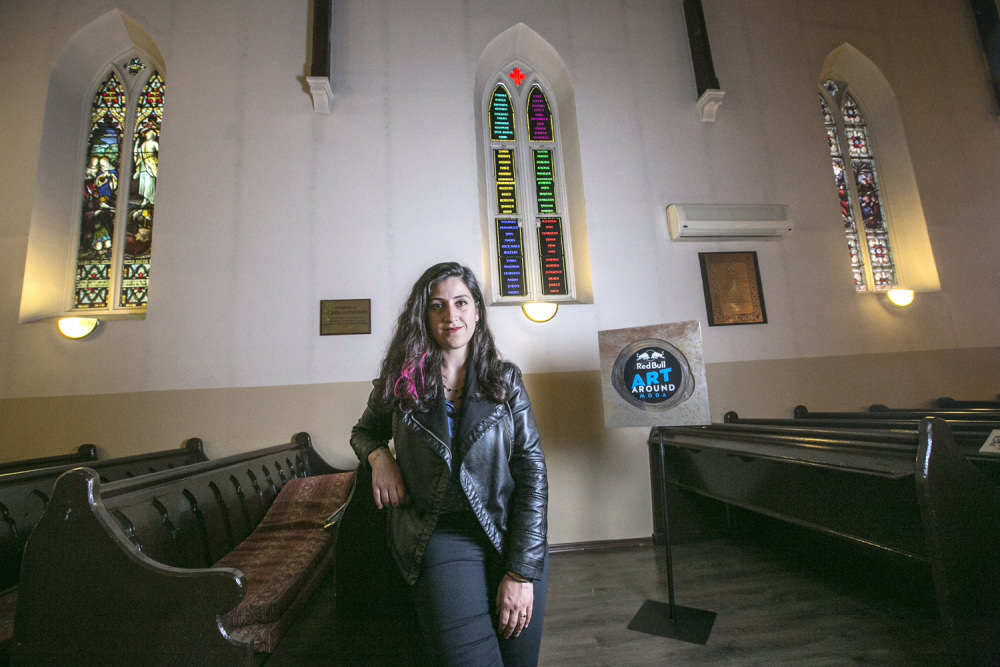 Hera Büyüktaşçıyan learned that the stained glass in the All Saints Presbyterian Church had been produced after the deaths of family members, in their memory. She compiled a list of 136 names in the Vitol family line, and she stained their names in glass.
Thanks to these works the show seems to have successfully hacked into Moda, but according to curator Akbıyıkoğlu, it is a bit more complicated than that. "Generally people associate the word 'hack' with negative connotations," she told Daily Sabah. "It is seen as a damaging, harmful activity. But there is also an aspect of it that involves searching for knowledge, being curious about real issues. We need to bring to the fore that aspect of hacking. Here the works will spread to the neighborhood and into the daily life. In a way similar to what hackers do in the cyber world, those artistic works will enter Moda through open doors and cracks."
Atay has produced a beautiful map of the event that points visitors to the locations of the works. "The map presents visitors with a planned route but you will also come across these works randomly, while walking on Moda Street, say. I think this is the beauty of having an exhibition outside the walls of a gallery or a museum. You can get into contact with people in the most unexpected places."
Akbıyıkoğlu reflected on one of the highlights of the show, Büyüktaşçıyan's intervention on stained glass at the All Saints Presbyterian Church, and talked about how it related to the show's concept. "The Vitols are an English and Levantine family. It is one of the most deep-rooted and oldest families of Moda. But sadly not many memories had been left from the family, and even the Vitol house is now gone. One of the things that has reached us from them is the All Saints Presbyterian Church. The Vitol family was among the founders of the church and they funded the building of the church. They are not in Istanbul at the
moment, but the church plot currently belongs to them. During her visits to the church, Hera realized that two of the stained glasses were missing. She wanted to learn about what happened to them. While trying to find answers, she learned that the stained glass in the church had been produced after the deaths of family members, in memory of the lost ones. Hera compiled a list of 136 names in the Vitol family genealogy, and she carried those names to the stained glass. This way we will hopefully reestablish contact with the memories of a family that ostensibly has no links with Istanbul anymore." "The first project took place in Karaköy last year and this year's choice of Moda is due to its history as well as its ongoing popularity," according to the exhibition program. "The exhibition follows the tradition of the art spirit, ever present in Kadıköy. Despite the coffeeshop inflation in recent years, Moda has not lost its "summer place" spirit. The exhibition will suit the historical wealth of Moda."
Akbıyıkoğlu told Daily Sabah that Moda was different from Karaköy in its "silent, calm, summer place-like atmosphere". This, she said, stands in stark contrast with Moda's weekends when "the neighborhood is filled with crowds that take over the pavements and almost stop you from walking on the streets. As a viewer, I had been a part of Karaköy's art scene many times and I can say that in comparison, Moda's links to art is much more limited. Especially those who live there will come across artworks in Moda's streets and coffee houses. Sometimes they will need to raise their heads a little bit. At other times they will see them at eye level. And these encounters in the neighborhood will take place in the most natural way imaginable."