Veteran Ottoman painter Osman Hamdi Bey's painting "Yeşil Cami Önü" (In Front of the Green Mosque) was sold in a record bid of 13,509,000 Turkish Lira ($4.5 million) an auction organized by Antik A.Ş. on Saturday.
Osman Hamdi Bey painted the details of Ottoman architecture and ornamentations with 16 human figures and mirrored Ottoman daily life with an incredible composition in his painting "In Front of the Green Mosque."
The oil painting on canvas is one of the most well known of his works after his acclaimed painting "The Tortoise Trainer," which sold for $ 3.5 million in 2004 and is currently exhibited at the Pera Museum.
The auction for "In Front of the Green Mosque," which has been called a "masterpiece" by art historians, museum directors and art experts, began at TL 10 million ($3.38 million).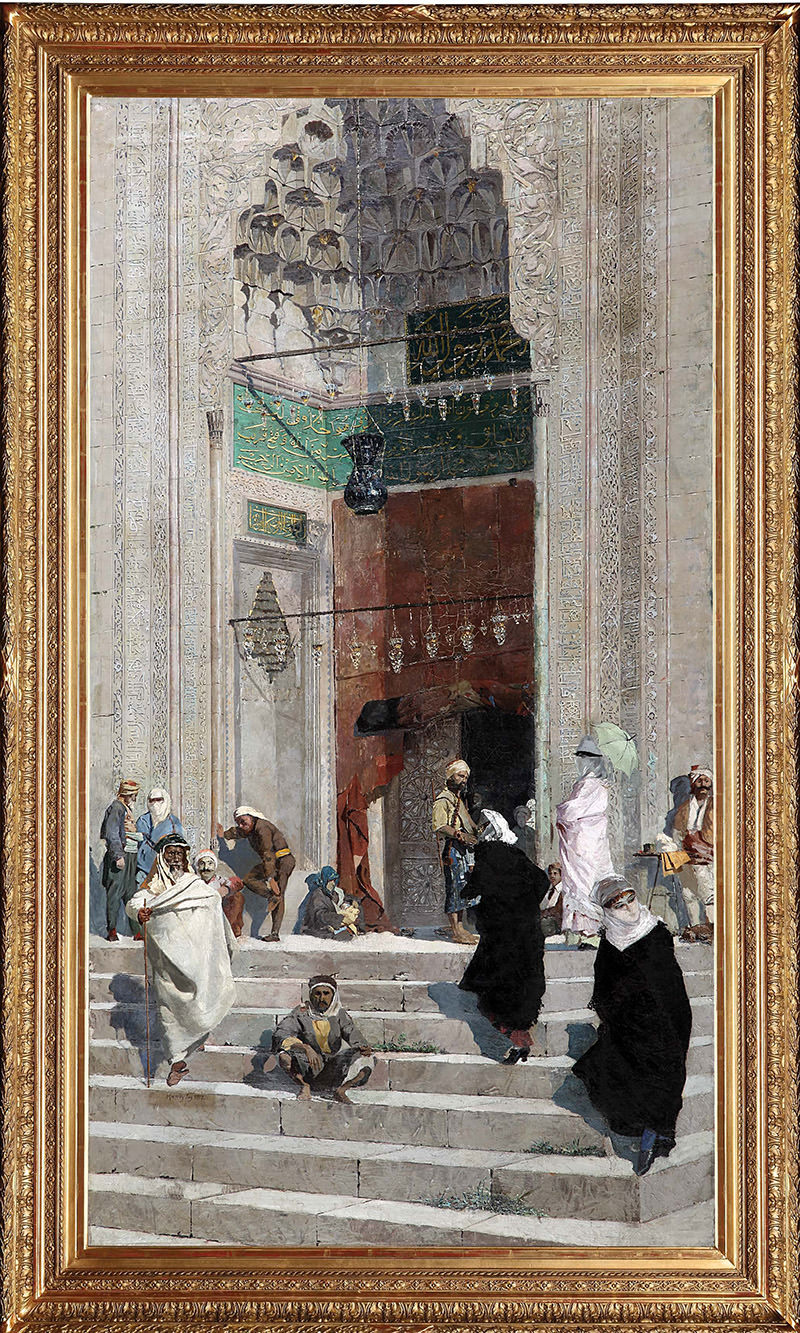 The painting was completed in 1882, the same year Osman Hamdi Bey founded Mimar Sinan Fine Arts University, and is signed in Ottoman.
Apart from this painting, the auction also put the works of other giants of Ottoman and Turkish painting such as Halil Pasha, Hoca Ali Rıza, İbrahim Çallı, Naci Kalmukoğlu, Şevket Dağ and Hikmet Onat up for bid. Moreover, silverwork featuring the seal of the Ottoman sultans that once belonged to royal Ottoman families, Beykoz glasses, gilding metals and the best examples of calligraphy will be on the block at Antik A.Ş.'s auction.
The auction also features a special section that displays the admiration for Ottoman culture in Europe in the 18th century. The section, "Turquerie," has chinaware ornamented with the figures of Ottoman sultans, silver trays, paintings and other artwork dating back the 19th century.