The third annual Istanbul Ceramic Days festival, which has attracted a wide audience in previous years, kicked off yesterday with an opening event welcoming more artists than ever. The festival brings ceramic artists together, centered around the creation of the art form. Organized by the Istanbul Metropolitan Municipality's Department of Cultural Affairs, the festival is being held at the Atatürk Library in the Cemal Reşit Rey Concert Hall foyer area, as well as the Taksim Cumhuriyet Art Gallery, until June 6. During the festival, visitors will be able to produce their own ceramics during a workshop in the Taksim Cumhuriyet Art Gallery, where they can also explore the artwork of ceramic artists.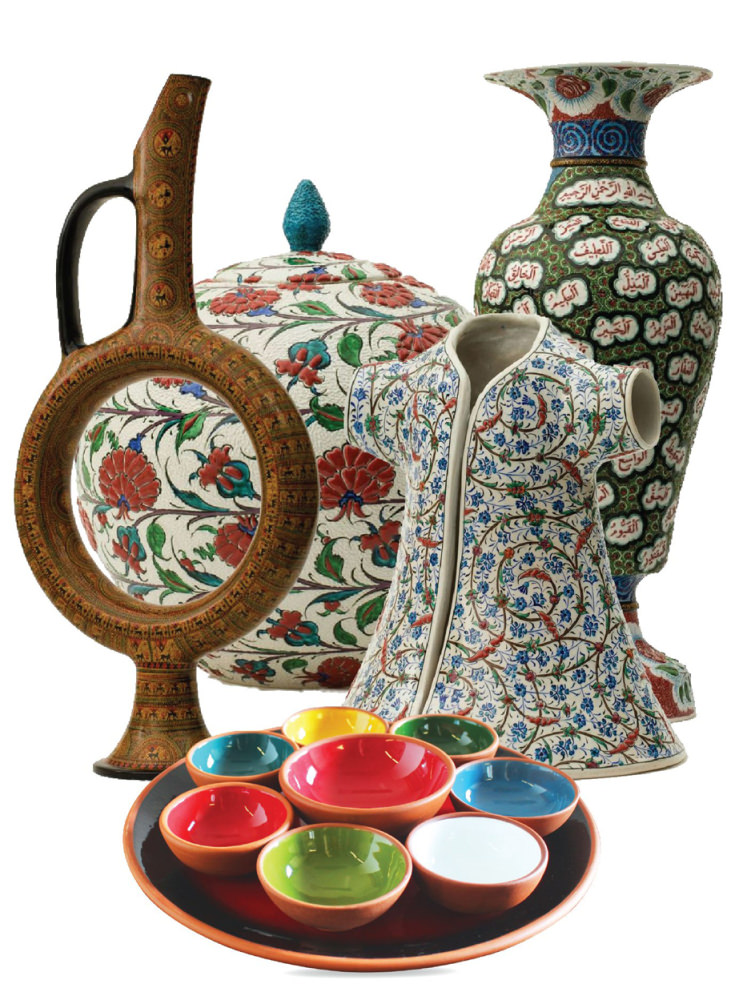 Curated by ceramics artist Duygu Bağlan, Istanbul Ceramic Days will be held at three different venues, under three different themes. The group exhibition, featuring the works of some of the most important names from different generations of Turkish ceramic artists, is on display at Maksem. The festival hosts university students and academics from one carefully selected university every year. This year, it is hosting the Hacettepe University Faculty of Fine Arts. The exhibition features the works of students and academics from the university in a showcase at a group exhibition. Another exhibition composed of the works of amateur ceramic artists is on display at Atatürk Library.
The Third Istanbul Ceramic Days will display the works of 365 professional ceramic artists, including Bingül Başarır, Zehra Çobanlı, Güngör Güner, Mustafa Tunçalp, Candan Dizdar Terwiel and Türker Özdoğan, as well as 197 amateur artists. In addition, the festival will hold workshops for art lovers from various age groups. According to Bağlan, the festival offers an opportunity for the public to learn more about the art of ceramics while allowing ceramic artists information about galleries, which she said are difficult to find for most artists. Providing information about how the event has been successful and what will be done in the future, Bağlan said: "I had been thinking at length about gathering many ceramics artists under the same roof with a single event and displaying the art in venues open to the public. Two years ago, we were able to put this project into practice with the contributions of the Istanbul Metropolitan Municipality." Bağlan added that the first and second editions of the event drew much more people than she had anticipated. "Helping people become familiar with the art of ceramics made me really happy. Thanks to Istanbul Ceramic Days, artists who cannot find venues to display their work come together and a bond has been created among them," she stressed. The Third Istanbul Ceramic Days will continue until June 6.