Beneath the crackle and hum of Japan's neon veneer, graffiti culture has traditionally been viewed as mindless vandalism assaulting the country's highly valued sense of order and cleanliness.
Tokyo's lanes are virtually bare of the edgy street art - common in other major cities - that has brought global fame to guerrilla icons such as Banksy, JR and the late Keith Haring.
But local enthusiasts are trying to work their way into the hearts and minds of the public in art-loving Japan, despite the prevailing conformist culture.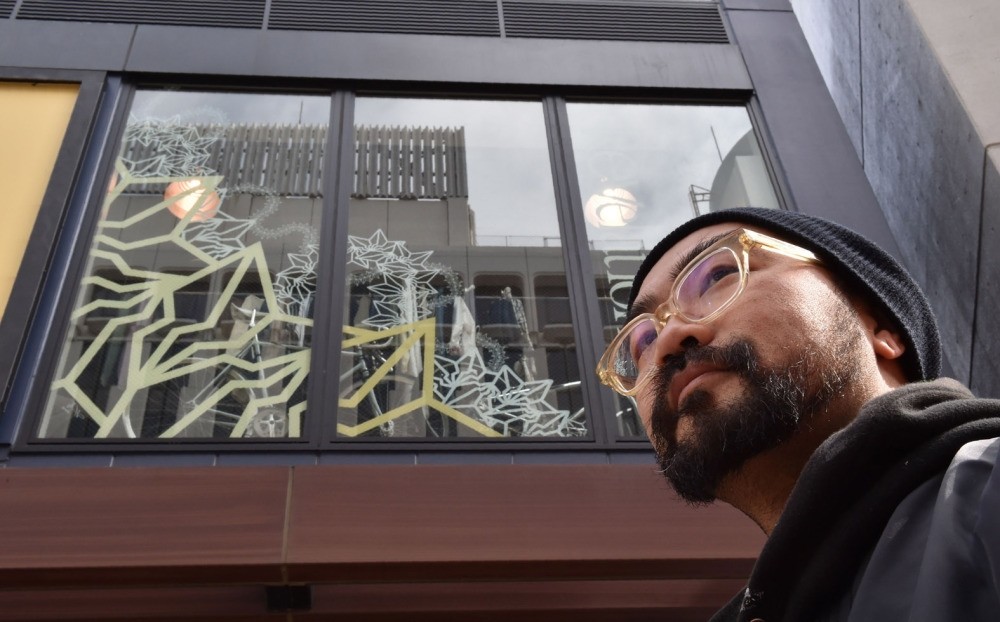 "Japanese street art is still a little behind Asia, Europe or America," street artist Kohei Yamao, better known as BAKIBAKI, told AFP.
"It's not that artists here don't have the same kind of talent, it's just that the environment doesn't exist [for it to flourish]. Historically Japanese people don't have a culture of drawing on city walls. The concept of the public space is different than in other countries," he added.
Opulent galleries with a heavy emphasis on the traditional - Tokyo museums this year have exhibited Botticelli, Caravaggio and Vermeer - are visited in cathedral-like reverence, their works discussed in hushed tones and prized above the anarchic designs and images of the street.
Beyond cultural attitudes, legal sanctions are also a factor - with graffiti artists facing up to five years in prison if caught defacing public property.
Still, some Japanese artists have found ways to skirt constraints, such as with "live painting" - where works are created before an audience usually accompanied by music, in bars, clubs or on the street.
"My style has developed from mechanical designs to a more organic flavor," said the Osaka-born BAKIBAKI. "What they actually represent is open to interpretation."
Last year, Tokyo hosted the first Pow! Wow! Japan festival, a weeklong extravaganza celebrating live painting across several city districts including youth and fashion havens Shibuya and Harajuku, where street art has gained some acceptance.
Originally the brainchild of Chinese-American artist Jasper Wong, Pow! Wow! began in Hawaii as a way of connecting artists to the public.
"People are able to view the process and learn at the same time and see how each artist works during the event," said Emily Okamoto, director of Pow! Wow! Japan.
Blending foreign influences with Japanese, such as interweaving calligraphy with graffiti tagging styles, the festival brought together local and international artists in an exchange resulting in creations such as a massive drawing of a sumo wrestler on a 12-storey building by German artist Andreas von Chrzanowski, known as Case, in Tokyo's Tennozu Isle.
For the artists, the festival is a valuable opportunity to slowly shift Japan's conservative stance on artwork, but in a respectful manner.
"We have a culture here, in which something that disturbs the view or something too self-assertive for the scene is considered unpleasant," said BAKIBAKI, whose distinctive 'tag' is a star-shaped design inspired by traditional Japanese hemp patterns often seen on kimonos.
"In my case, I would do a painting in a way to fit the view."
Besides live painting, street artists have also been able to translate their murals into more refined "art walls" for companies, promoting legal graffiti through corporate collaborations. In 2014, international advertising and public relations company Ogilvy & Mather invited Remo Camerota, author of "Graffiti Japan", to create an art installation inside its Tokyo office. The result was a floor to ceiling mural on which 12 songs can be played by touching different points on the work. "It's true that street art is being recognized more than ever thanks to collaborations with brands," BAKIBAKI said. "We're trying to mix Japanese sub-culture with main street art to make something uniquely Japanese, something 'Made in Japan.' "