Photographer Kamil Fırat's exhibition "Gök, Kubbe/Boşluk" (Sky, Dome / Space) has opened in Istanbul. Hosted by the Istanbul Protected Areas Management Authority, Mimar Sinan Fine Arts University and Istanbul Metropolitan Municipality, in cooperation for the UNESCO World Heritage Committee's 40th meeting, the exhibition is now open at the Tophane-i Amire Culture and Art Center.
Speaking at the opening of the exhibition, Mimar Sinan University Rector Yalçın Karayağız said, "Mimar Sinan is the greatest symbol of culture and art in our history, Kanuni Sultan Süleyman's favorite, the apple of engineers' eyes and the greatest architect of his era."
"With a character that ranks at the top of universal values, Mimar Sinan's mosques have not lost their uniqueness and are still timeless and standing firm. As a society we owe many things to Sinan. In order to repay the heavy debt, the least we can do is be worthy of his work," Karayağız said.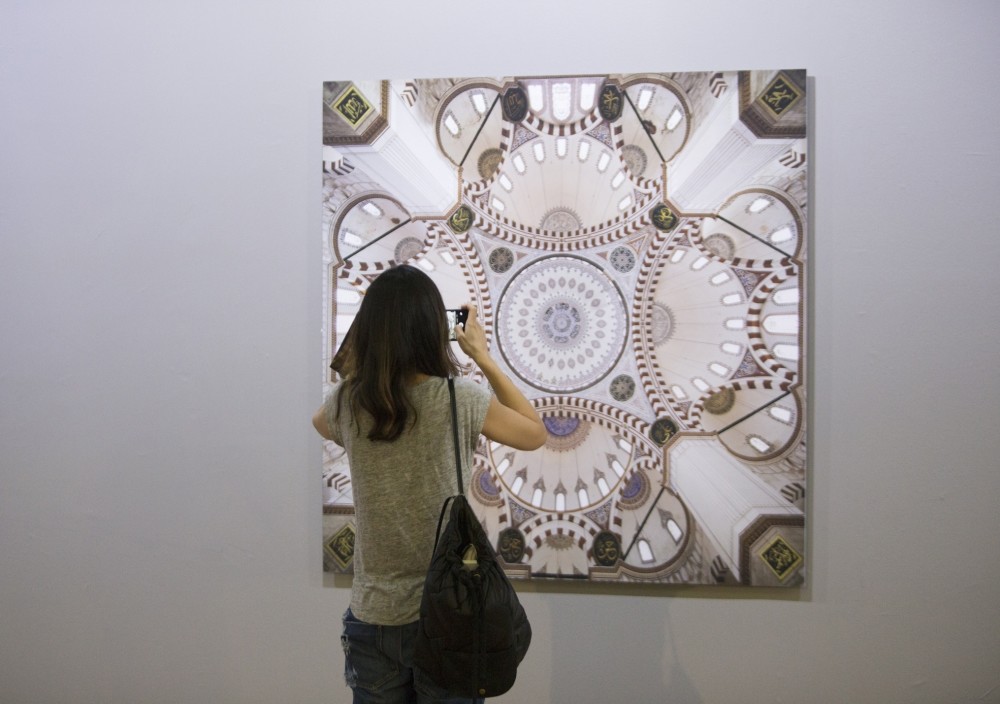 Istanbul Metropolitan Municipality Deputy Chairman Ahmet Selamet emphasized that Mimar Sinan is one of the greatest architects and a genius for all times. "Sinan was a genius who shaped classical Ottoman architecture in ingenious ways. His works not only shaped the 16th century but also influenced all the centuries that followed. Sinan built hospitals, bridges, roads and mosques as a gift for not only the Ottoman Empire, but all mankind. He is not only an architect; he is also an educator who trained many apprentices that went on to do tremendous work. This exhibition is very important for increasing awareness about Sinan all over the world. I would like to thank everyone who contributed," Selamet said.
The World Heritage Committee President Ambassador Lale Ülker thanked the organizers of the exhibition and said, "There is a distinct sense of having organized such an exhibition during the UNESCO meeting. With the works that Mimar Sinan has created, he left not only our country but all mankind a very precious cultural heritage. He set a standard in the aesthetic field with his iconic works and through this exhibition we will be able to discover Mimar Sinan's works as seen from Kamil Fırat's perspective."
At the opening of the exhibition, Fırat expressed to AA reporters: "Three works of Sinan are considered today as genius, and this is why I tried to create a new reading on the foundations of Sinan's Selimiye, Süleymaniye and Şehzade works specifically."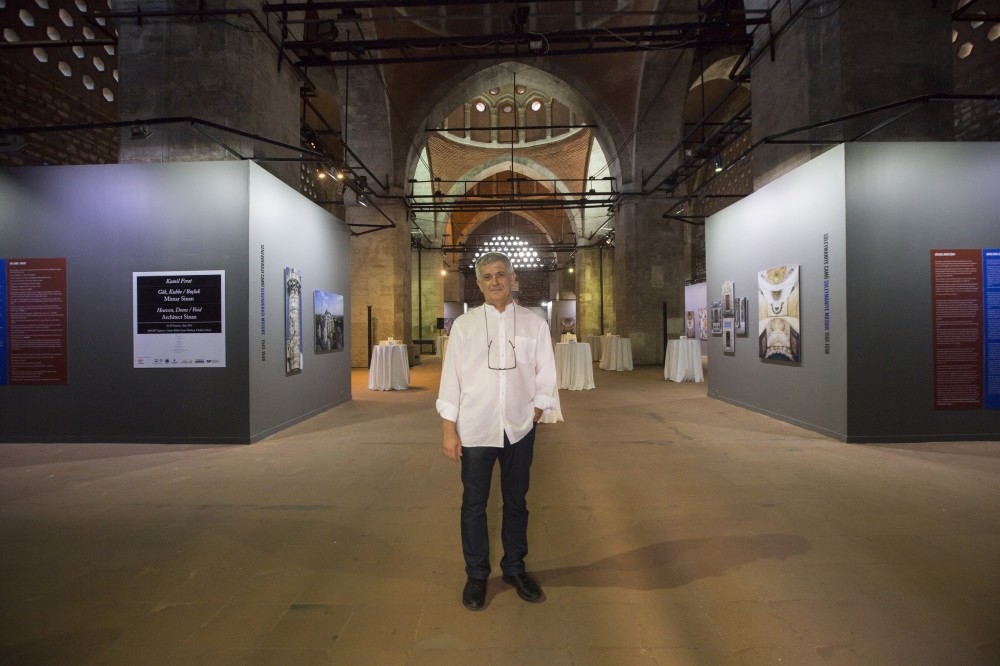 Kamil Fırat
Fırat explained that he did not use a different technique to take the photographs, but that he took the photographs not with the eye of a photographer, and shaped his thoughts via Mimar Sinan's works to try to be a transmitter in this sense.
Fırat explained that Mimar Sinan tried to create a cavity of space when constructing the Şehzade, Selimiye and Süleymaniye mosques and continued by saying, "In the exhibition I tried to give expression to that space and explain emptiness through fullness or how it manifests itself in space. When I say space I'm actually talking about aura. When you enter a church from Western culture, it is generally a depiction of paradise, however in Islam there is not so much such a description as indication."
"When you enter a mosque you must feel something. The things you feel are hinted through the concept of unity and I think that this concept can only be explained by the understanding of space. The mosque will wrap around you and it is something beyond physical. This is what I feel Mimar Sinan wanted to do with his architecture."
Fırat explained that the exhibition is opened specially for the UNESCO World Heritage Committee's 40th meeting and that the shooting for the exhibition took about 3 months. The exhibition will continue until July 30.