Organized by the Presidency with the contribution of the Istanbul Governorate and Istanbul Metropolitan Municipality in Yenikapı Square, the Democracy and Martyrs Rally drew in 5 million people as well as many artists. Numerous actors, musicians and artists including Kenan İmirzalıoğlu, Kıvanç Tatlıtuğ, Zafer Alagöz, Yılmaz Erdoğan, Kenan Doğulu, Yavuz Bingöl, Özcan Deniz and Demet Akbağ stood united with the Turkish nation at Yenikapı Square.
Speaking to Anadolu Agency (AA), actor Kenan İmirzalıoğlu expressed his joy at witnessing such an emotional day. "This noble nation showed who they are to the entire world once again. We might have forgotten this, but we witnessed who we are on July 15 and we did and still do feel the incredible things from the night of the failed coup attempt," he said. The actor said that those behind the coup attempt were trying to spread terrorism among the nation but the people of Turkey proved that they will not be terrorized and showed the world how to stand up for one's country and democracy. "I am grateful to all the martyrs, the injured people and those who used their body as a shield on the night of July 15. We are in debt to them for eternity. God willing, we will continue to protect our country together, side by side so that those who lost their lives for this cause can rest in peace. I believe that Turkey will come back stronger than ever," he concluded.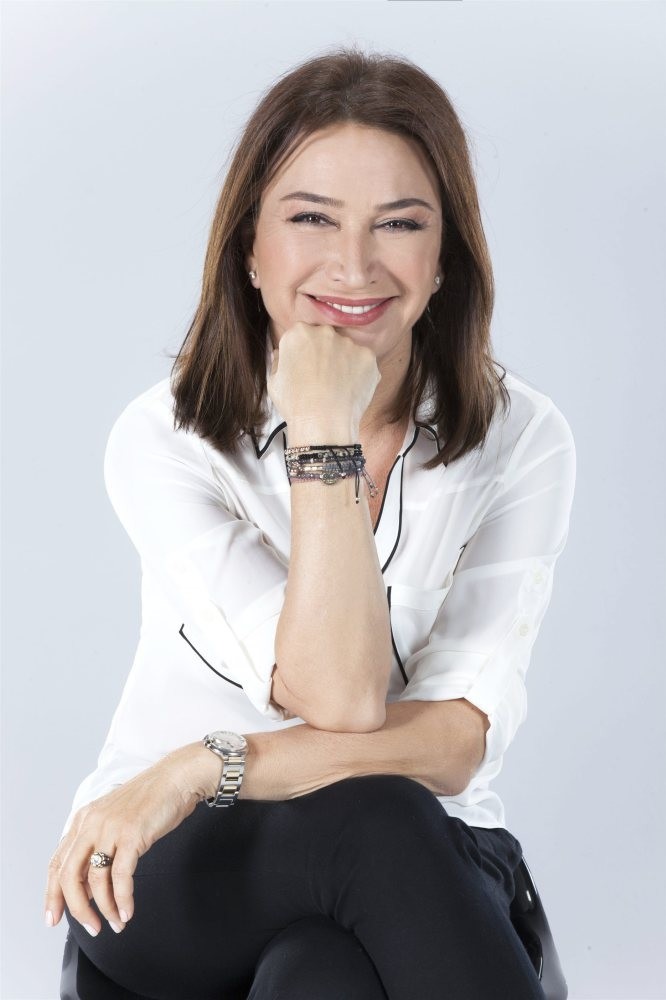 Demet Akbağ
Another actor, Kıvanç Tatlıtuğ, said that Sunday was a "historic day" at Yenikapı Square and said that he was "very proud" to be at the square with the rest of the nation, the state and representatives from different political parties, protecting democracy and the Republic. "I cannot find any words to describe the sadness that I feel due to the attempted coup that took place on July 15. We are against every kind of coups and we have shown that nobody can divide us, strip us of our democracy and Republic, by standing together and representing our country with flags in our hands," said Tatlıtuğ. He also offered his condolences to the families of those who died in the coup attempt. "I hope that these steps that we are taking to become united in our nation last forever."
Actor Halit Ergenç said people coming together leaving their identities aside is "very promising" and continued, "It is very promising for the future of Turkey to see the political parties' leaders together with the nation. The night of July 15 was horrible. I hope that rhetoric that causes discrimination and polarization will be softened and we will become a more beautiful country together. This country is ours and we have no other place that we can call home."
Actor Zafer Alagöz recalled that he was 20 years old during the military coup on Sept. 12, 1980 and said, "We experienced a horrible thing on July 15, as if it is wasn't enough that we are still suffering from the consequences of the previous military coup. Many of our people, police and soldiers died that night. I hope that all the political parties will stand with the nation, regardless of their differences, to stir up this country. I believe that the Republic of Turkey, whose population is very young, will prevail. The unity on this square gives me hope."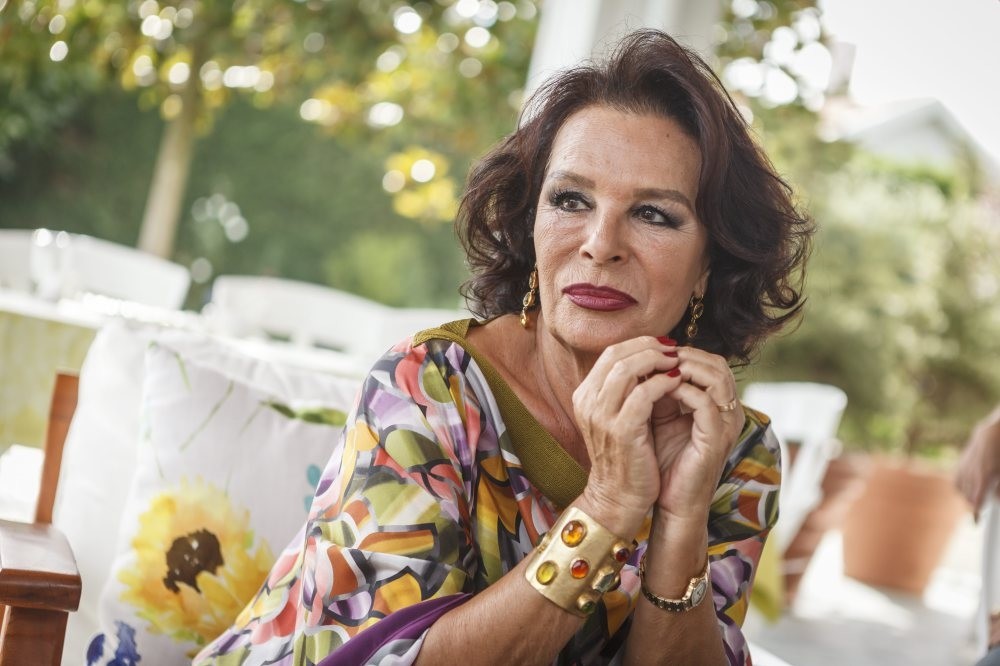 Hülya Koçyiğit
Actor and director Yılmaz Erdoğan, who was also at Yenikapı Square, said that he came to experience the joy of the people. "If I was unable to be here, the guilt would have haunted me for the rest of my life. These are the days that we truly understand what a nation is. I am very excited to witness such a historic day. I hope we will be able to smile even at the ideas we do not agree with."
Musician Kenan Doğulu said that Turkey is united and the Turkish nation ready for a future where the people stand together, listen to opposing ideas patiently and peace and love will reign. "We are moving forward to a bright future by standing together side by side. I believe that this day is a starting point. We should all consider this day an opportunity to take our country further under the same flag with one heart," said Doğulu.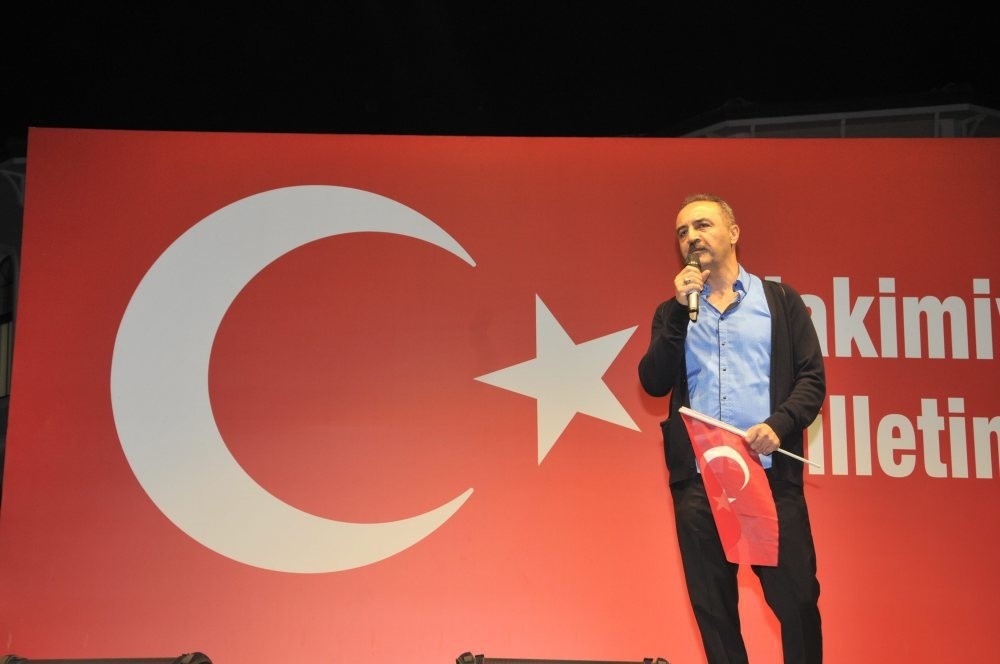 Yılmaz Erdoğan
Actor and director Sermiyan Midyat said that the rally welcomed people of every race and political view. He said, "I am the son of a man who was one of the victims of the 1980 coup. I grew up feeling the consequences of military coups deeply. However, I have not lost any hope that we will prevail against those evil plots."
Actress Demet Akbağ said: "We are happy to be here together. Even people with different views came here in the name of democracy. It is something that gives me hope."
Musician and actress Suzan Kardeş was also at Yenikapı Square and said that she is happy to be surrounded by Turkish flags. "We are here to show our unity. As a woman from the Balkans, who witnessed nothing but divisions, I say that it is good to be together," she added.
Yeşilçam actress Hülya Koçyiğit stressed that the Republic of Turkey is a secular and democratic state of law. "People who believe in this are standing for the national will under a single flag and state. We are here to commemorate our martyrs. We thank them and send our regards to the injured people."