A replica of the original "Topkapı Dagger," which was custom-made upon the order of Ottoman Sultan Mahmud I as a gift to the Shah of Iran, Nader Shah, in 1741, was featured in the cult American crime series "Bones."
One of the replicas of the Topkapı Dagger was featured in the 11th season of "Bones" during an episode called "The Jewel on the Crown." According to the script, the dagger is stolen from a jewelry shop, while it is being prepared for an exhibition titled "Royal Jewelry Around the World." The dagger used in the series, which is valued at half a million dollars, is featured as evidence in the murder of a French royal who is a descendant of King Louis XIV of France. As the heroes of the series try to find the murderers, they also search for the dagger. The episode reached over 10 million viewers, and the historic importance of the Topkapı Dagger was introduced to people around the world.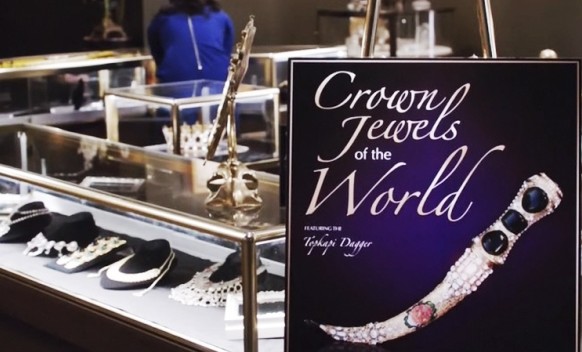 The diplomatic mission to deliver the dagger to Baghdad on the orders of Mahmud I returned to Istanbul when Nader Shah was killed following an uprising in Baghdad, and the dagger was handed over to Topkapı Palace. The handle of the dagger features three emeralds that are four millimeters in width, and a single piece of emerald ornaments the cap, which is also on the handle. The emerald on the cap is surrounded by various jewels, and there is a clock under the cap. The scabbard of the dagger is decorated with gold and enamel. The Topkapı Dagger is displayed in Topkapı Palace and considered one of the most valuable daggers on earth.
The replica featured in the series was made by BKG, a company aiming to pass down cultural heritage to future generations. BKG is the only company authorized by the Culture and Tourism Ministry to produce replicas of artworks displayed in museums affiliated with the ministry. So far, the company has made replicas of 70 cultural and historical artworks and put these replicas on sale in museum shops in the Topkapı Palace Museum, the Hagia Sophia Museum, the Turkish and Islamic Arts Museum, the Anatolian Civilizations Museum, the Antalya Archaeology Museum, the Ephesus Museum, the Troy Museum and the Gaziantep Zeugma Museum.