Alt Art Space hosts Ahmet Öğüt's exhibition "Round the Clock," composed of his newly commissioned sculptures, installations and videos focusing on temporality, injustice and resistance.
Öğüt's 2016 installation "While Others Attack" consists of bronze sculptures that can be considered both abstract and figurative. The installation is inspired by the archival photographs of people being attacked by police dogs during historic protests, from South Africa's Cape Town to Alabama's Birmingham, during the Civil Rights Movements. Being cast in bronze, which signifies public monuments or aristocratic busts, the sculptures featured in this installation put emphasis on perpetual struggle. Over the following days, the sculptures will be on display as part of the "Round the Clock" exhibition at the two-channel animation "United" (Müşterek), which will be screened simultaneously at South Korea's 11th Gwangju Biennale and Turkey's Alt Art Space, and Yama, Marmara Pera Hotel. The animated video will be about lives lost in protests in both countries.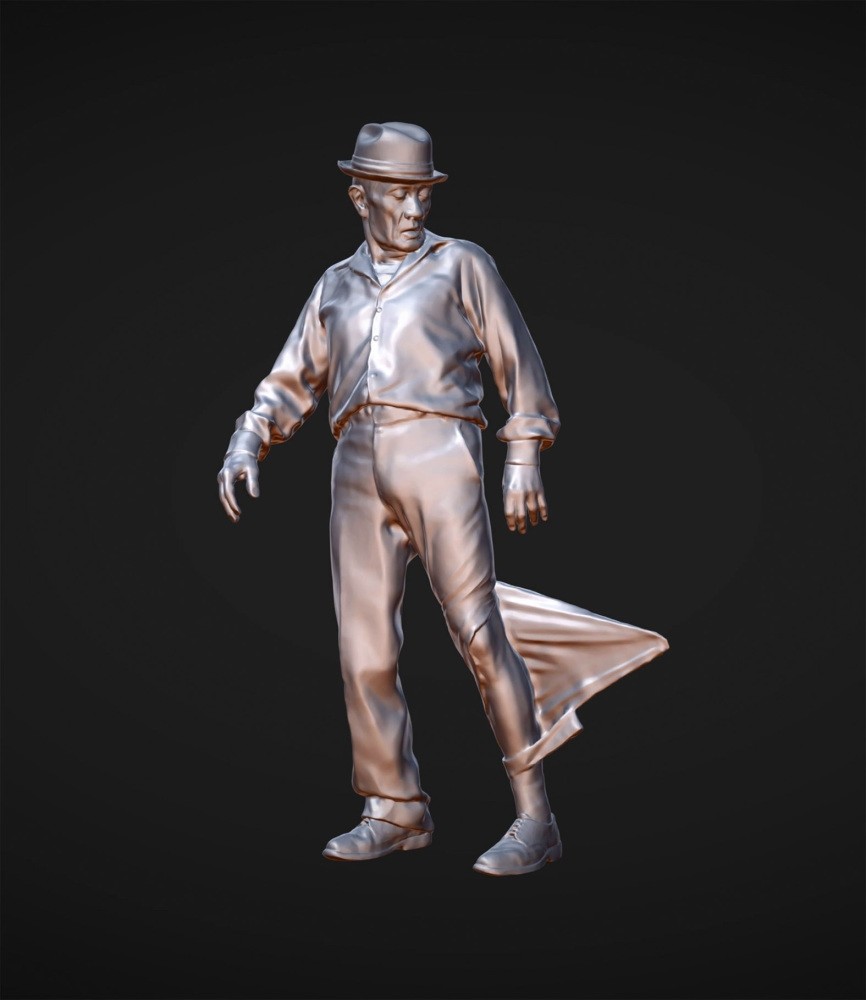 'While They Attack' by Ahmet Öğüt
Another new work by Öğüt, "For Six Months" brings the street signs of former art spaces, such as museums, galleries, foundations, nonprofit or artist-run spaces, and maps that appeared and disappeared in Istanbul's cultural life along with economic, social and political affects. Ironically, Alt is a newly opened art space and might share the same fate as the previous art galleries – which adds another layer of meaning to the installation.
An already existing oil painting collection that belongs to the Bilge family has been re-curated to accompany Öğüt's "Bakunin's Barricade" as part of the "Round the Clock" exhibition Inspired by Mikhail Bakunin's never-realized proposal to put works of art in front of the barricade of the socialist insurgency in Dresden against the Prussian troops in 1848, this installation blocks the main exhibition space and conjures self-defense and civil resistance at home. On the other hand, Öğüt's work "Light Armored" is a scale model sculpture of the Mamara Pera Hotel with a video looping in place of the Yama Screen. The video is a short animation that shows an armored vehicle, at which tiny pebbles are being thrown. Another sculpture, Pleasure Places of All Kinds located in the Shapingba district, Chongqing, 2014, is a scale model of a well-known nail house in China. With this piece public and private space collide into expressions of individual everyday resistance against strategies of state and corporate constraints.
About Ahmet Öğüt
Born in 1981 in Diyarbakır, Turkey, artist Ahmet Öğüt has gained international acclaim for his subtle references to complex topics, including religion, social and rural customs, and the specter of war, often offset by an edge of humor. Winner of the Volkskrant Art Prize 2011, Öğüt's recent solo exhibitions include Modern Essays 1: Across the Slope, SALT, Istanbul, 2011; Once upon a time a clock-watcher during overtime hours, Fondazione Giuliani, Rome; Stones to Throw, Kunsthalle Lissabon, Lisbon; Exploded City / MATRIX 231, The MATRIX Program at the UC Berkeley Art Museum, Ricochet # 4, Museum Villa Stuck, Munich; Speculative Social Fantasies, and Artspace Visual Arts Centre in Sydney; among many others. He received the 2013 Visible Award, Fondazione Pistoletta & Fondazione Zegna for founding The Silent University. Öğün received his bachelor's degree from the Fine Arts Faculty at Hacettepe University in Ankara, and master's degree from the Art and Design Faculty at Yıldız Teknik University in Istanbul. He lives in Berlin and Amsterdam.